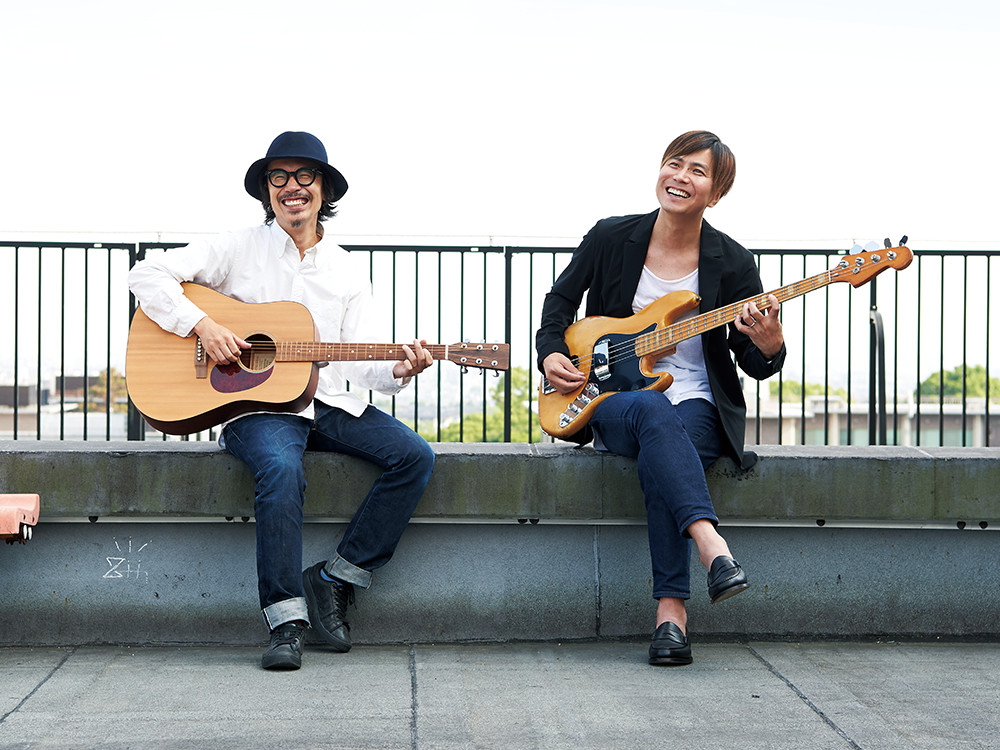 Quruli Shigeru Kishida (Graduated from the College of Social Sciences in 1999)
Quruli Masashi Sato (Graduated from the College of Law in 1999)
Continue to Create Neither Rock nor Classical
but "Quruli" Music
Quruli, formed when the band's members were at university, celebrates its 21st anniversary this September.
Known for its ever-changing musical taste, Quruli has worked with numerous overseas musicians and producers, seeking new concepts while readily incorporating anything, whether rock, techno, or hip-hop.
It's not rare that their music is described by their fans as "unlike Quruli."
Asked why they don't hesitate to keep changing, Masashi Sato replies with a laugh: "We're simply doing what we want when we want it."
Shigeru Kishida, who recently wrote his first symphony, adds: "It's strange to see the symphony labeled as 'quintessential Kishida music' although I created it from scratch adhering to the methods of classical music."
Having changed on the surface, Quruli remains at its core completely unchanged, single-mindedly seeking new musical expressions.
Their policy of stopping their musical activities the instant their music starts sounding like an existing one also reflects who they are.
Their essence lies in the ability to change flexibly, unhampered by the past approaches and successes.
"The only way to create our future is doing what we want to do now to the best of our ability," they say.
Quruli's quest will continue.