About Us [ Master's Program ]

Our graduate school conducts education and research whose basic concepts are "research ability," "practical ability," "leadership quality," and "coaching ability." We are promoting comprehensive and interdisciplinary education and research in three academic fields: Applied Sport Science, Health and Sport Science, and Sport and Health Management. To improve research ability and practical ability, a student has to find problems in various practical activities and solve those problems through academic research. To improve leadership quality and coaching ability, we provide the teaching assistant (TA) system, internships, and so on.
We strive to nurture people who know theory and practice based on a high degree of specialization in sport and health science, possess abundant humanity and leadership quality, and contribute to society.
■Master's Program in Sport and Health Science
Graduate course/
course name
Master's Program in Sport and Health Science
Major
Sport and Health Science
Degree
Master's Degree
Enrollment Capacity
25 persons
Course Year
2 years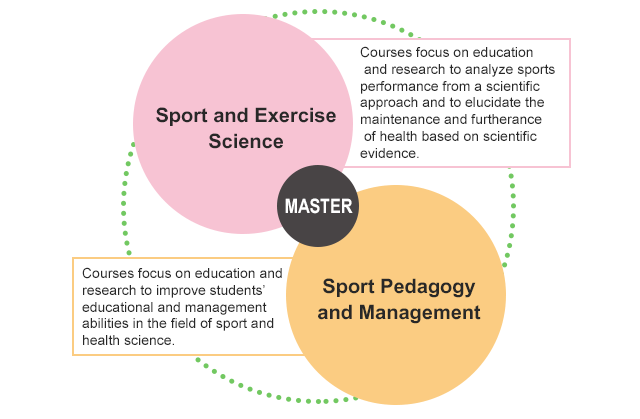 ---