Posted on July 09, 2018
Khon Kaen University (Thai) Visits Ritsumeikan University
On June 12, 2018, Dr. Pornthap Thanonkeo (Dean of Faculty of Technology, Khon Kaen University), Ms. Patthama Thukkhane (International Relations Officer, Khon Kaen University) and Dr. Sudarat Thanonkeo (Assistant professor, Mahasarakham University) have visited Ritsumeikan University to discuss about student exchange program.
Having discussed about possibility of doing "Double-Degree Program" between us, we decided to conclude "Research Student Exchange Agreement" to enhance our close relationship by accepting graduate school students from each universities.
After the meeting, they had lunch together with current students, who had graduated from Khon Kaen University in the past.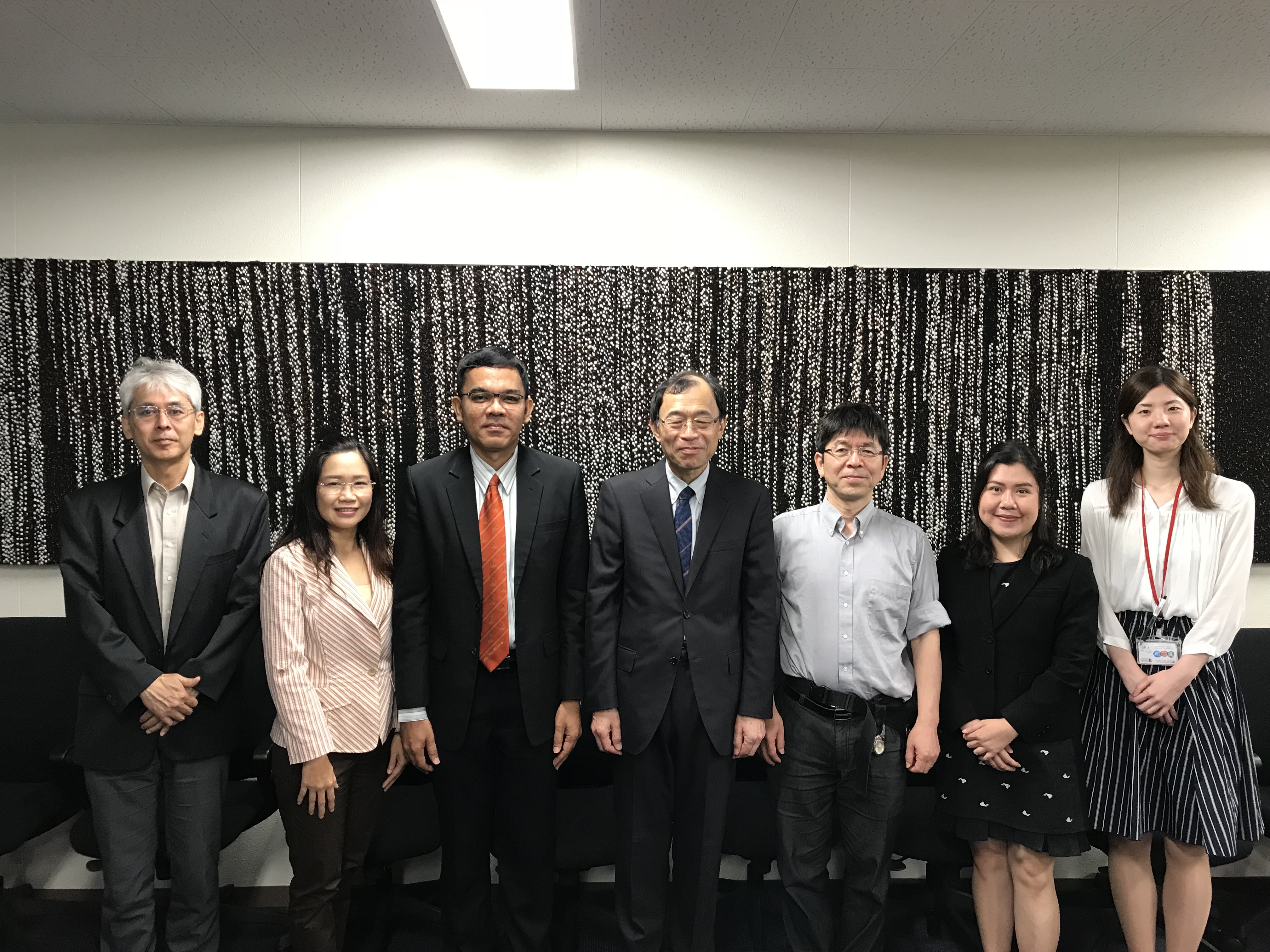 (From left) Dr. Tanaka, Dr. Sudarat Thanonkeo, Dr. Pornthap Thanonkeo, Dr. Kojima, Dr. Wakayama, Ms. Patthama Thukkhane, Ms. Taira