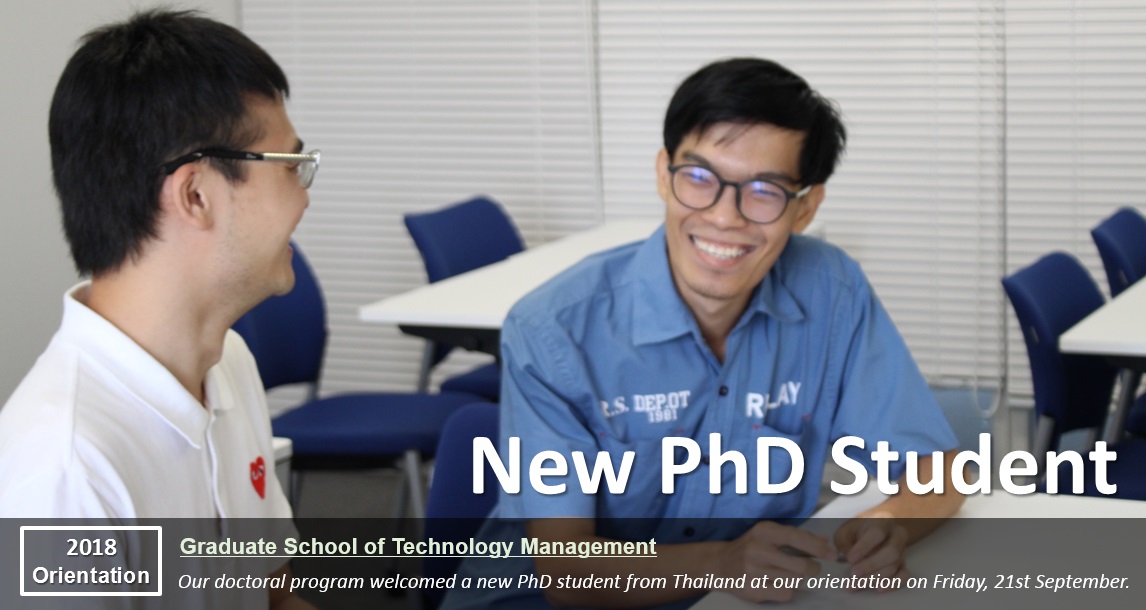 Fall Orientation: Starting PhD Research Journey at MOT Doctoral Program
A new PhD student from Thailand has entered our MOT doctoral program as a MEXT schoalrship recipient in the Fall semester of 2018. Our doctoral program welcomed him at an orientation sesstion held at the Building A of OIC campus on September 21, 2018.

The session started out with a greeting message from Dean of the Faculty of Technology Mangement, Takashi Natori (picture at left) and Vice Dean, Kota Kodama (picture at right).
They gave a brief introduction of Graduate School of Technology Management and ways to maximize research life here by talking about some of the researcher's challenges throughout the PhD process.


Moreover, the seniors of our program also joined the session to support a new student and shared their exeriences and knowledge as PhD candidates.

They are in the midest of writing their doctoral disserations. Learning from them about their PhD processes motivated a new student and enrouaged him to start his PhD journey here at Ritsumeikan University.