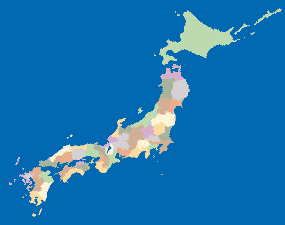 Japanese Language and Culture

About - Japanese Language
This commercially sponsored site mainly consists of "In the Spotlight," "Essentials" and the links.
Gateway to Japanese Language
The sites, chosen from Japanese search engines, are provided for travelers, Japanese learners, and teachers.
Houghton Mifflin's Japanese Language Resource Page
These resources are designed to assist both instructors and students of Japanese. This site features links to a variety of authentic materials, including cultural, linguistic, and current media.
Irasshai - Welcome to Japanese!
This site run by Peach Star Education Services provides The japanese Language and Culture Distance Learning Course.
Japan Links
This site contains links to sites relating to Japanese language and culture.
Japanese Language & Culture Program
To prepare students and career professionals for living and working in Japan, the Co-op Japan Program offers a four week intensive Japanese language and culture program. Classes may be held in May once a year at UVic in Victoria British Columbia or at UBC in Vancouver, British Columbia.
Jefferson County Public Schools Japanese Language Page
The Internet Links listed are provided as a resource for world languages teachers.
Jim Breen's Japanese Page
This site provides (a) information about a number of Jim's projects in the area of Japanese computing and dictionaries and (b) links to some of the resources available on the WWW on Japanese matters.
JP NET Home Page
The JP NET project seeks to build a clearinghouse for tools, services and information for Japanese Language and Culture educators and students world-wide.
Japanese-online.com
This site run by Pacific Software, Inc. provides Japanese language resource and community.
nihongo.org
nihongo.org is dedicated to advancing personal, cultural and artistic awareness and communication between Japanese and non-Japanese people.
Nihon-no-Kotowaza
The Japanese idioms and proverbs collected here were originally posted as articles on the sci.lang.japan newsgroup and the nihongo@mitvma.mit.edu mailing list.
Living in Japan - Education & Language Resources
Fonts System Resources, Books and Tapes Learning Japanese, and Education Resources are provided.
The Japan Foundation
Established in 1972 as a special legal entity under the auspices of the Ministry of Foreign Affairs for the purpose of promoting mutual understanding and friendship on the international scene.
The Japanese Page.com
You can learn Japanese language, culture, kanji and more for free!
Mangajin Magazine
If you want to read authentic Japanese comics in the original Japanese, if you want to get an inside look at Japanese pop culture, if you want to learn Japanese as it's really spoken. Then this site is the right place.
The National Council of Japanese Language Teachers
NCJLT is an organization dedicated to the promotion and development of Japanese language teaching at the elementary and secondary level across the United States.
The West of Tokyo Club
This site provides summaries, translations, FAQs, series information, general information and fan activities in the world of Anime and Manga
TokyoTokyoTokyo
This site provides quizzes for Japanese language and the related links.