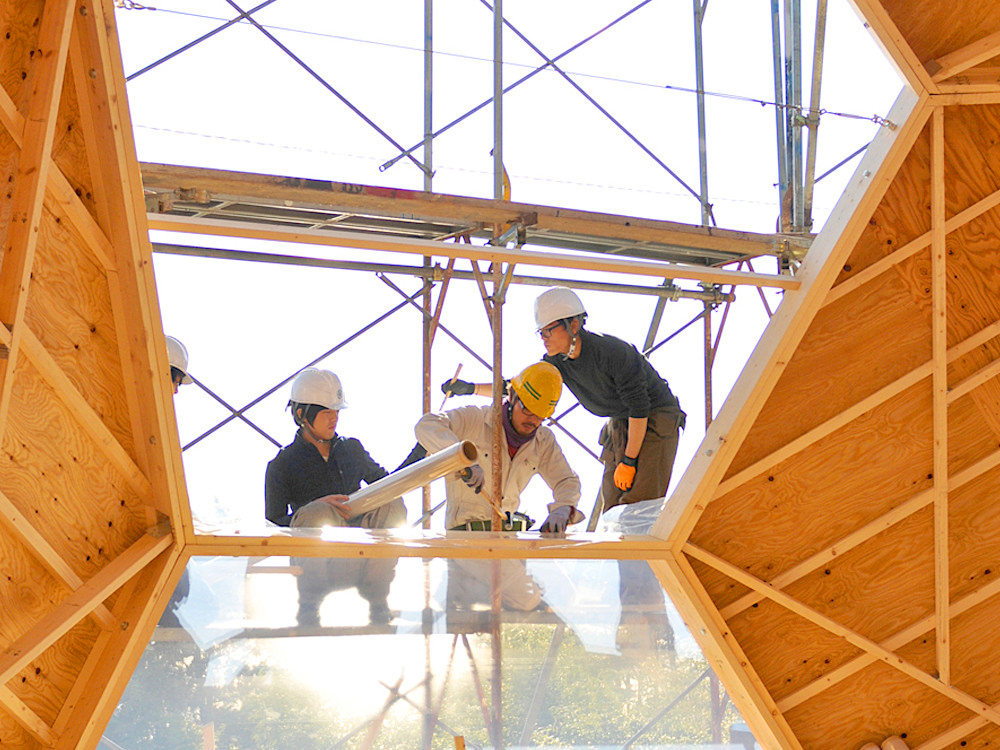 005

Built by undergraduate and graduate students in the school of science and engineering, the building is a replacement for the social service building that was destroyed in the 2011 Great East Japan Earthquake and Tsunami.
Recovery Support Project for Miyako City, Iwate Prefecture: ODENSE
Warming up the Tohoku Winter
"It has already been 5 months since the disaster,
why even volunteer at this point?"
It is true this opinion was voiced in August of 2011.
Miyako City had been devastated by the disaster,
but by that time essential lifelines had been restored
and temporary housing was available.
So what these people were saying did in fact make sense.
However, there are many things that were necessary
because 5 months had passed since the disaster.
More than just protecting people
from the summer heat and winter cold,
a place where local residences can meet
and converse was necessary.
Building a gathering place that many in the community
could use and that would become a symbol for the area.
This was why the Odense project was undertaken
in the Miyako City area.
Communication is also a critical lifeline.
4 months after construction started "Odense" was completed.
Connections between people now provide warmth
in the Tohoku winters.