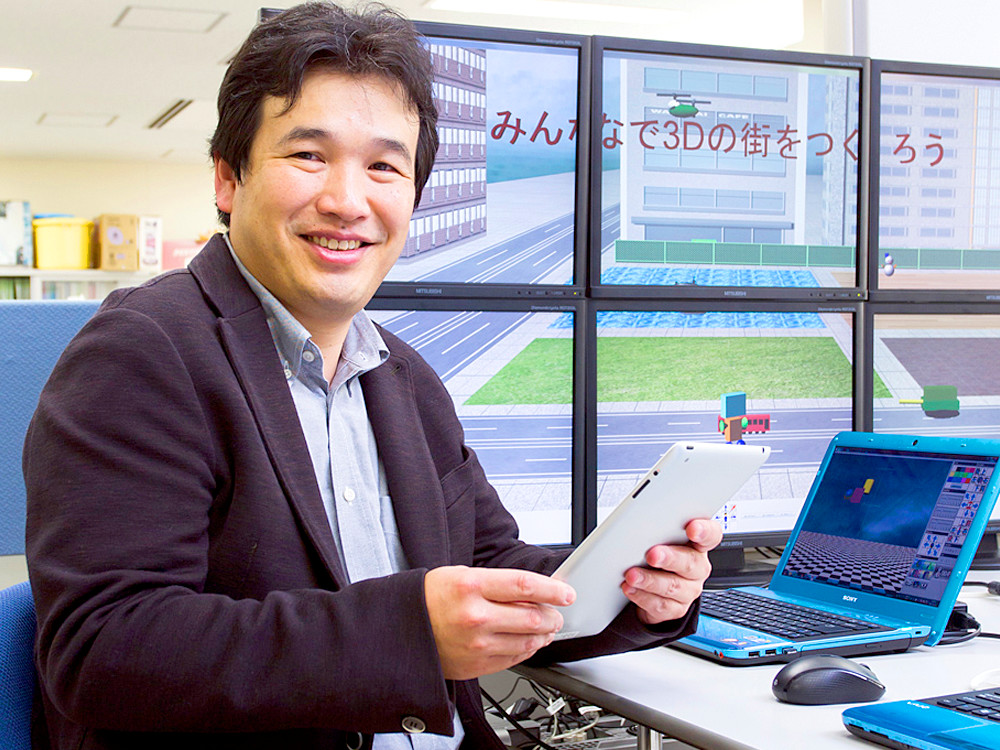 009

Constructing distribution computing environments for harmonious activity support.
College of Information Science & Engineering, Department of Computer Science, Professor Takada Hideyuki
Cultivating Real Communication through IT.
Children constantly laughing while using computers;
this is what the classroom sounds like that is utilizing
a newly developed IT system.
Children often become so engrossed in their computer
they stop talking to those around them.
To solve this, a system was developed to allow multiple computers
to work together on a single task.
But although the work is cooperative, each user has a
different angle of view.
And by creating situations where students must receive information from those around them, real conversations are born.
For example, having two children build a single robot.
"What does the back look like?" "I got the head!" and
other exchanges are made as the children independently share information
and divvy up the workload.
It is something meant to connect people.
But it can't replace the real connections we have with other people.
Leading edge systems will assist in returning us to our
once cooperative attitudes.