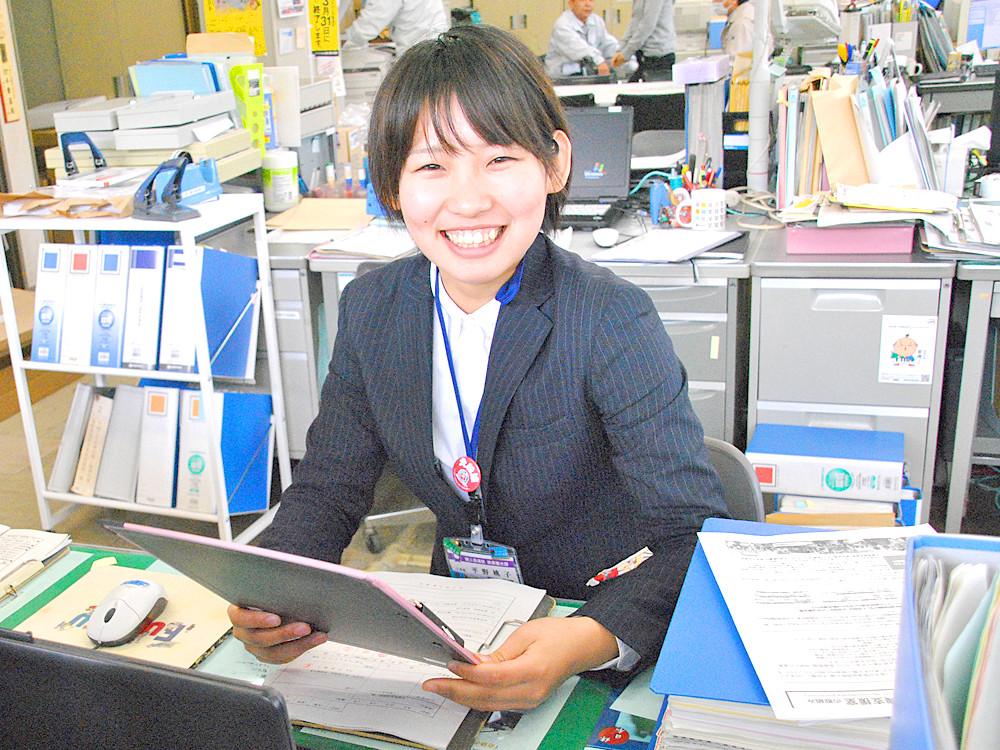 011

Working towards disaster recovery in Iwate Pref., Ofunato City
Iwate Prefecture, Ofunato-City, Department of Commerce and Tourisum, Head of Tourism and Local Products (2012 College of Social Science Graduate): Hirano Momoko
Making a new hometown with the people who live here.
Helping out with a summer festival.
This one week of volunteer work changed her life.
"The disaster is a reality, and still continues now."
She was lost for words at the scale of the scars left by the disaster.
At that time she met children who laughingly explained
"my house was washed away."
But when she considered their insincere expressions,
her heart was broken.
Knowing that many people would have to leave their homes
she thought that "I have a hometown to return to.
We must return these areas to hometowns people may one day return to."
After graduation she changed her mind about working in
her hometown of Fukuoka, and decided to work in Ofunato city,
even though she had no previous connections of any kind.
After working for a year she now handles local specialty goods and
events like festivals.
"With my unique point of view I hope to share the beauty that is Ofunato."
By sharing the beauty of this area, people will come.
When people come, the city will prosper.
When the city of Ofunato recovers from this disaster,
it will become her new hometown.