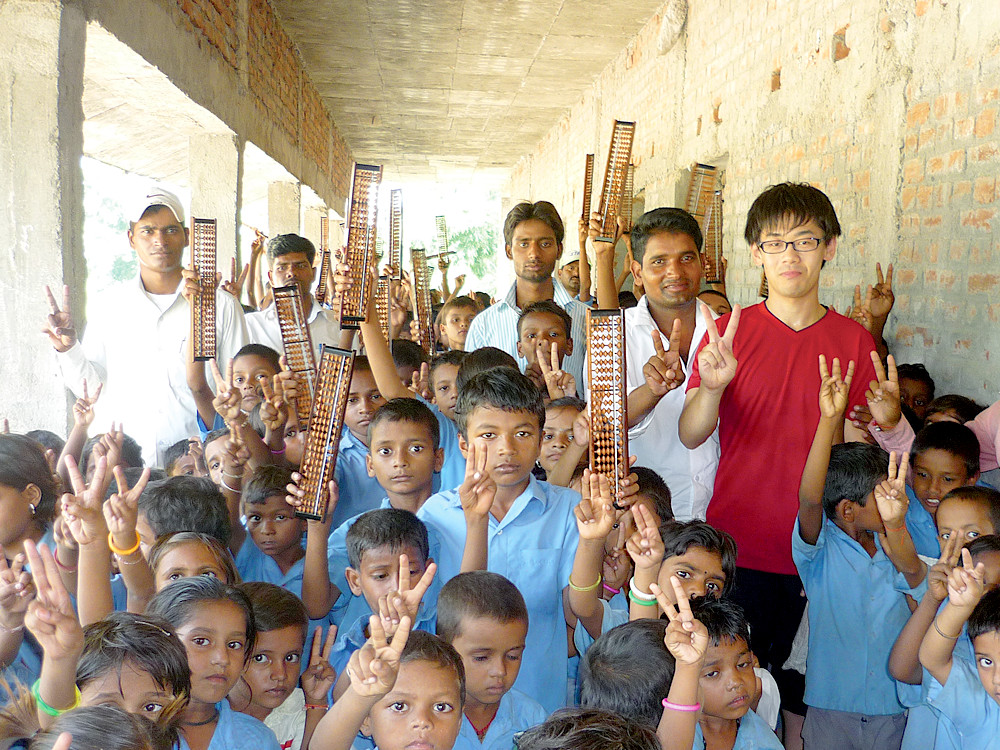 017

SOROBAN Class in India
SOROBAN Club Leader, Kono Shota
Can the Japanese SOROBAN catch on in India?
"I travel all over Japan for SOROBAN competitions"
Although started for indifferent reasons, he has now become the top SOROBAN user in Japan.
And so, an offer was made to him. "Would you like to teach the SOROBAN in India?"
Those who made the offer were from an NPO that was created to help the poor attend school.
He was told that the local kids are greatly interested in numbers and calculations.
He is not fluent in English, however, he was very interested in the chance to
"lecture overseas about the Japanese traditional culture of SOROBAN."
The local children showed great curiosity, and the only way to answer their passion was with passion.
By using a massive SOROBAN he taught with large gestures and movement.
He, who so enjoyed traveling around Japan, was in India.
Even after returning to Japan, the SOROBAN classes continued in India.
Next February, he will return to India with his SOROBAN Club members and once again hold class.
He hopes that one day the word "SOROBAN" will become common language in both Japan and India.