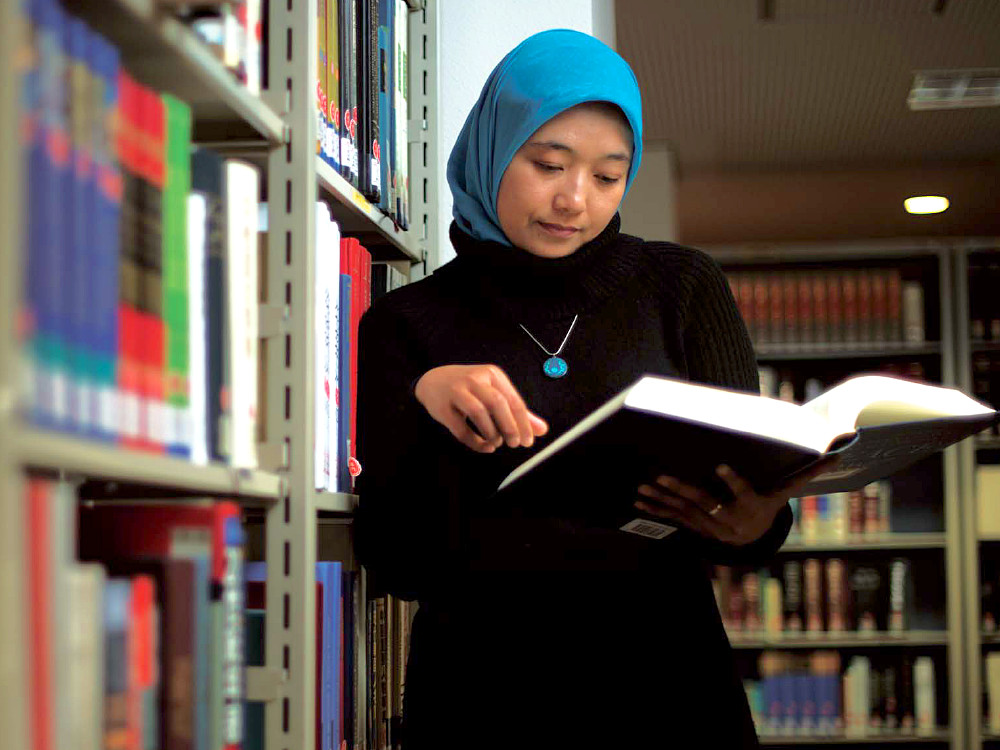 029

Conflict Studies in Japan for Papua, Indonesia
Graduate School of International Relations, Nino Viartasiwi
Will the Japanese Perspective Help Resolve the Conflicts in Papua?
What does it take to end armed conflicts in Papua, Indonesia?
8 years ago, Nino came to Japan with her husband and now she focuses on peace and conflict studies at Ritsumeikan University.
Immediately, she was impressed with the Japanese way of hospitality.
The western style of research focuses on a deductive approach yet she was more into the inductive approach which is often used in Japan.
In Indonesia, many social science scholars choose to work on their researches in western countries.
However, in order to solve complicated conflicts involving ethnicity and concession, it is necessary to tackle the issues with diverse perspectives. Thus, Nino chose to continue her researches here in Japan.
One of the practical initiatives by Nino is setting up libraries in Papua for children.
"I hope through the knowledge gained, children will understand the meaning of conflict and they will find ways to resolve conflicts without using violence", says Nino.
As a mother, she cannot stand the idea of children being associated with violence.
9 libraries in 3 years.
Nino believes through effective communication and the hospitality where one can put oneself in other people's shoes will help steer the wheel to peace.