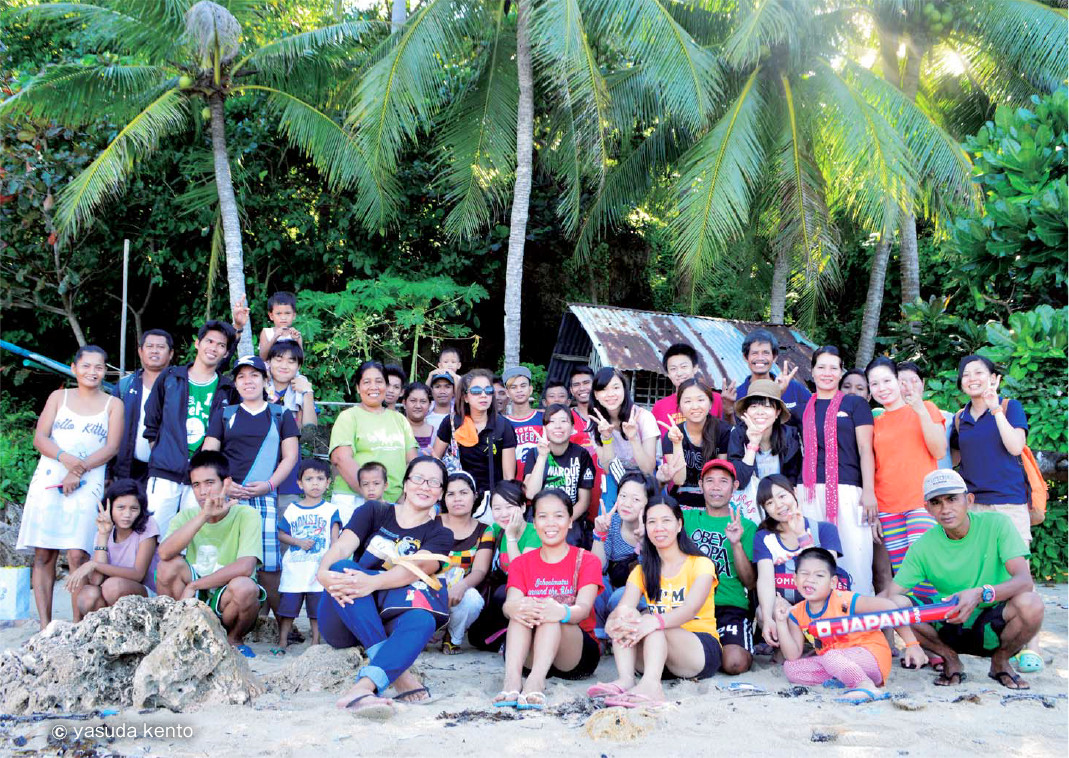 030

Manufacturing of Mango jam in Philippines
International Exchange Group, BEPPINE
Has the Support Become an Imposition?Asking Ourselves What "Appropriate" Support Means.
After spending time with the local residents to reach a deepened understanding of each other,
the international exchange group, Beppine, have come to realize that "donation of resources is only a temporary support if it cannot be consistent".
Though the people of Suclaran Village, located on the Guimaras Island in the Philippines are not wealthy,
they have formed a warm and hospitable community.
Money is now a necessity with the influx of mobile phones and television.
Alongside with the impact of climate change which yield low fishing volume,
the community has faltered after people were forced to go to the city to earn money.
The village needs to generate revenue to prevent the community from falling apart.
What caught the attention of the members was the island's high quality mangos.
They then returned to Japan to learn the process of manufacturing and the method of sterilization for processing the product.
Adapting a processing method that tailors to the island and working together with the female residents, the manufacturing of mango jam has started.
The products are now being sold in the Philippines, receiving great popularity.
If aid ends with self-satisfaction, it means nothing.
This project can only be claimed as successful when the residents in the village can support themselves consistently.