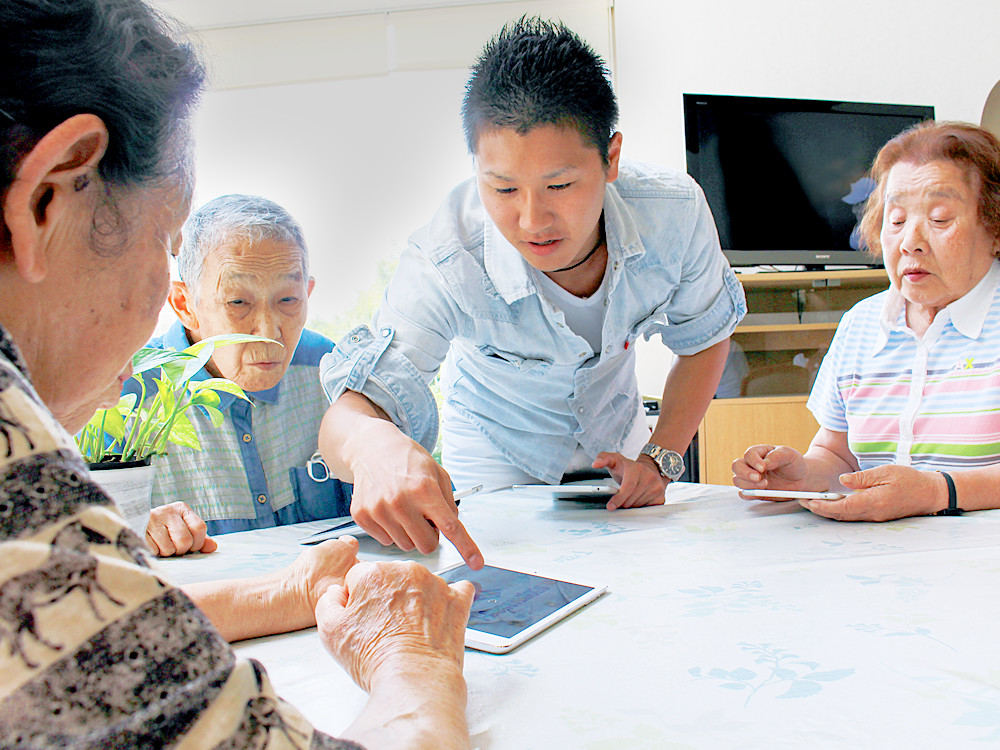 033

Social Business for Elderly People
College of Business Administration, Hiroki Yoshimoto
A Student Entrepreneur. Solving the Problems of an Aging Society through the Eyes of a Young Entrepreneur.
Unlike any other countries, Japan is facing an unprecedented aging-society.
With an increase of the silver population, the insufficiency in the number of nursing staffs has surfaced.
Using the tablet, Yoshimoto has begun the social business among the elderly people.
He visits different nursing homes to provide services such as providing games and calculating application for the elders.
"This isn't volunteering. I launched the business as I wanted to continue this activity."
He started it a year ago and has now visited more than 50 nursing homes.
He is now developing his original nursing-care App with professionals in the field of brain function development.
"I feel a greater sense of responsibility as it is a business now. I have to pay close attention to even the tiniest details," he says.
He is taking approaches to establish internship opportunities for those who might consider working in the nursing field in the future.
"The reason that people have interest in my business is because we are the same age."
To solve the aging issue, we must secure the number of long-term nursing staffs.
If we can find a way to overcome this burden, it can be served as a guiding principle for the people overseas as well.