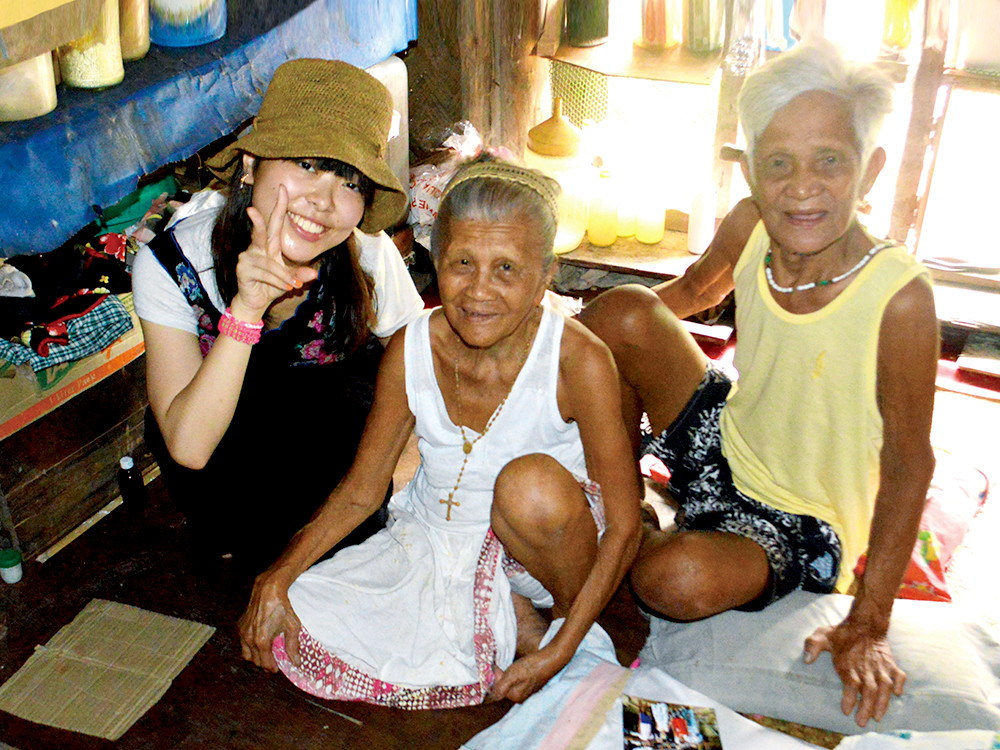 040

To Keep History of Discrimination in Mind
Haruka Kanehara (College of Social Sciences)
Elimination of Leprosy is Almost Achieved.
Discrimination against Leprosy Patients Still Exists.
To know about leprosy was to know about its history of discrimination.
Kanehara learned about leprosy in Culion Island in the Philippines where she visited for volunteer activities with typhoon recovery work.
The island was once called as "the world's largest leper colony" and had been segregated from society.
The leprosy patients from all over the Philippines were sent to this island and isolated in the sanatorium in harsh conditions.
As deformities of hands, feet or face were caused by leprosy, the disease was thought to be highly contagious, which resulted in such failure.
Despite the fact that leprosy is not scary as before, ex-leprosy patients are still subject to discrimination or prejudice, says the Culion locals.
Although visited there for another reason, she thought she'd like to support efforts to eliminate discrimination.
She visited the island several times and covered the story for more than a month.
Her efforts led to photo exhibition on the island last year, with 1,000 visitors.
"To think about leprosy is to think about human rights issue," she says.
Passing down such history from her generation to the next one will contribute to create a politically correct future.