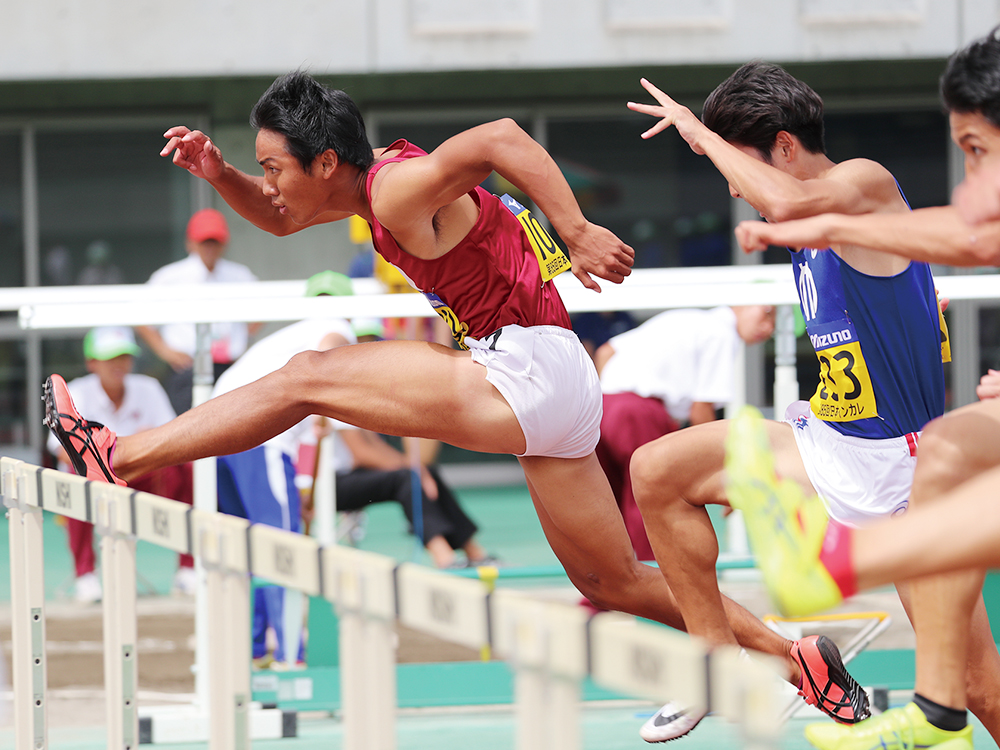 047

Run towards the Future
Masahiro Kagimoto (College of Sports and Health Science)
As Goals Are Meant to Be Achieved, Not Merely Set, I Overcome Hurdles One by One
"What matters is achieving my goal, not setting it," says Masahiro Kagimoto.
His turning point was a national junior high competition where he finished nearly last and was eliminated in the preliminaries.
Ecstatic about winning the prefectural championship, he was shocked by this outcome. He wanted to aim high but had no idea what to do.
Then at a training camp, he learned how to set goals and achieve them: envision what he wants to accomplish in an entire season; set target times for individual stages,
starting with the most achievable one;
and fragment the path to each target into small steps.
He wrote those steps down in his journal and devoted himself to practice.
This transformed his approach of simply tackling the challenge at hand.
The joy of attaining one target motivated him to accomplish another.
Last year, Kagimoto recorded a new personal best, winning a competition with a new Kansai student record.
He sustained injury but managed to deal with it calmly, viewing it as an opportunity to improve his weaknesses.
His next goal stated in the journal is to win a national student competition and compete in a world championship, which he is more than ready to achieve.