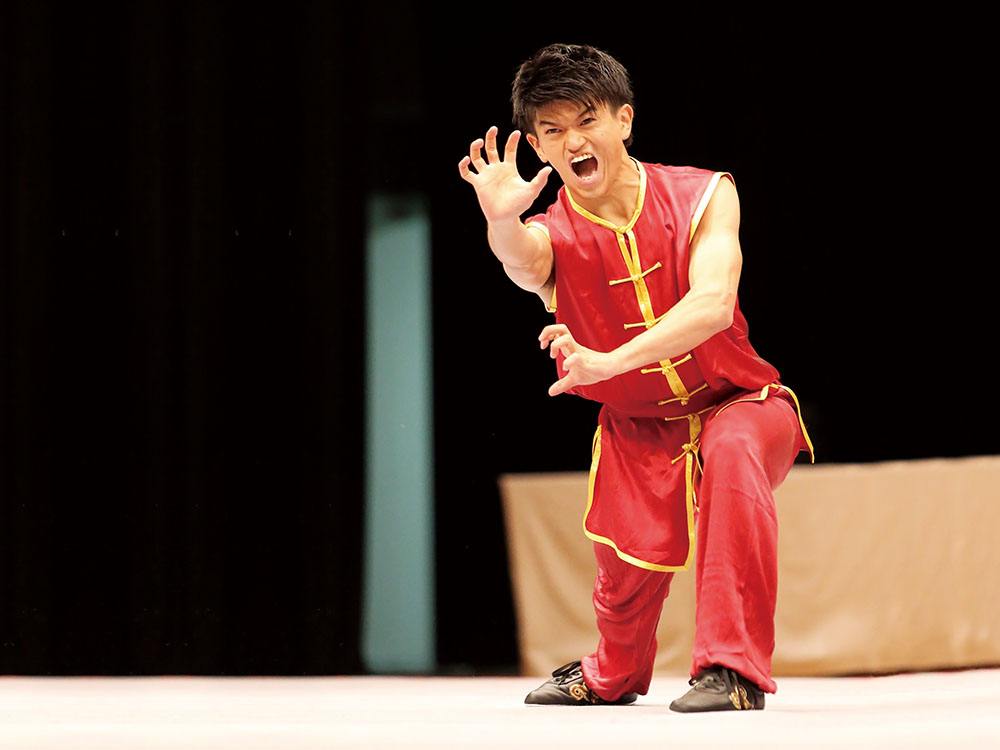 054

Challenge to Win at the World Convention
College of Social Sciences, Yoshitaka Asayama
Bronze: not as a Goal, as a Start
Learn from the best to better them
"Taking gold for granted at the Nationals led only to my being given the runaround" rued Asayama, an aspiring wushu pro.
Wushu: a Chinese martial art judged on the grace and sharpness of movements.
The chastening defeat, despite going in to the tournament brimming with confidence after practice in China, forced a long hard look in the mirror.
A month training in China with the best was a wake-up call to the superior technique and awareness of Chinese wushu competitors; but well short of the lifetime of masters.
Defeat, though bitter, spurred him to better…
The next year came victory at the nationals, a springboard for the worlds,
But the gaping chasm to the best was still so very clear to see,
So far was he from the Chinese aspiring to be pros; their strict normality of relentless drills.
There followed devoted day after day in practice; scheduled visits to China too; every attempt to keep taking on the technique of the masters too,
And the start of his own conditioning routine to shape a body to take on the world.
Meaning: "More kilos have made my movements stronger, my technique sharper."
Result: a bronze medal in the 2017 Summer Universiade.
Merely: "A starting point," he calmly says, "The mistakes of others were telling."

And the top of the podium awaits.