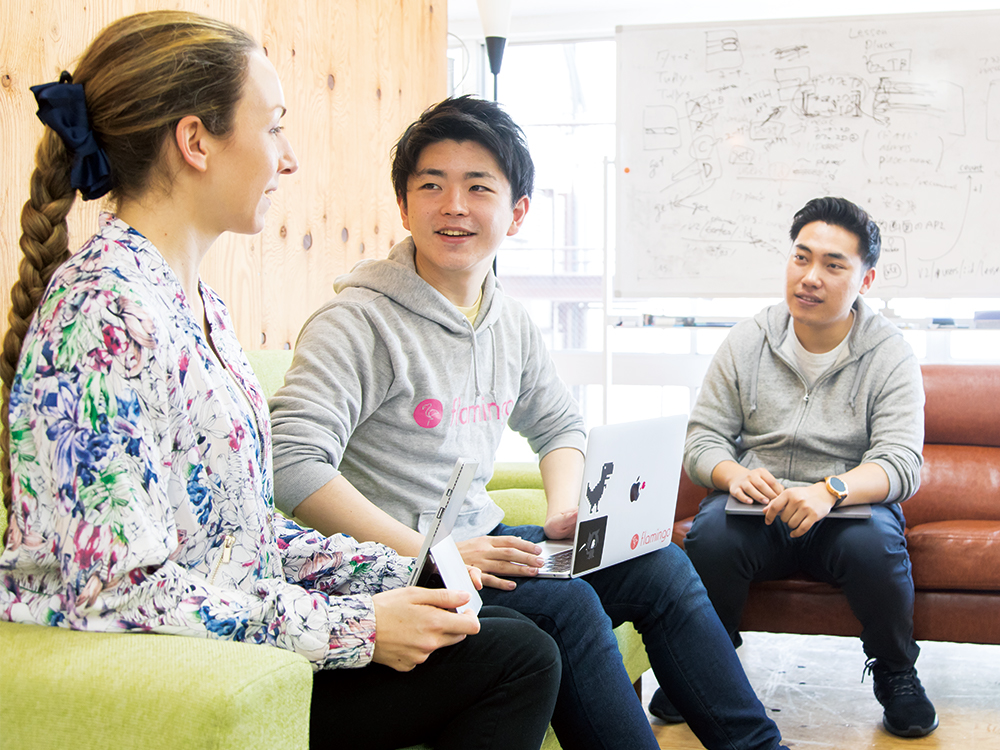 055

An app bringing people together
Hironori Kanamura Flamingo CEO
(Graduated from the College of Law in 2015)
Working Style Reform for International Students too.
270,000 international students in Japan; able to work part-time;
often work at night for higher pay.
Fatigue sets in and study suffers wearily.
Until an app like Flamingo.
Enter Hironori Kanamura Flamingo CEO: "Enabling healthy work is our goal!"
The app? Matching international students with Japanese people,
facilitating language lessons. Japanese users go to a comfortable cafe
or other public place and call an international student to take a lesson.
Gaining trust was tough, though.
Hesitancy about receiving lessons from foreign nationals
- and strangers too - had to be overcome. How?
International students were interviewed to fill their profiles;
a review feature helped too; before word of mouth took flight.
Now with more than 3,000 registered instructors, it's one of the biggest
such platforms in Japan. But Kanamura strives on to the next goal:
For Flamingo's instructor reviews to become a trustworthy standard
To be used as references for steady work, and, ultimately, perhaps,
for financial services and housing.
Creating opportunities for Japan's foreign residents to
live both comfortably and healthily.