STORY #1
Interactive Art That Greatly
Changes the Image of
Nursing Care
Shigenori Mochizuki
Associate Professor, College of Image Arts and Sciences
"Cool" and "Fashionable"Wheelchair DJ brings new value to welfare equipment
-
When a user sits in the wheelchair and spins the wheels forward like a record, music plays and illuminations flash in response to the speed of rotation. If the wheels are spun backwards, the music plays backwards, and it's even possible scratch like an actual DJ, depending on how the wheels are spun. This Wheelchair DJ device is programmed to detect rotational speed via a gyro-sensor mounted on the wheels of the wheelchair and apply it to the playback speed of music.
The device's developer, Shigenori Mochizuki has been researching the use of interactive media to create interactive art, and has created a wide variety of devices based on rather novel ideas. According to Mochizuki's definition, "Interactive art is art that uses a hands-on device to output movement and environmental information as light, sound or image via sensors and computers." His work has a particular focus on interactive media that add new values such as "pleasure" and "fun" to welfare equipment.
In developing his Wheelchair DJ, Mochizuki has pursued values not available in the conventional world of nursing care and welfare, such as "cool" and "fashionable." Although the device targets people with disabilities, it can also be applied to recreation and rehabilitation at welfare facilities for the elderly. Mochizuki says, "What is interesting is that when I demonstrate the device at exhibitions and other places, many non-disabled people express an interest in it." He hopes that it will be a tool that helps eliminate the negative connotations of nursing care such as "bothersome" and "pitiful" and expand the range of interest to people who don't use wheelchairs, from the viewpoint of concepts such as "cool" and "fashionable." This is why he developed the device as a detachable unit that can be mounted on different types of wheelchairs. He also tried to minimize the cost in view of its general-purpose design. Going forward, with the assistance of corporations and other organizations, his aim is to expand the device's use to a wider range of applications.
"Is there anything interactive art can do to better alleviate the mental tiredness that accompanies nursing care?"
When nursing becomes routine, both the caregiver and the person being cared for tend to become mentally tired, which results in somewhat stagnant communication. Mochizuki conducted fieldwork in nursing facilities and day care centers, searching for ways to utilize interactive art to help improve the quality of life (QOL) for elderly people. As part of his efforts, he visited day care centers for elderly people with his students to observe and interview residents and staff members in order to better understand their potential needs. Based on this research, he came up with Black rotary phone type device as a tool to invigorate communication among residents and with staff members.
This device is built on a black desktop rotary telephone which is not connected to the phone line. It is controlled by a built-in minicomputer and can simulate incoming and outgoing calls. If an elderly person picks up the receiver when the phone rings, pre-recorded sounds are played back. The audio coming from the receiver is mainly related to events that residents of the facility experienced during their lifetimes such as the 1964 Tokyo Olympic Games or the 1970 Osaka Expo. The aim is to create, through the medium of the telephone, an opportunity for conversations and action among people who experienced these events. Explaining the results of his studies, Mochizuki says, "It turned out that by giving a call to the 'place', we could induce someone nearby to answer the phone—or not answer it, as the case may be—and thereby stimulate conversation in relation to the content of the call, thus reinvigorating stagnant communication."
Similarly, a unique toy that Mochizuki developed was Music Post. He built a mechanism whereby sensors and a playback device are installed in a red home mailbox of the type often found in front of a house gate. When a letter is inserted, the mailbox plays nostalgic music. Letters are a familiar tool of communication for the elderly, and when the mailbox was actually installed at a nursing facility, users and their family members started to write more letters in order to create opportunities to use Music Post.
Mochizuki's unique ideas combining cutting-edge interactive art with media familiar to elderly people such as his black rotary phone and mailbox are attracting attention.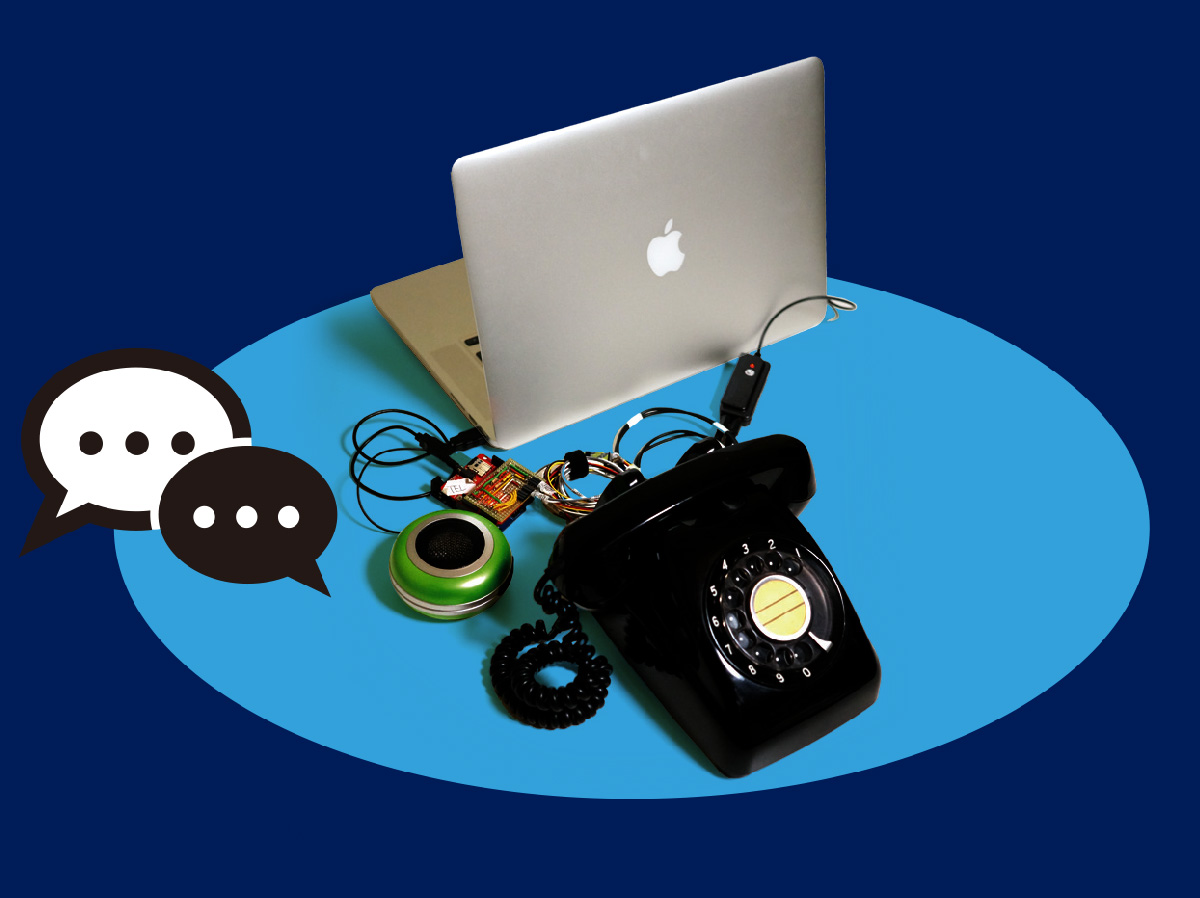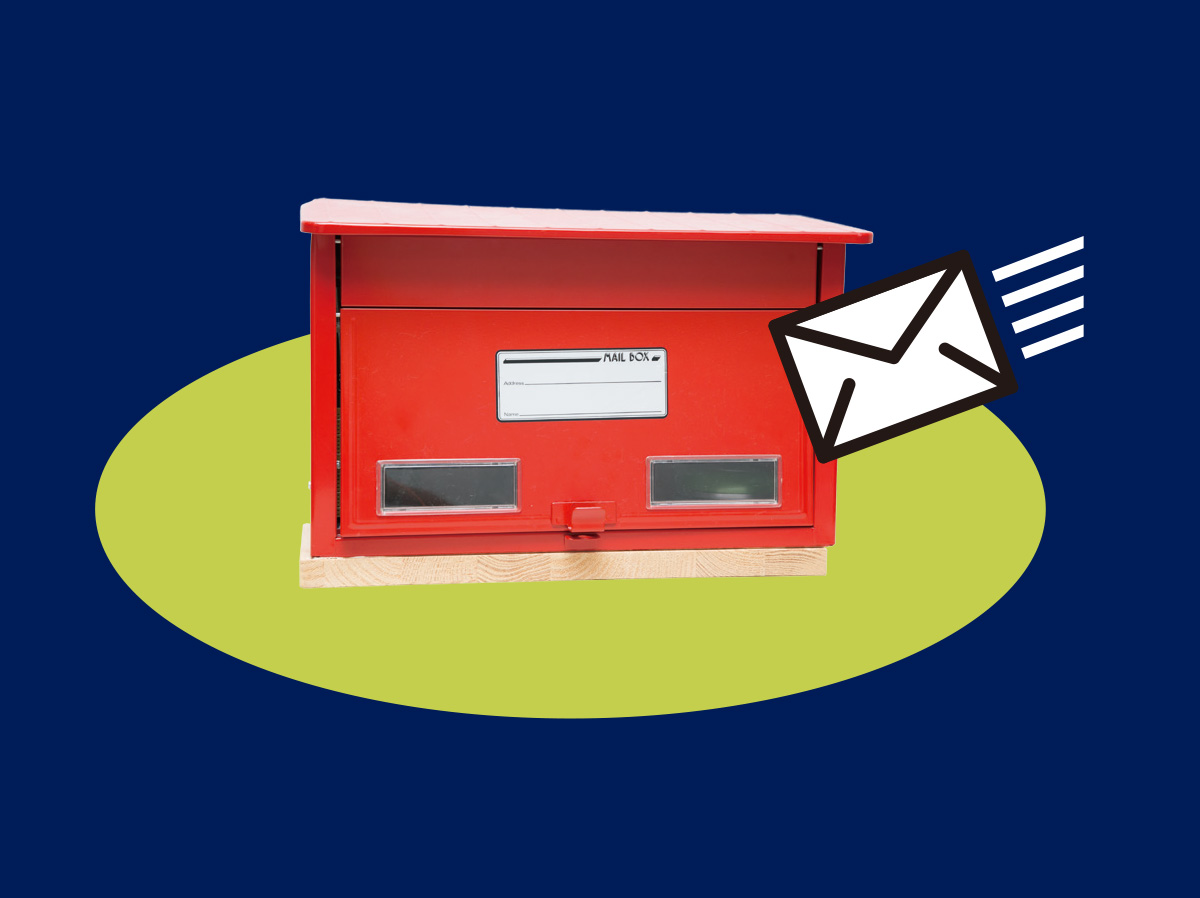 Mochizuki is not only focusing on the elderly. He is also actively making interactive art related to child-rearing. Tetechan—a doll that makes a sound when it is touched, inducing a child to hold hands—and cooking utensils that start to talk when they are used to cut vegetables are packed with ideas that truly excite and invigorate children.
Looking toward the future, Mochizuki mentions, "I have conducted studies on subjects such as people with disabilities, elderly people and small children, but going forward, it is necessary to develop interactive art from "an inclusive viewpoint." He feels that in terms of being an inclusive society in which diverse people understand each other mutually, Japan is still at the development stage. "In four years when the Olympics and Paralympic Games are held in Tokyo, I hope for a more inclusive society in which all kinds of diversity are accepted on a mutual basis. To achieve this, I want to pursue all I can with interactive art."