STORY #6
Considering the Cost-effectiveness
in Health and Medicine
Hideki Murasawa
Assistant Professor, College of Life Sciences
The reasons for the increase in medical budget
may well be "Advances in health technology" as opposed to the aging population.
Do we have an adequate understanding of whether the medical costs incurred in the treatment of a disease or injury have enough benefits based on value for money?
"In Japan, the 'cost-effectiveness' in health and medicine had never been clearly discussed up until a few years ago," says Hideki Murasawa. "As if it were an established theory, it has been said that the aging population has led to an increase in medical budgets, casting a dark shadow over the national finances. But according to the results of an analysis of causes with the increase in medical budgets disclosed at a council, while the effect of the aging population is 1.2%, other causes account for 2.7%—about twice the contribution of population aging." Murasawa adds that among these "other causes," the most influential is considered to be "advances in health technology."
"It is an unmistakable truth that medical budgets are increasing year on year, but looking at the causes, our countermeasures are off the mark. We cannot stop the aging of society, but by reviewing our allocation of limited medical resources, we may be able to slow the increase in medical budgets. To maintain the Japanese medical system while retaining fairness, incorporating advanced medical technology and maintaining a high-quality standard of medicine, all we can really do is to increase the 'efficiency of medicine.'"
Murasawa currently specializes in health economics, but he has had a unique career. Originally, he planned on a career as a molecular biologist conducting basic genetic and cellular research. He then worked for the Ministry of Health, Labour and Welfare for more than ten years and held various posts, including a stint in a division involved with the extension of health life expectancy. He also expanded his insights for epidemiology and public health in 2015, by participating in a large-scale epidemiological survey conducted by Hokkaido University aimed at understanding the health condition of citizens.
These diverse experiences comprise a real strength that makes the uniqueness of his research conspicuous. Murasawa is very enthusiastic about his mission, saying he aims to "take advantage of my knowledge cultivated in diverse domains from molecular biology to public health, epidemiology and health economics." And to achieve this goal, it is essential to ascertain the current status based on objective data. One of such study examines the "cost effectiveness in health and medicine"—something that has not been studied in great depth in Japan.
"There are some approaches to analyzing cost-effectiveness in health and medicine. I mainly use a 'cost-utility analysis,'" Murasawa says. As he describes it, this method considers both life years and health-related aspects—in the form of Quality of Life (QOL)—in order to evaluate QALYs (Quality Adjusted Life Years), which is then used as an index of effect. By calculating incremental medical costs/effects, the costs for each 1QALY gain are analyzed and compared.
For example, assuming a person has a serious disease, you can compare that person's healthy years as a result of a certain new drug or treatment (improvement of QALYs) with the QALYs of the existing drug, taking into account the costs. Based on this, you can then scientifically compare the cost-effectiveness between the existing drug or treatment and the new one. In this way, you can work out whether you should choose an expensive drug with high effects or an existing drug, taking into account not only the cost and extension of life years but also its effects, including QOL.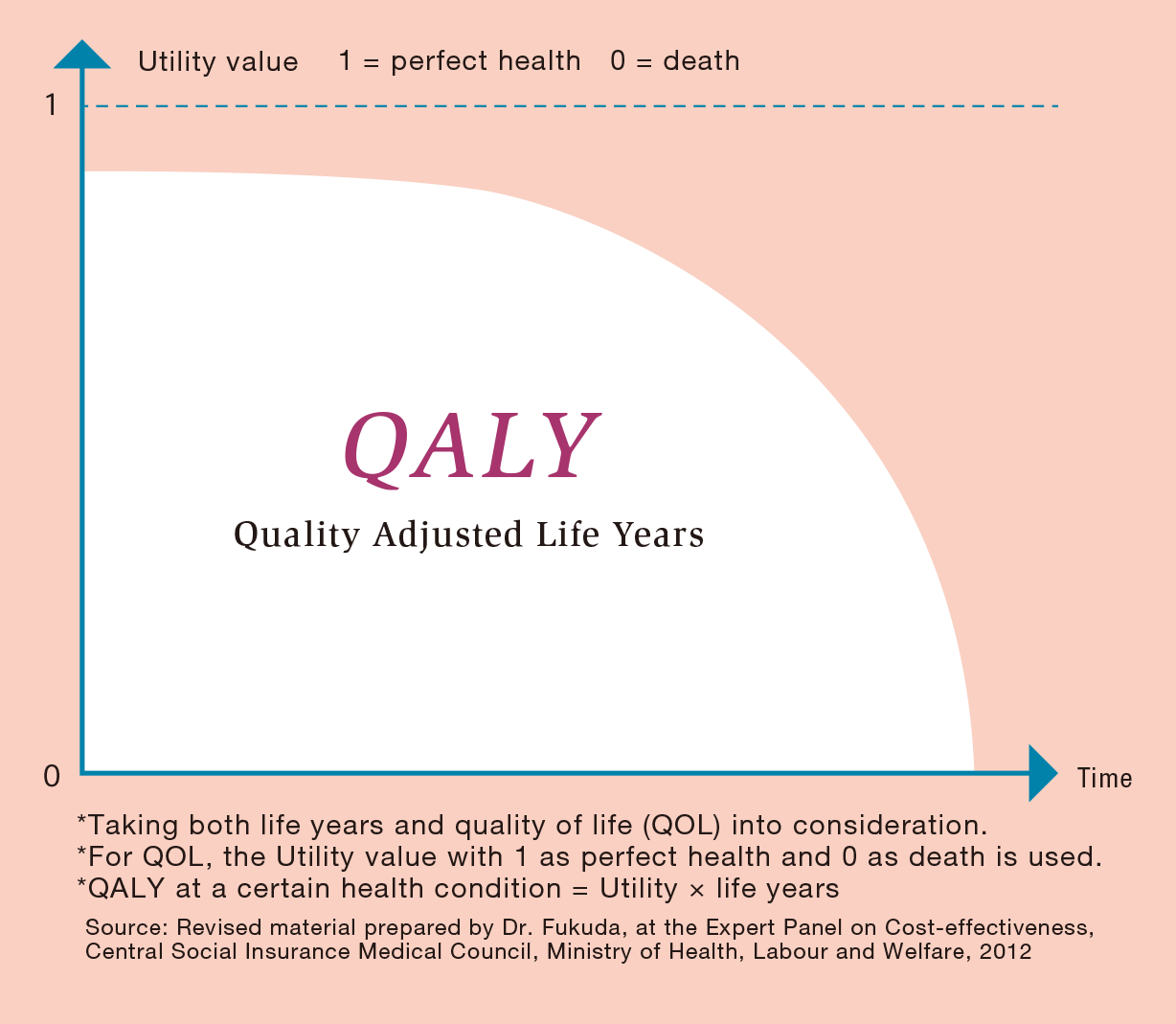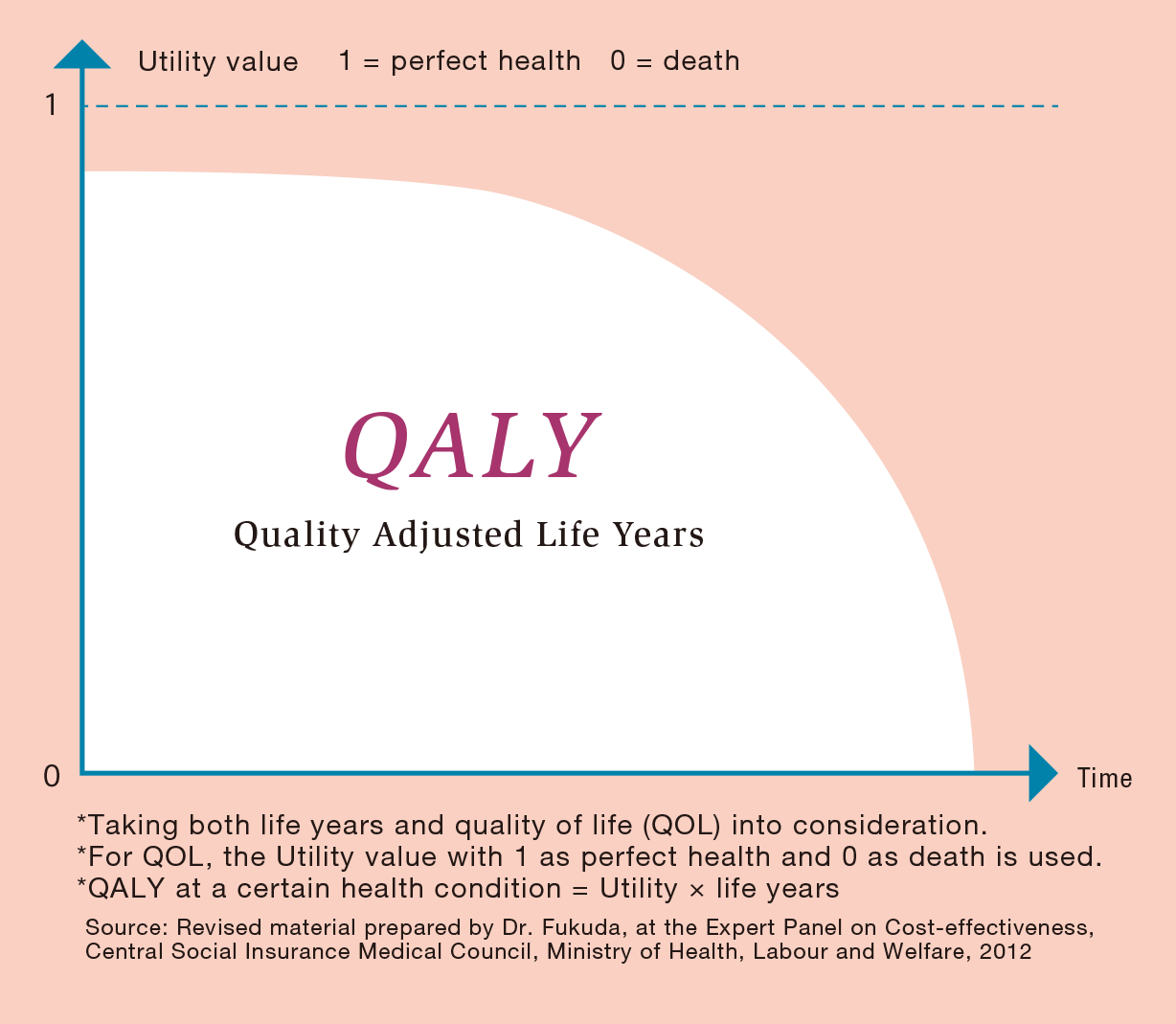 Furthermore, Murasawa is also interested in the relationship between the declining birthrate and female health. It is forecast that while the percentage of the population aged 65 years or older will reach about 40% in 2060, the percentage of the population who are younger than 65 years old will drop from the current 74% to 60% in Japan. In particular, the health of women who give birth is considered to have a serious impact on the declining birthrate, and interest in female health has been increasing nation-wide, as illustrated by establishment of Women's health promotion office, within the Health Service Bureau of the Ministry of Health, Labour and Welfare in 2015 to promote women's health.
Murasawa pays particular attention to the relationship between labor and the health of women engaged in healthcare services such as health care facilities. "Overseas, a number of research results have been reported, showing that the labor environments of female medical practitioners tend to increase the risk of miscarriage or premature birth. There are lives that, although they are conceived in the womb, cannot be born. Before worrying about the declining birthrate, such unreasonable things should be solved first, right?" Murasawa is now preparing to conduct a survey of this issue, which has rarely been studied in Japan to date.
"Compared to men, women see great changes in the weight of QOL at individual life stages. We need to know about these changes," Murasawa says. He wants to contribute to countermeasures against the declining birthrate by evaluating health conditions in which giving birth to and raising children is easier from the viewpoint of QOL, while helping to extend health span as a result of the evaluation of the health-related QOL of women—whose average life expectancy is longer than that of men. With multiple perspectives learned from epidemiology and health economics, his viewpoint will play ever more important roles in the future.