STORY #2
Creating Regional Brand
Value Using Design Concepts
Noriji Sato
Professor, College of Business Administration
Inspiring a world based on food, from ingredients
to dishes, tableware, and dining spaces
Alinear silhouette reminiscent of a high-rise development appears to have three dimensions as it rises from the paper. Pastel-colored tableware with a metallic gloss. These are KIKOF brand products, designed by the KIGI creative design company and inspired by the Shigaraki-yaki craftsmen of Shiga Prefecture. This tableware is crafted by traditional artisans from Shiga Prefecture as part of the Mother Lake Products Project, which was launched with the aim of creating superbly designed products that meet the requirements of a modern lifestyle. With its metallic textures and dimensions as fine as three millimeters KIKOF tableware does not resemble traditional Shigaraki-yaki. By merging careful design with the sophisticated skills of experienced craftsmen, KIKOF serves up the impression of a new Shigaraki-yaki.
The aim of Noriji Sato, who is the principal of this project, is to achieve regional value creation through design. Sato is attempting to invigorate regions of Japan that are suffering from declining and impoverished economic conditions through the application of design concepts.
"In addition to the narrow sense, signifying shape, color, and function, the term 'design' also includes abstract concepts such as the combination of a variety of information," says Sato. Through the optimal combination of content and information, the design management in which Sato specializes smooths the way for mutual relationships and communication while also creating new value. The force or power of this approach to design management has recently begun to take on a more important meaning in terms of regional invigoration.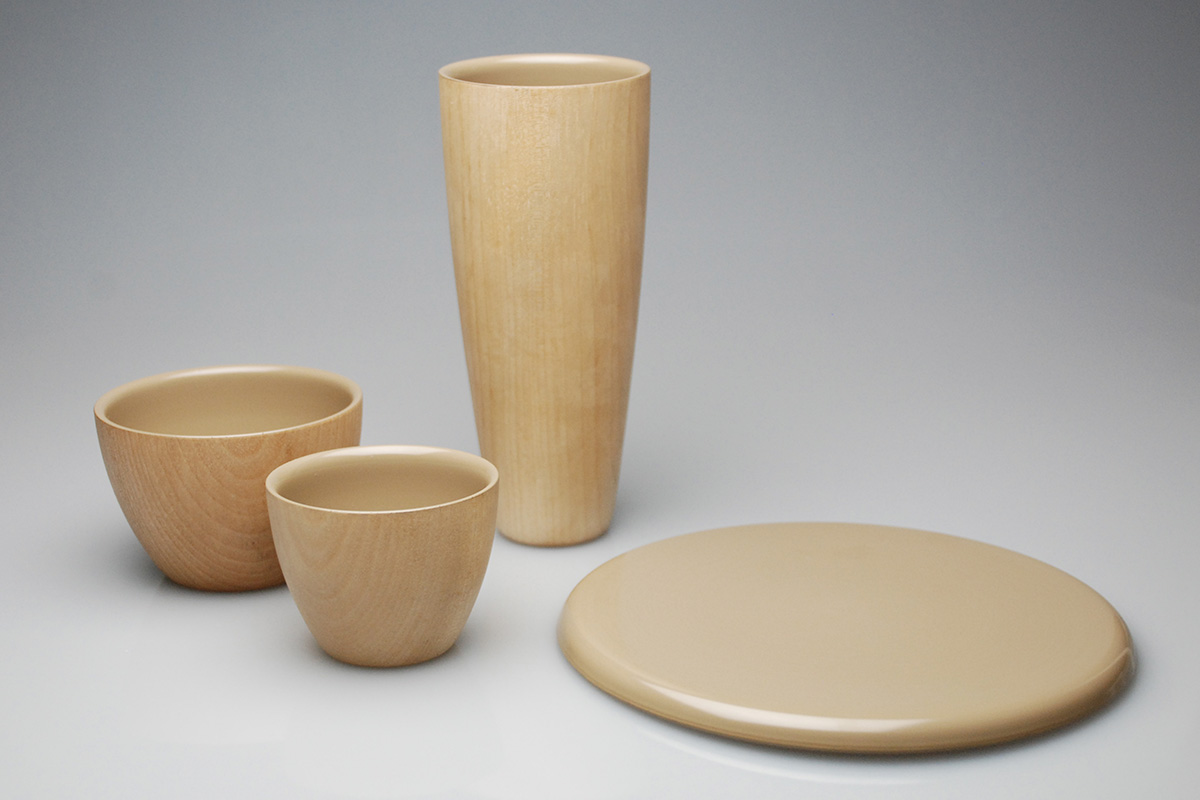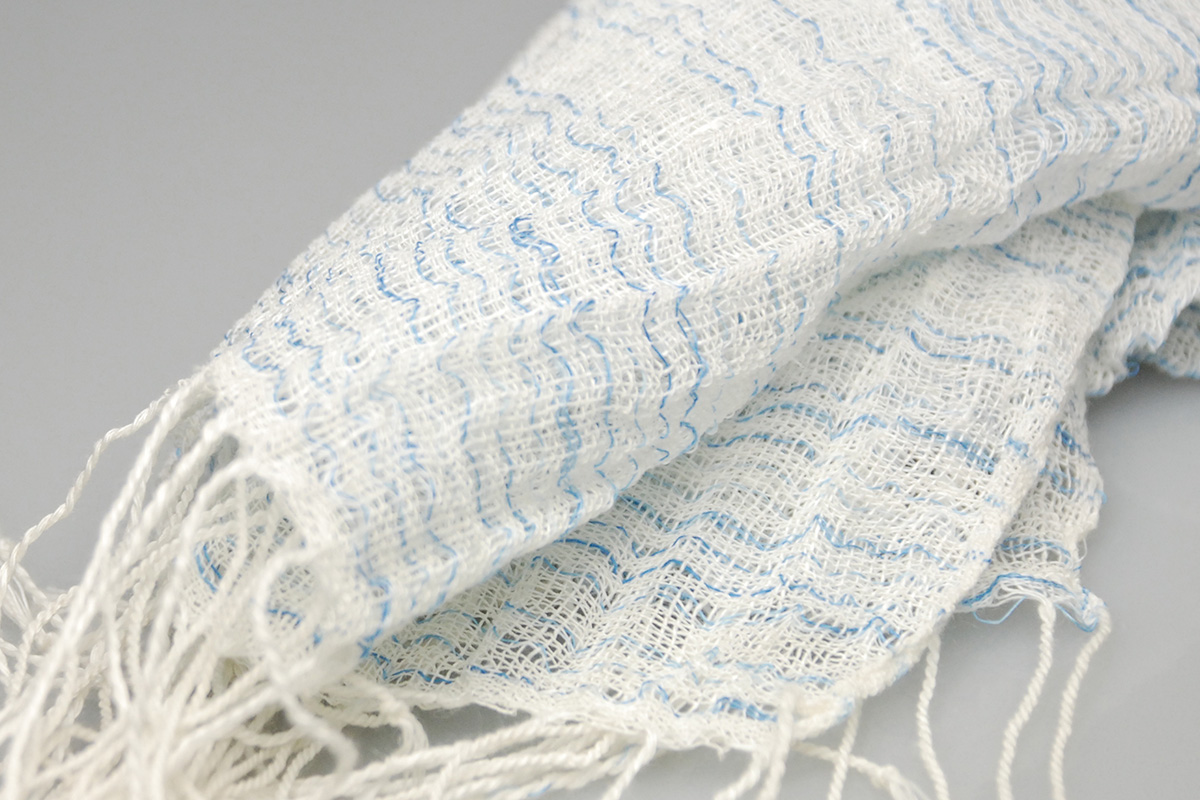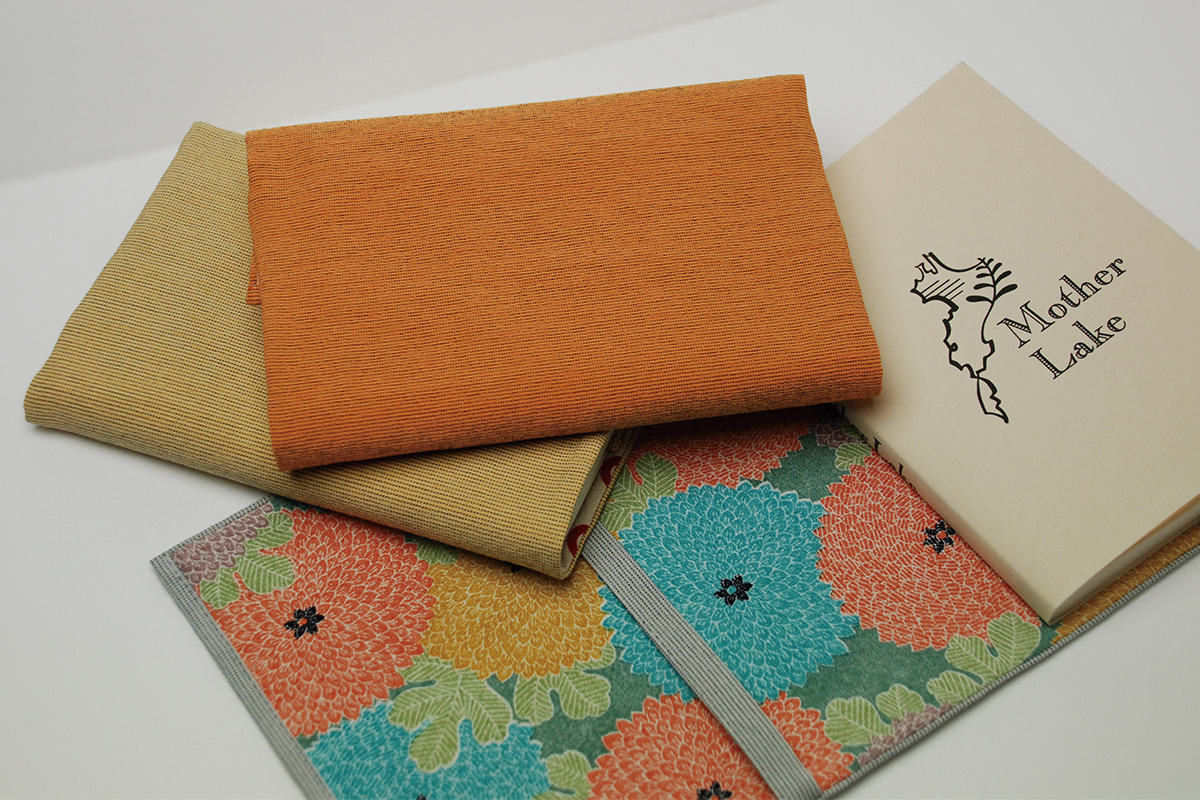 In 2010, the Mother Lake Products Project in which Sato is involved was fully launched. About five years prior to this, Sato had provided consultation services to Shiga Prefecture in relation to improving its brand power. In response to the municipal government's request to "promote local development by utilizing the traditional skills of Shiga Prefecture," he initiated the Mother Lake Products Project.
Sato began by touring the region and gathering together young craftsmen with a certain level of willingness and ability. Selecting the Hama-chirimen silk fabric of Nagahama, the lacquerware of Hikone, the Omi-Jofu textiles of Notogawa, the wood beads of Omihachiman, and the Shigaraki-yaki ware of Shigaraki, he took advantage of all of these individual techniques to develop new products with modern designs. However, the first product did not fully satisfy him. "It was perfect as a traditional craft product," Sato says, looking back. "But in order to have an overwhelming impact upon Japan and indeed the rest of the world, I felt that we needed designs that would be two or even three steps ahead of the curve." To achieve this, KIGI was chosen, leading to the birth of the KIKOF product range that so utterly changes the conventional image of Shigaraki-yaki ware.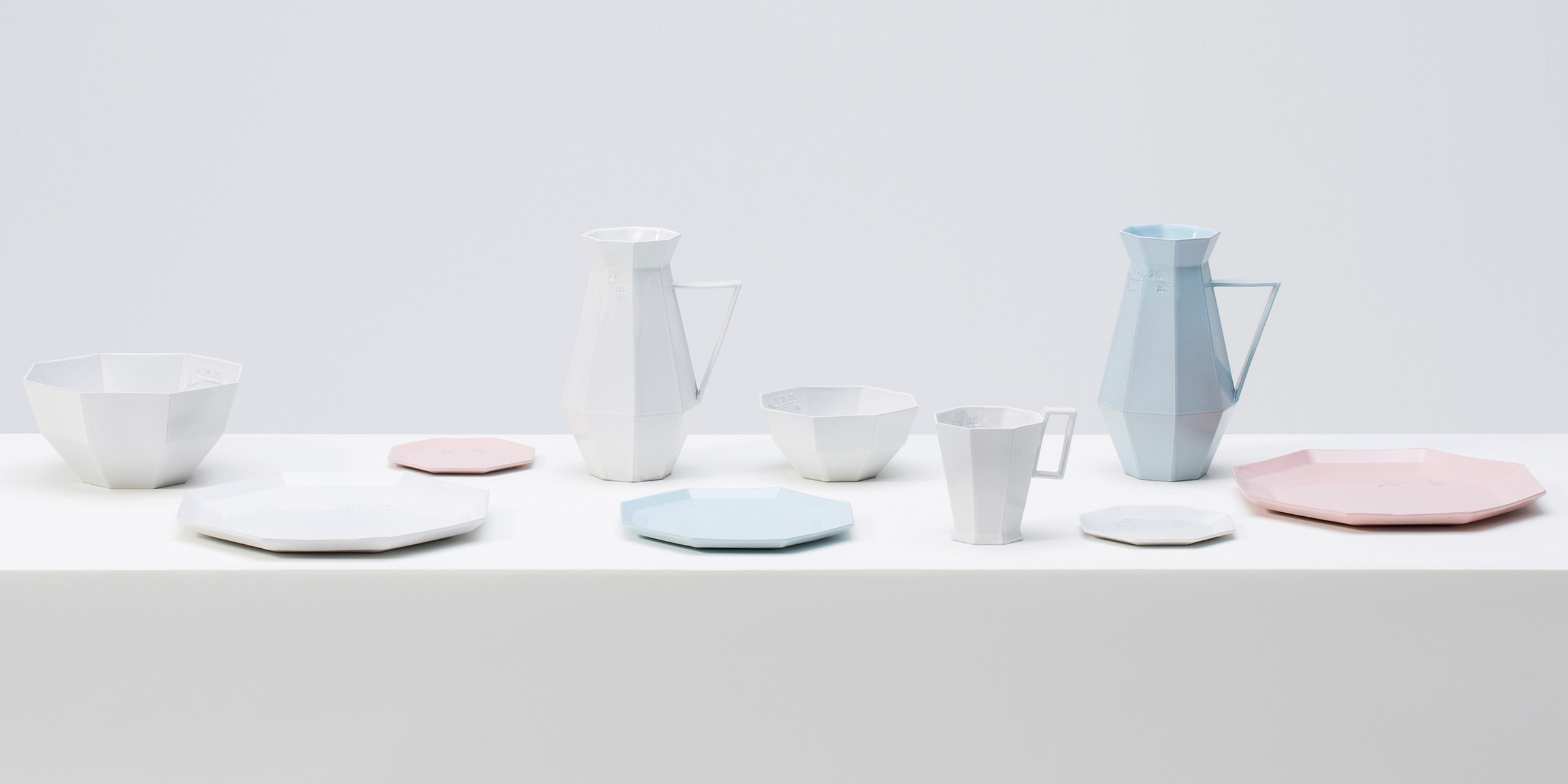 "Each region has a wide array of resources such as tourist spots with natural and historical sites, local specialties, and food from both the land and sea, including 'casual-gourmet' food and local cuisine. But to create a regional brand, a worldview and a background story are necessary in order to integrate these resources," says Sato in discussing the role of design management. In particular, when planning a world and a story, food plays an effective role.
"As a human incentive, food is more than powerful. When people learn there is some delicious food to be found, they tend to be willing to visit even remote places. Therefore, in creating a local brand, food-related content is essential."
Many different regions have their own unique delicious things to eat, but there are not so many cases where such things serve as the actual content of a local brand. Sato goes on to point out that "what is certainly lacking for each locality is not the content itself, but a mechanism to market, distribute, and indeed promote it."
In addition to the attractiveness of the food, the elements to stimulate a diner's appetite include the presentation of the food, the dishes and tableware, and the arrangement of the dining space. For example, by totally designing the presentation of a wide range of foods from Shiga Prefecture using KIKOF ware, tables, chairs, dining mats, candlesticks and candles, as well as the curtains and furnishings decorating the dining space, we can dramatically increase the actual appeal and communication power.
As a result of the appeal of this new attraction of Shiga Prefecture—which is completely different from conventional types—created through the Mother Lake Products Project, the brand value of Shiga Prefecture has been steadily improving. Sato reveals, "In 2016, a certain hotel in Shiga Prefecture decided to use KIKOF for all of its cutlery needs." In a space like a hotel, new possibilities for promoting the Shiga Prefectural brand are opened in a range of scenarios such as accommodation, meals, and weddings.