Regardless of the campus, Ritsumeikan University actively promotes cooperation with local economies and communities using the keyword, food. The activities involved are diverse, ranging from communication with communities, through the introduction of agricultural produce, to joint studies on the establishment and development of sales models for agricultural products and the promotion of local consumption for locally made products. Ritsumeikan University will continue with such research activities and new value creation based on food.
Ritsumame Natto, natto mochi
Keihoku Project, College of Social Sciences
By sourcing local resources in the Keihoku region and proposing ways to utilize them, the Keihoku Project has since 2008 embodied the creation of local economic activities. With the aim of initiating agriculture-commerce-industry cooperation in the Keihoku region, the project has commercialized a new brand of natto (fermented soybeans), called Ritsumame Natto. The project has also seen the development of a Japanese sake that is made from rice produced by the project right from the planting stage, called Ichiyoraifuku.
Recently, the project communicated broadly about natto culture in the Keihoku region, which is considered to be the place of origin of Waratsuto Natto (fermented soybeans covered in straw). In addition, to play a role in the so-called "6th sector industry," the project has focused attention on natto mochi (rice cakes into which fermented soybeans are kneaded) and developed a product that young people can enjoy in the form of a sweet: "Keihoku Somabito no Sato: Natto Mochi," which is available for sale at Woody Keihoku, a rest area in the Keihoku region and in the Yamaguni Sakigake Center. The project plans to mainly work on the "Shoku no Satooya Project," under the themes of "Promoting local consumption of locally made products" and "Food education for university students."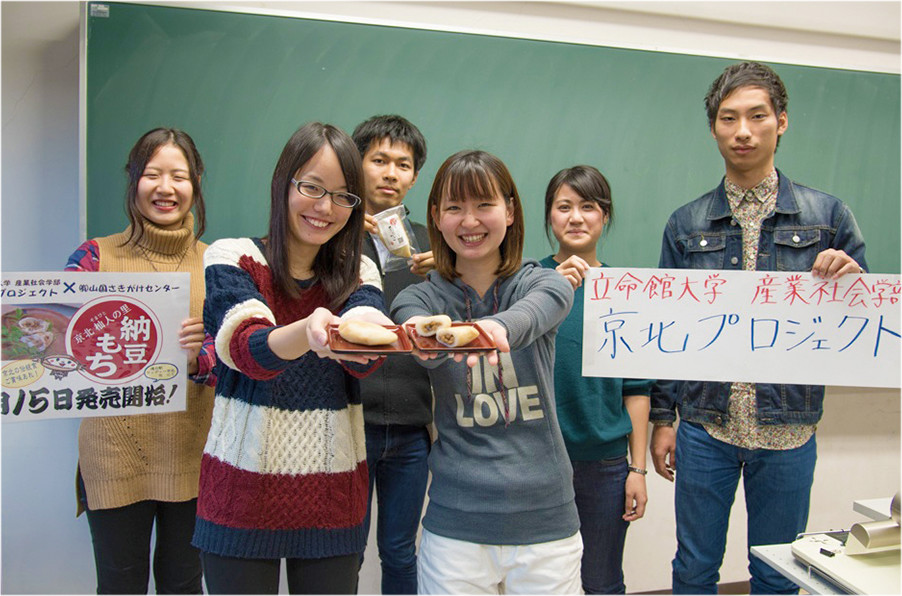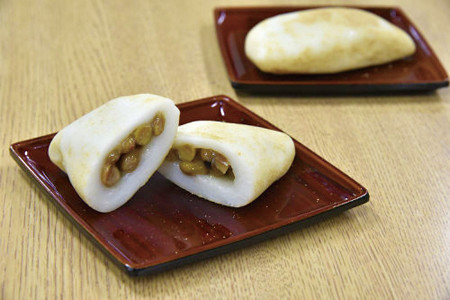 Rits-Farm Project
College of Social Sciences
In this project, which started as a spin-off from the Keihoku Project, students cultivate Kyo-yasai (specifically certified vegetable varieties grown in Kyoto) and fruit at a rental farm for local citizens in the Keihoku region and sell the harvested vegetables and other produce at the "Keihoku Marché"—a market held at the Kinugasa Campus of Ritsumeikan University. The produce is also supplied wholesale to bakeries across the Keihoku region for use as ingredients. This project very much involves activities based on food as well as agriculture—for example, renting a cafe in the city for a day and offering dishes to young citizens using vegetables produced in Keihoku. In the 2016 school year, they visited Akita Prefecture to learn about other activities taking advantage of figs and jointly hosted cooking classes with other organizations of the university.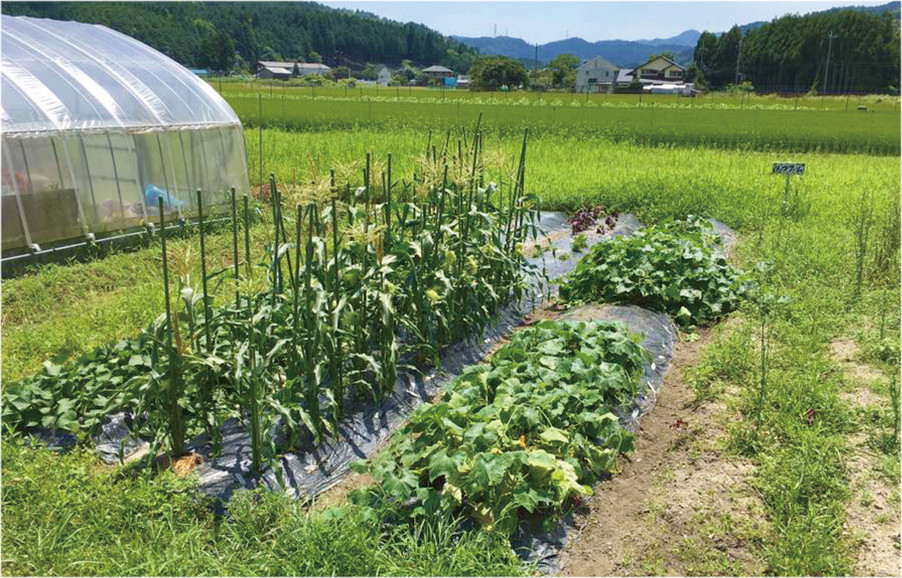 Town revitalization activity in Hiyoshi Town, Nantan City
Ritsuko Kawamura, Professor, College of International Relations
Professor Ritsuko Kawamura's college seminar group is engaged in a town revitalization project aimed at invigorating the region through agricultural production and sales of produce in Hiyoshi Town, Nantan City. Residents of the Yotsuya and Sasae areas of Hiyoshi—where depopulation and aging are serious issues—work alongside Ritsumeikan University students to operate the Asaichi café in Kyoto, where they sell locally harvested vegetables and dishes as well as seasonal offerings that make ample use of produce from Hiyoshi. Through these activities, the seminar group actively works to conserve agricultural environments, encourages further settlement in the area, promotes intercity exchanges, and propagates local information.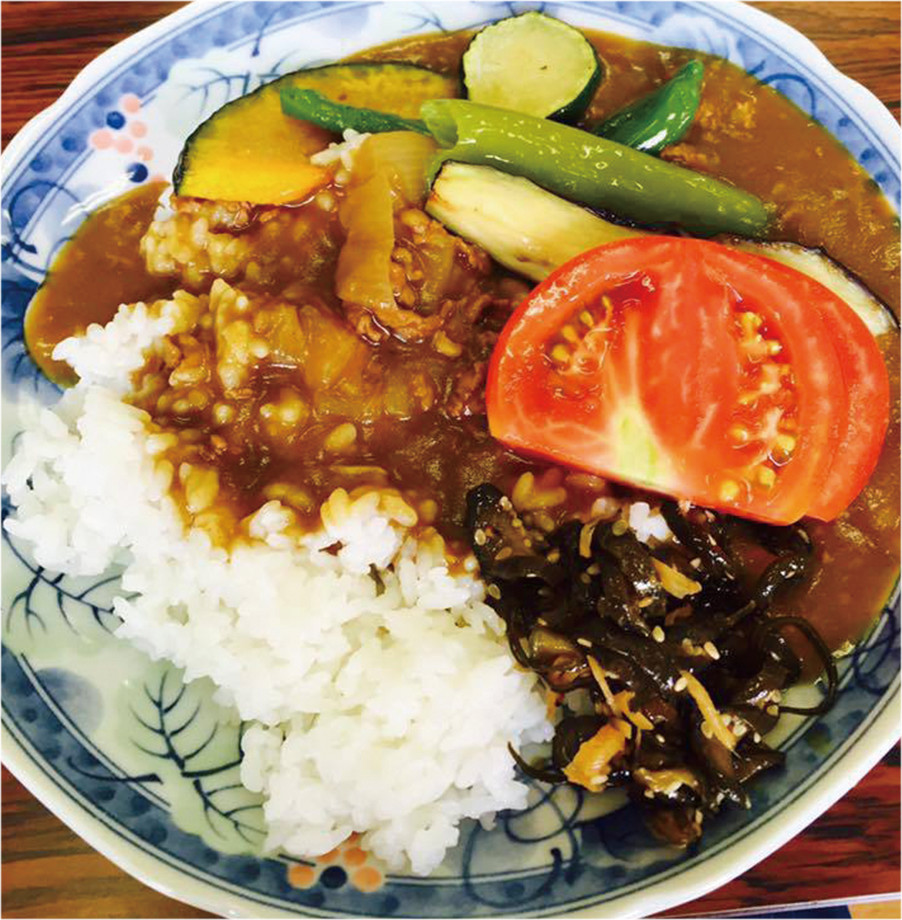 Locally produced!
Shunsai Marché@BKC
Held by the Biwako-Kusatsu Campus and Ritsumeikan Co-op with cooperation from JA Ohmifuji (Moriyama City) and JA Kusatsu, the "Locally produced! Shunsai Marché@BKC" is a regular event at which locally produced vegetables are sold at the campus to students, teachers, and faculty members. This initiative started in 2012 as part of the Research Core forming the Ritsumeikan Global Innovation Research Organization (R-GIRO) research programs with the theme, "New food research cores by 6th sector industrialization in agriculture and fisheries," with "The core of developing a regional core model for 'Slow and local' innovation in Food and Agricultural Industries," a program of the Center of Innovation Science and Technology's Radical Innovation and Entrepreneurship Program (COI STREAM) that was launched by the Ministry of Education, Culture, Sports, Science and Technology. The initiative aims to promote local consumption of locally made products and provide students, teachers and faculty members of Ritsumeikan University with opportunities to purchase local vegetables. This market is held about ten times a year, and through word of mouth, is now well known for the delicious flavors on offer and the quality of the vegetables on sale. It has become such a popular event that people have to wait in line to be served.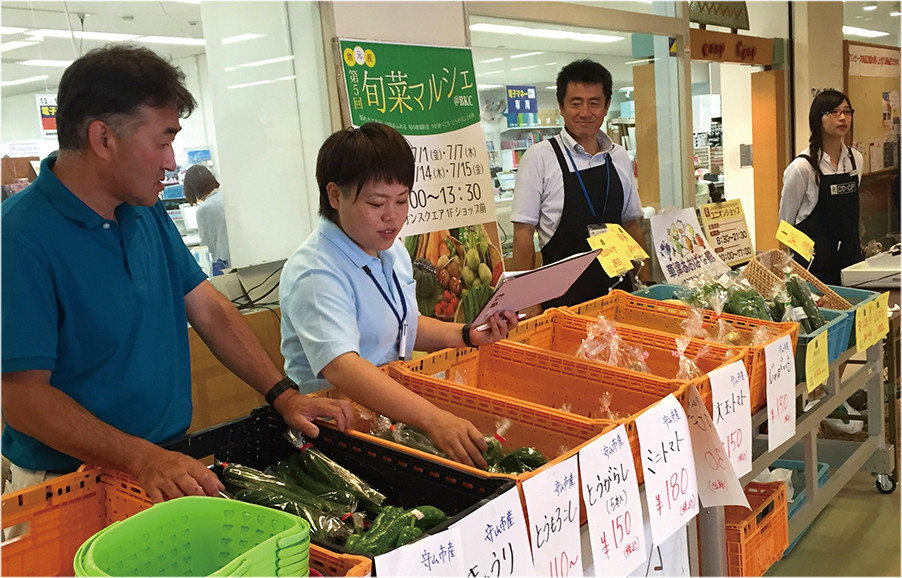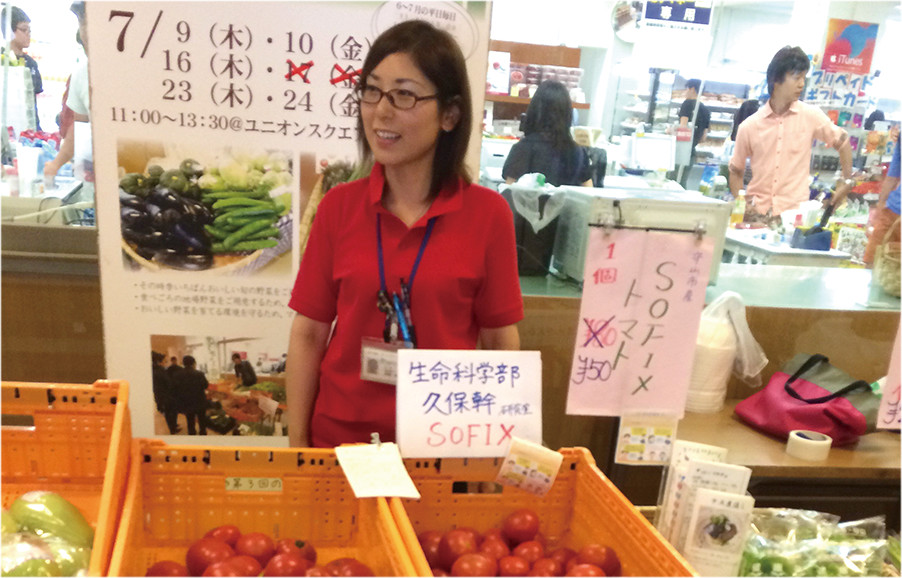 Junmai Daiginjo (super premium pure rice sake),
"Hisshonosake Kachiumamai"
Motoki Kubo, Professor, Department of Biotechnology, College of Life Sciences
Seishu Kachiumamai is a highly refined premium sake manufactured by incorporating the university's knowledge into a 6th sector industrialized product. The product is based on a new concept whereby a scientific grounding is added to agricultural products to create products of high added value, which are then developed into a brand. Rice cultivated using organic horse manure produced by race horses at the Japan Racing Association (JRA)'s Ritto Training Center, in Shiga Prefecture is processed into sake by Konishi Brewing. Professor Kubo, of the College of Life Sciences, applied his technique of soil fertility diagnostics based on microorganisms (SOFIX) to scientifically prove the sake's high quality, safety, and security. Sold both in Japan and overseas, the sake has become very popular and has won a Superior Taste Award (Three Stars) from the International Taste & Quality Institute (iTQi) two years in a row.