STORY #1
Gastronomy as Trailblazers
to the Future of a Region
Miki Yoshizumi, Ph.D.
Professor, College of Gastronomy Management
Utilizing Shiga Prefecture's Rich Food Resources
For Sustainable Regional Development
Lake Biwa, the largest lake in Japan, is located in the center of the Omi Basin in Shiga Prefecture. It is a water source that supports the lives of over 14 million people in the Keihanshin region. It is also one of the world's most ancient lakes that still maintains a unique ecosystem with diverse endemic species. The surrounding areas have developed agriculture and fisheries that take advantage of the bounties of its water, and rich food resources and food culture have been passed down through the generations to this day.
"Having said that, the beauty of the natural environment and the abundance of food resources in the region are not widely known across Japan, not even by those who live on the shore," Miki Yoshizumi, who has been researching ways to utilize local resources and create sustainable communities through the efforts of local residents, points out. She has conducted action research in Japan and abroad to highlight the attractions and resources of the area.
Since 2018, Yoshizumi has been collaborating with Takashima City in western Shiga Prefecture to reevaluate the city's agricultural, forestry, and fishery resources to create new businesses and lead them to the sustainable development of the region. In 2019, together with researchers and students from the College of Gastronomy Management at Ritsumeikan University, she surveyed food resources in the Takashima, Adogawa, Imazu, Kutsuki, Makino, and Shin-Asahi districts of Takashima City. "Through interviews with various individuals involved in the food industry, including farmers, fishermen, food processors, and retailers such as restaurants and supermarkets, we uncovered information about food and reevaluated food resources," she says.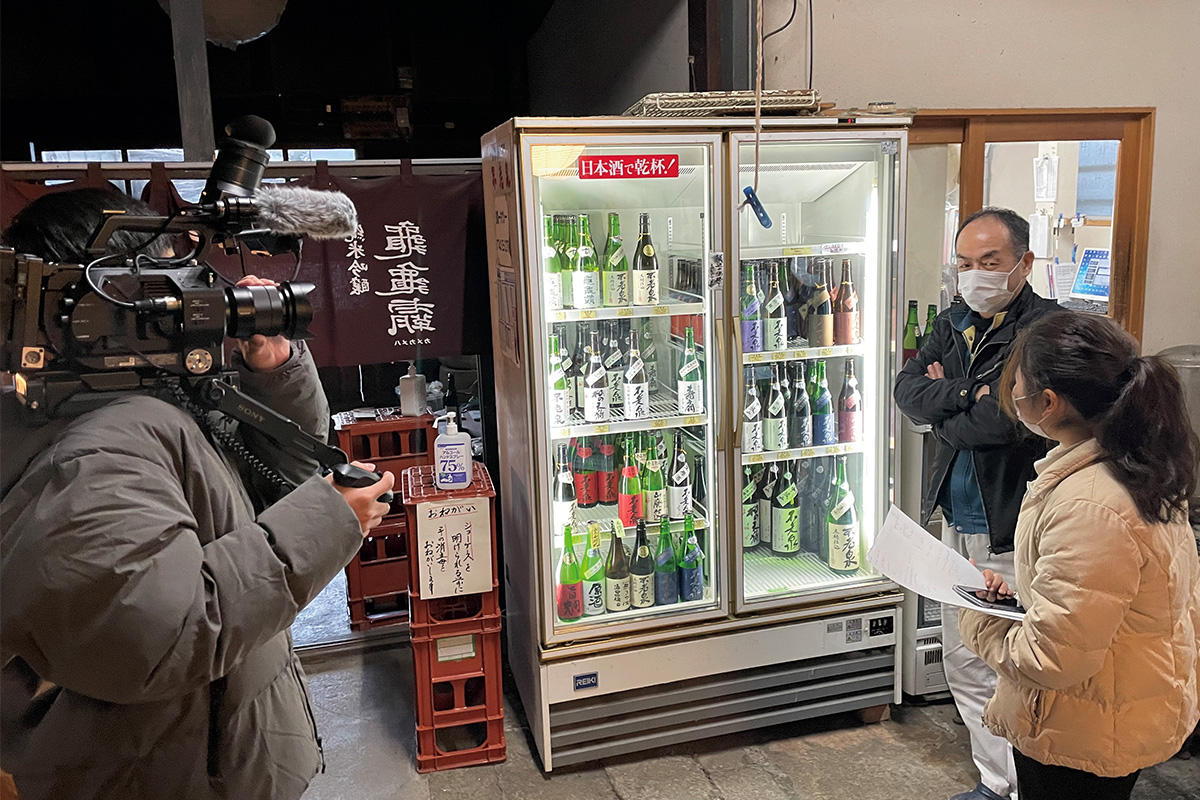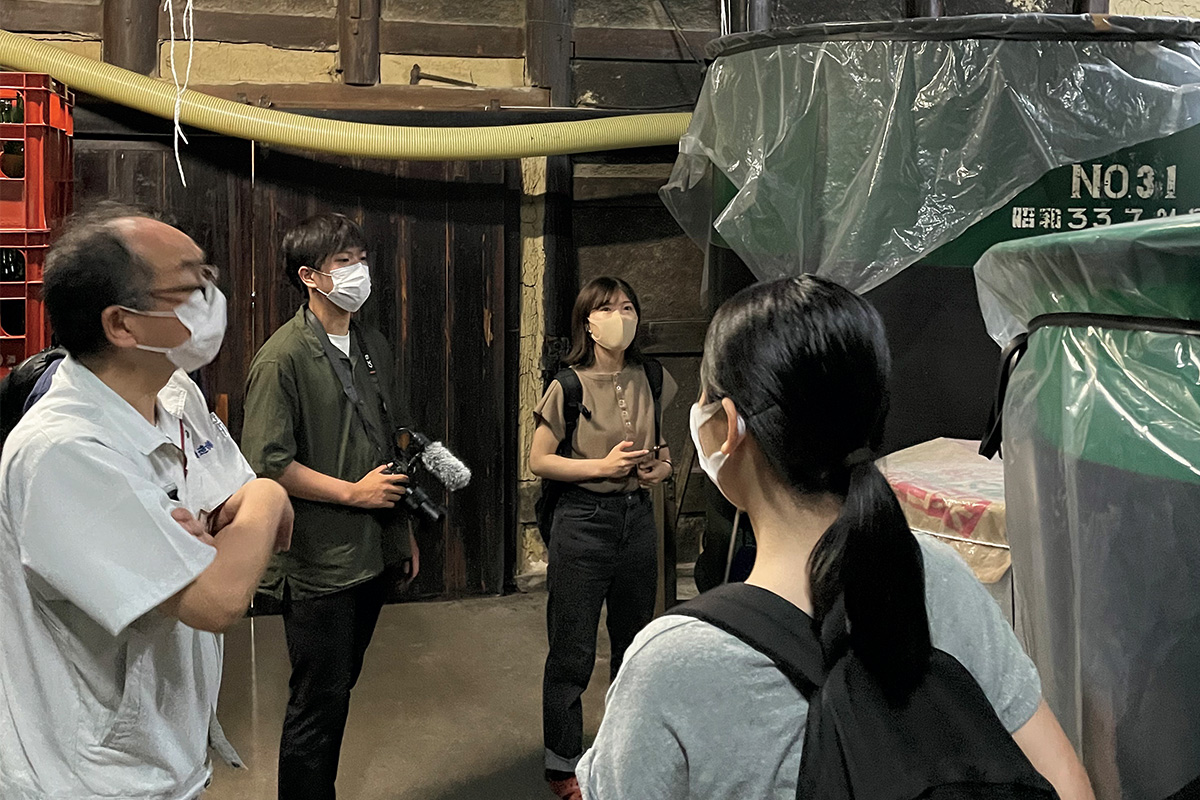 During their food resource survey in the Shin-Asahi district, Yoshizumi and her team focused on the kabata—a local dialect and traditional term which literally translates to riverbank—a system that utilizes abundant water sources. According to literature and materials collected by students under Yoshizumi's guidance, as of 2010, as many as 110 kabatas were functioning in the Harie district of Shin-Asahi Town. "Kabata is a unique system in which groundwater from the Hira Mountains is drawn into private houses and used for daily life. The watering holes built inside and outside the homes (referred to as inner- and outer-kabatas, respectively) are used for a wide range of purposes, such as removing soil from harvested vegetables, cooling vegetables and fruits, and soaking cooking utensils and dishes," she explains.
However, as lifestyles change, kabatas are gradually disappearing. Yoshizumi, however, evaluates this system from a new perspective, stating, "Houses and lifestyles with kabata can serve as models for a sustainable, recycling-oriented society." According to Yoshizumi, "The water temperature in kabata remains constant around 15℃ (59°F) throughout the year. It is cold in the summer and warm in the winter. In the winter, especially when it is freezing outside, the water in the house is kept warm thanks to the kabata, allowing people to work in their kitchens comfortably without needing a water heater. In the past, it was also common for carp to eat leftover food from pots and plates soaked in kabata and for household fields to be fertilized with food waste that was spread and scattered with the kabata water. They lived what we would call a zero-waste lifestyle. There are things we can learn from them."
Yoshizumi and her team are also collecting and reevaluating examples of food industries and resources that utilize kabata. "For example, there is a tofu shop that has been operating for over 130 years in the Harie district, using kabata water to soften the soybeans. Then there is a sake brewery with a history of 160 years that uses spring water for brewing." Yoshizumi explains the relationship between kabata and the food industry, highlighting how the added value of "kabata water" is recognized and how it leads to the creation of food businesses. "However, the lack of recognition for these efforts is one of the reasons for the separation of people and resources in the region. The team realized the importance of increasing awareness and understanding among locals by sharing the survey results with the community," she explains. The results have been provided to Takashima City and used in local food industry policies.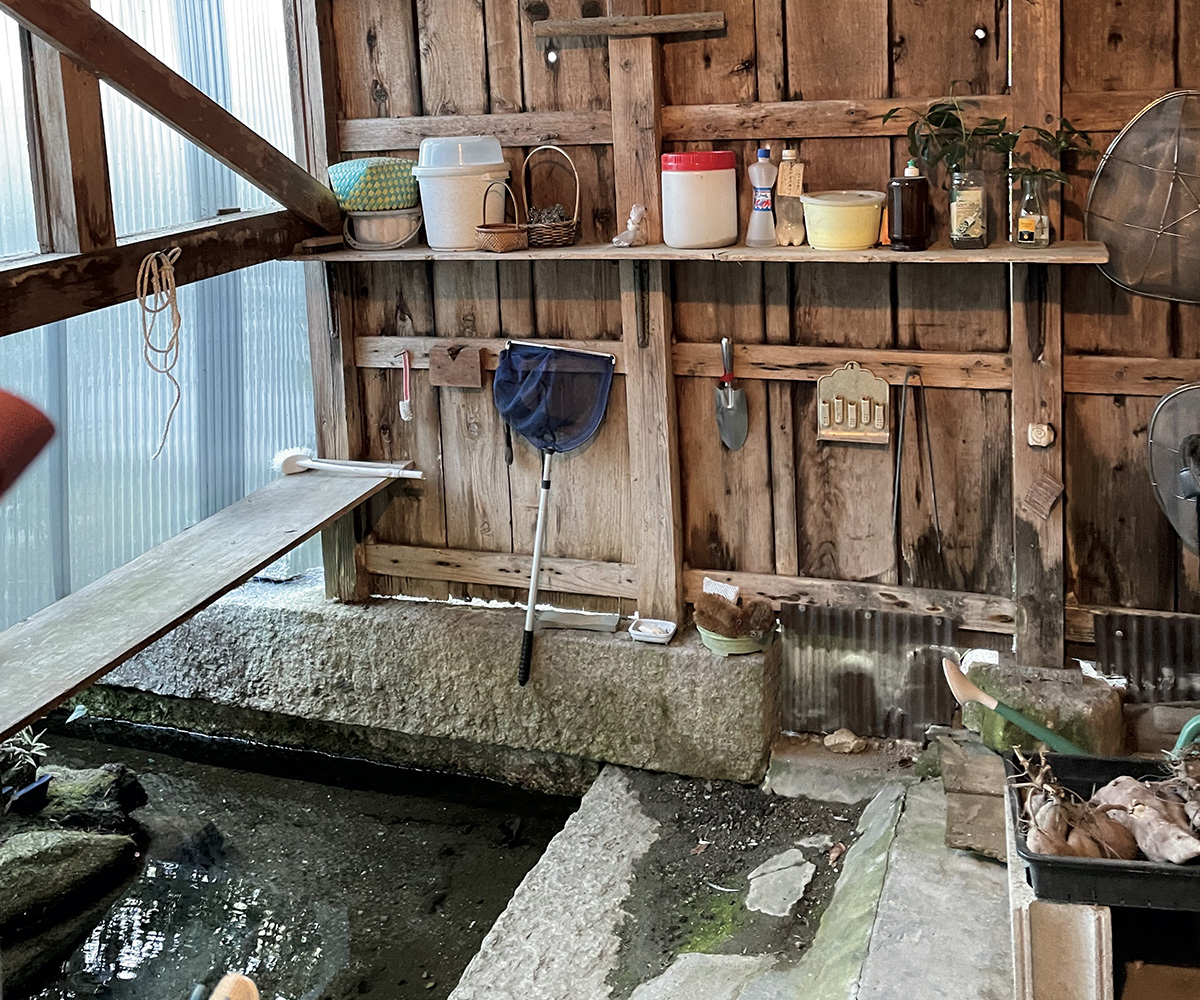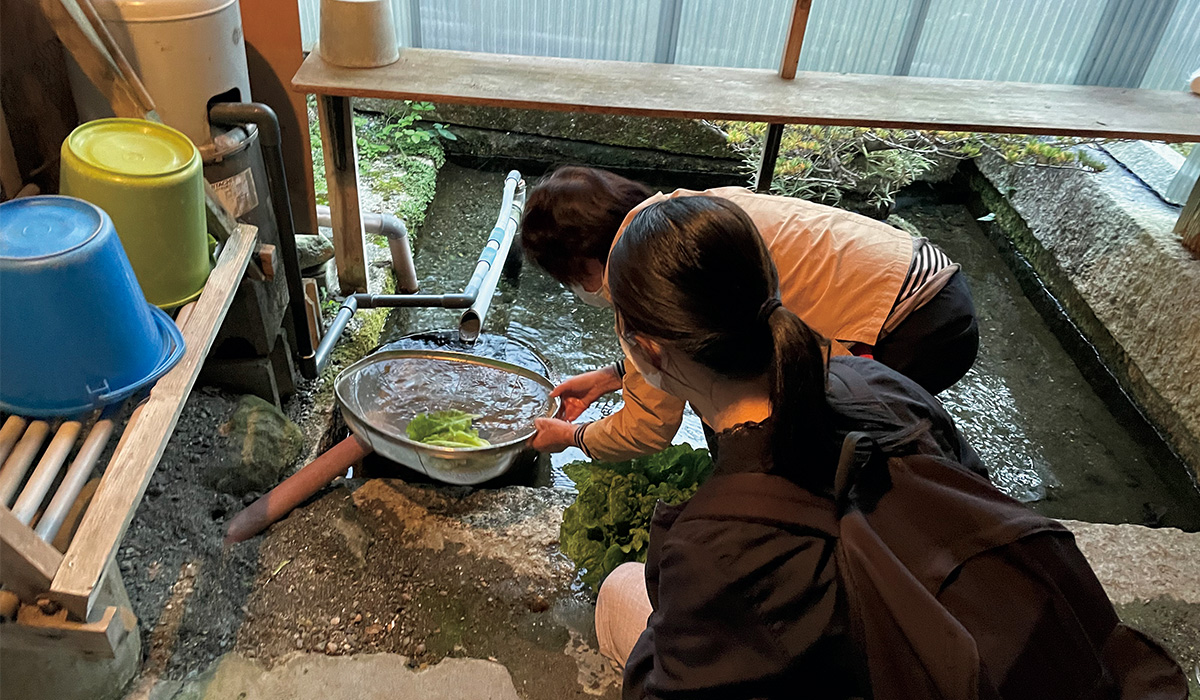 Yoshizumi and her team also conducted a detailed survey of freshwater fish caught in Lake Biwa. The survey was prompted by the declining demand for freshwater fish, as the habit of eating freshwater fish, especially among younger generations, is disappearing from the culture. "To find mechanisms and methods to pass on to the next generation the rich food culture surrounding freshwater fish, we want to explore new possibilities for freshwater fish," says Yoshizumi. The team investigated the traditional fishing and freshwater fish food culture of Lake Biwa, as well as the sales and consumption trends of various types of freshwater fish. They collected examples of seafood processing, distributing, and food service companies working on increasing freshwater fish consumption. A long-established Funazushi* shop, which has been in business for over 230 years, has developed "pasta using Funazushi" and proposed modern ways to eat it as an innovative initiative. Currently, the scope of the survey has been expanded to cover the entire Shiga Prefecture. In addition to understanding the current state of freshwater fish as foodstuff, the team is exploring the possibility of expanding the food culture of freshwater fish consumption by developing new recipes and proposing them to restaurants.
* Funazushi is a local delicacy of Shiga Prefecture. It is often stated as the root dish of all sushi. It is made from lacto-fermented crucian carp from Lake Biwa.
Yoshizumi's interests have also extended to collaboration with the tourism industry and human resource development. In collaboration with the Takashima City Tourism Association, she organized an educational trip to Takashima City to learn about the SDGs and launched an educational tourism project. "We are also researching to develop environmental learning programs to help cultivate SDG and environmental human resources. By working with the local government, farmers, fishermen, businesses, and residents, we aim to create a system that not only provides a place for students to learn in the community but also contributes to the community through education," contemplates Yoshizumi.