The three promising Sakura Scholars visited Ritsumeikan University's Kimugasa Campus to attend "Pre Entrance Ritsumeikan Day" on 16 December 2019.
The event was held for students who have been admitted to the program through the 2019 Japanese-based Enrollment Admission.
In the morning session, the students were able to learn about studies at the College of International Relations, including its academic history and features from the briefing by Prof. Ryoji Nakagawa, Associate Dean for Academic Affairs.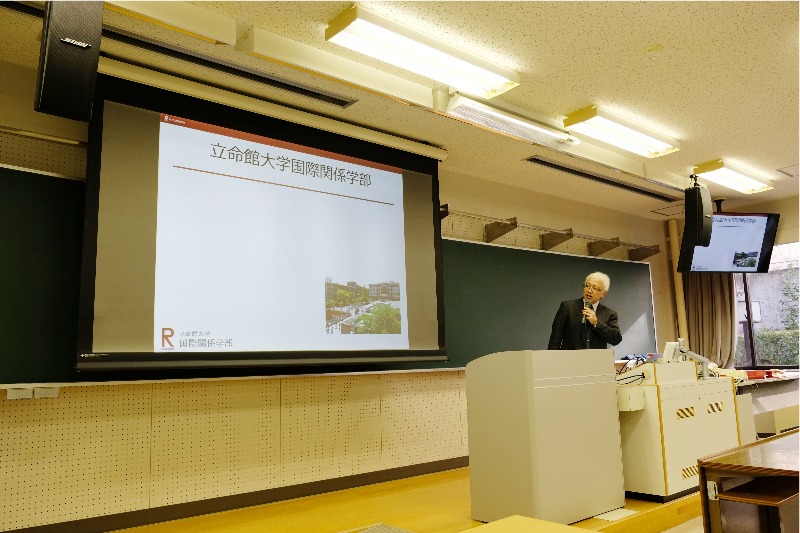 In the afternoon session, Prof. Hiroaki Ataka, Associate Dean for Joint Degree Program, had a presentation on the JDP curriculum and 4-year study plan. Prof. Yoshiko Ikeda, JDP's English coordinator, joined the following academic advising session for how to improve English before admission.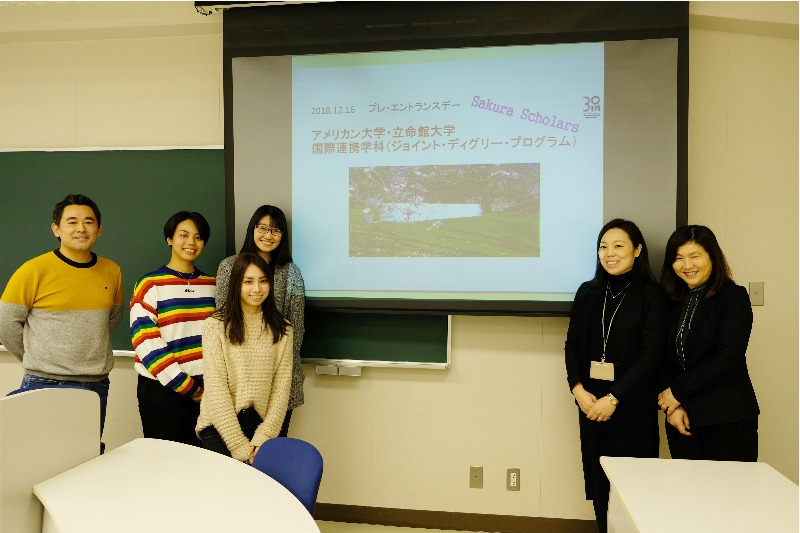 Finally, one of the first Sakura Scholars introduced the life at RU and what is good about JDP, providing advice on how to study in a diverse learning environment. The participating students looked very excited about their future academic life in JDP.
We look forward to meeting them in April 2019 !