An advisor at American University (AU) who visited Ritsumeikan University (RU) held a meeting with advisors at RU.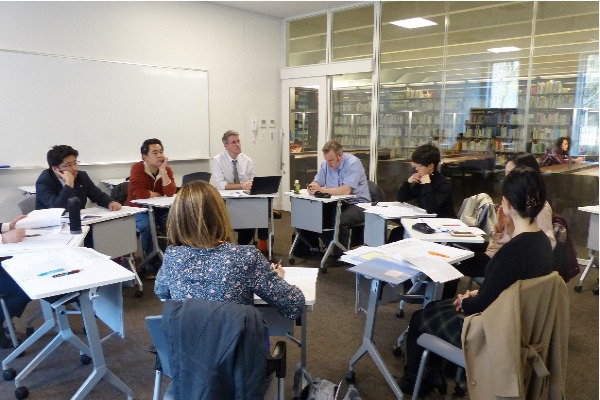 JDP students are assigned one academic advisor both at AU and RU so that they can pursue the degree in a coherent manner throughout their 4 years.

RU Home Students and AU Home Students will start their studies at AU and RU respectively in the Fall semester of their second year.

AU and RU academic advisors held a meeting to exchange information on the AU and RU Home Students in order to help the students begin their studies smoothly at their host institutions.

After the meeting, the AU academic advisor had a one-hour meeting with each of the RU Home Students who will start their studies at AU in September.

The advisor helped the students understand the course registration system at AU and select appropriate courses.

The students seemed excited to already start preparation for their studies in the Fall at AU, while they just finished selection of the Spring courses at RU.
The academic advising system embodies the uniqueness of the program to support students to transition between the two universities and to progress under a systematic curriculum.