Dr. Amitav Acharya, Distinguished Professor, School of International Service, American University made a special lecture at the College of International Relations.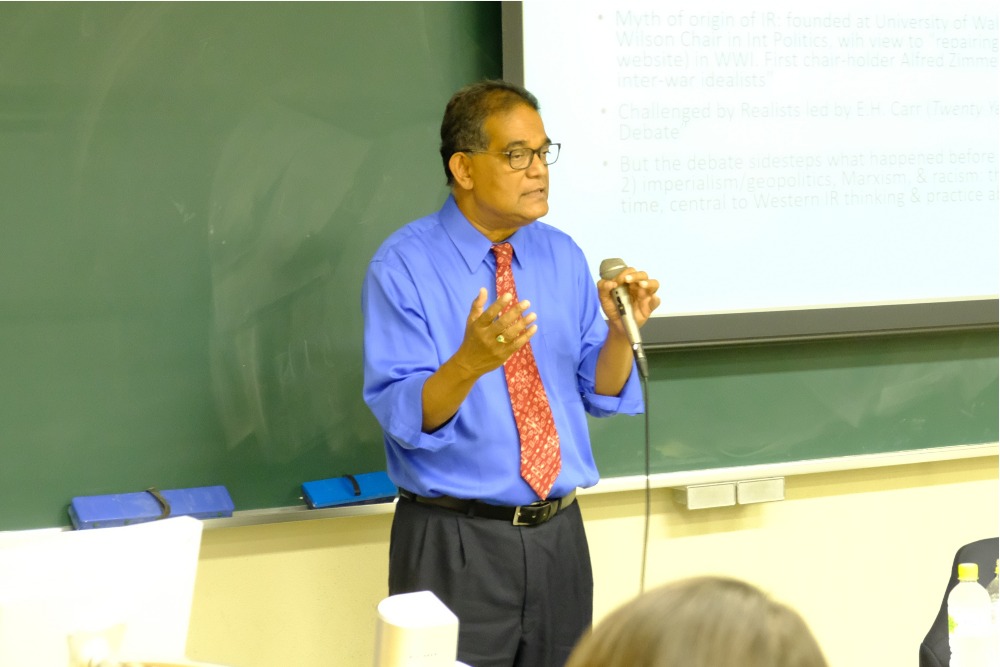 Based on his recent publication, "The Making of Global International Relations: Origins and Evolution of IR at Its Centenary", Dr. Acharya presented the idea of Global International Relations (IR) to the students taking the Introductory Seminar class, including the first-year Sakura Scholars.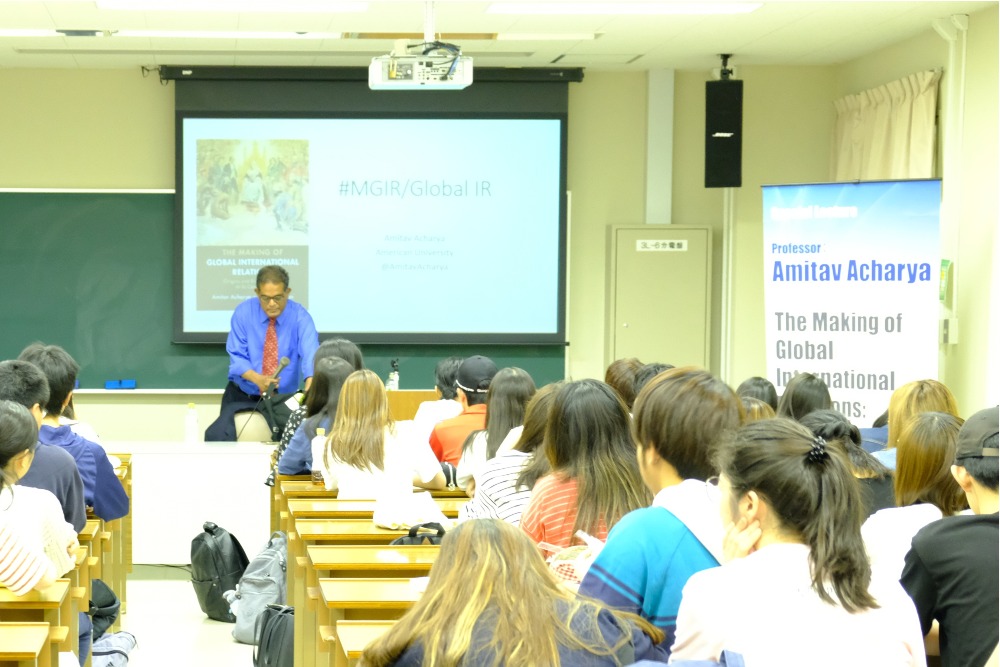 During the lecture, he introduced that traditional IR theories remain dominated by the perspectives of Western Europe and neglect the views from and experiences in non-Western countries.

He argued that these countries have been active contributors to international order in their own right, introducing IR thinking throughout history in non-Western regions, such as India, China and Islam.
It was stressed that Global IR does not reject existing theories of IR, but seeks to accommodate them, being grounded in the perspectives and practices of both Western and non-Western societies.
It was such a privilege for the students to hear a firsthand lecture and ask questions from the world-famous professor.
We hope this will be a first step for the students to learn a truly global thinking that makes their knowledge richer and broader.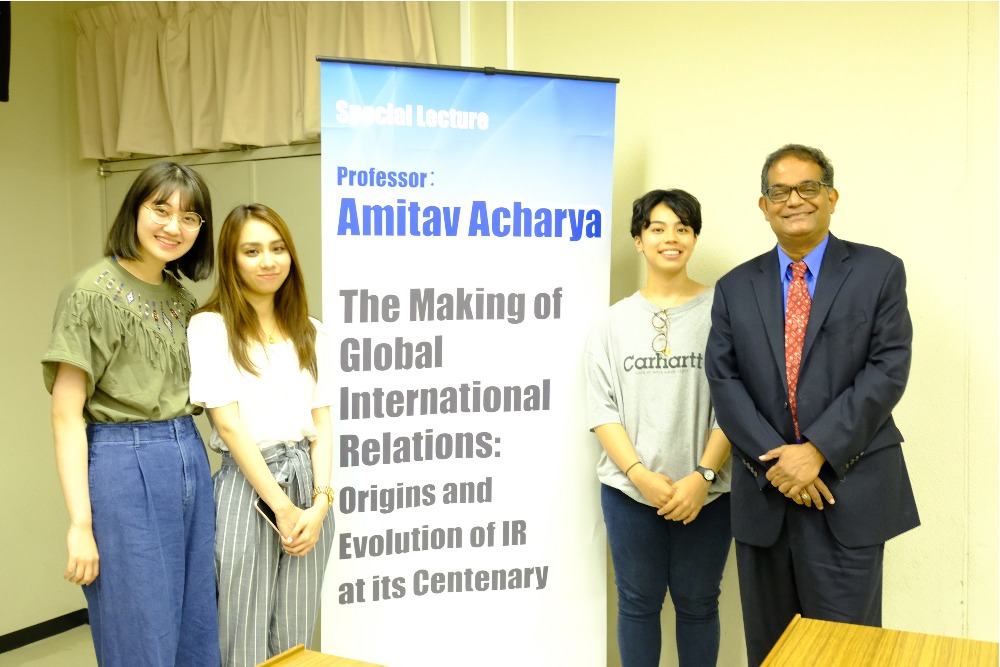 The first year Sakura Scholars were pleased to meet with Dr. Acharya. After the lecture, He tweeted about the great questions from the students.

Dr. Amitav Acharya is also a Visiting Professor, College of International Relations, Ritsumeikan University and a former Chairperson of the board, International Studies Association. For more information, see
his website
.