Ritsumeikan University hosted the Academic Advising Symposium on the theme of "It is all for Student Success -Building Partnerships in the Global Community and Advancing the Standard of Academic Advising- on 10 November 2019.
During the symposium, faculties both from Japan and overseas shared findings and experiences on their academic advising systems.
A JDP faculty spoke about the program's uniqueness that AU and RU academic advisors support students in a coherent manner throughout the 4 years of study in Japan and the US, which goes beyond other international programs.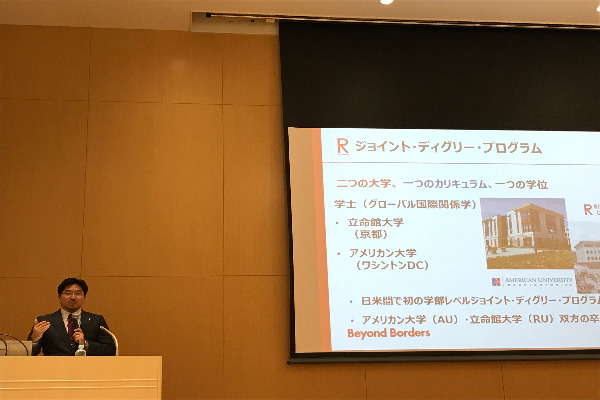 We are committed to further developing our academic advising system in collaboration with AU and to providing better support to students.