The IR College offers the "Professional Workshop" course designed to help students identify their career interests and examine various options to be pursued after graduation. It invites distinguished guest speakers from various fields of expertise.
On 26 June 2020, H.E. Masafumi Ishii, Ambassador Extraordinary and Plenipotentiary of Japan to the Republic of Indonesia was invited to speak about his career as a diplomat.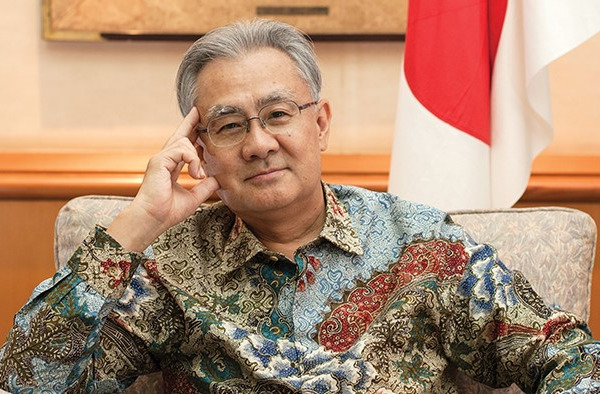 The discussion was held online and with global participation of many Indonesian students, as well as Japanese, Chinese, Korean, Indian and Thai students. It was a great opportunity for students who wish to work for foreign service to hear his firsthand experiences in diplomacy.
Ambassador Ishii joined Ministry of Foreign Affairs of Japan in 1980. After having been assigned to Head of Political Section in Embassy of Japan both in the US and the UK, he assumed in Tokyo such posts as Deputy Director-General/Deputy Assistant Minister (Ambassador), Foreign Policy Bureau, Director-General for Global Issues, and Director-General, International Legal Affairs Bureau. He served as Ambassador of Japan to the Kingdom of Belgium and Head of the Mission of Japan to North Atlantic Treaty Organization (NATO) for two and a half years. He has been posted in Indonesia since April 2017. With the aim to deepen friendship among young people in Japan and Indonesia, he regularly posts snaps of Indonesian local cuisines and his diplomatic activities on
his Instagram page
, having an army of more than 140,000 followers.
During the class, students asked a variety of questions and Ambassador Ishii carefully listened to and answered them. Some of their questions are on qualities required for every diplomat, the power of social media in the field of diplomacy, and career experience that a student should have before working for a foreign service office.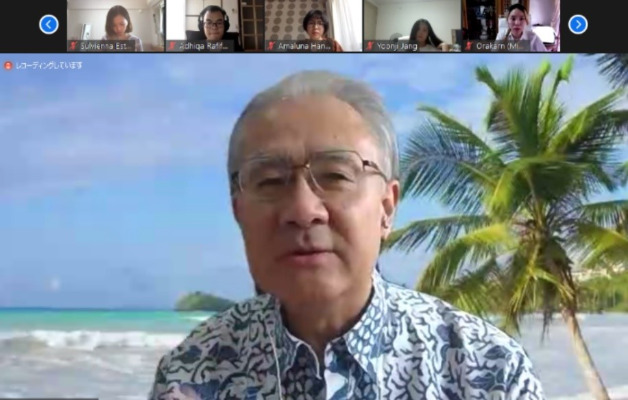 After being asked "what are credentials for being a good diplomat?", Ambassador Ishii stressed that you need to be flexible to a new environment. He added that curiosity can help you to be open-minded. In terms of being a good negotiator, "Negotiations cannot be a zero-sum game, with one side winning and the other side losing", he explained. His answers are universal enough to be deployed in every career field.
One student questioned, "Do you have any memorable moments or important lessons that made you the diplomat you are today?". Ambassador Ishii mentioned a culture shock he experienced when he met people on business in a Middle Eastern country, which made him learn that diplomats should always be mindful of background and implications for behavioral differences. One of the memorable moments happened when he was sent overseas to help collect industrial debris illegally exported from Japan, and his work was appreciated by local people. "Then I realized, helping people is paramount, and being thanked for your service is most rewarding." He reflected.
In conclusion, he introduced to the students three things to do during their college days. The first is learning world history. This will help understand historical background for a country and build a relationship in a new culture. The second is learning how to communicate logically. You will be trusted if you grab hold of solid principles and keep consistency in communication. The third and final, is making friends. Good friends make life richer, no matter if there are only a few.
During the discussion, Ambassador Ishii repeated, "Try to be charming, as charms help you in life." He is a textbook example of this significant word and makes each and every encounter precious. The students learnt from his experiences very important lessons that go beyond and above career studies.