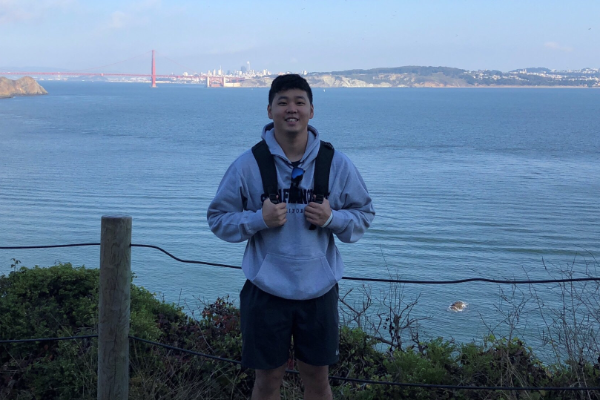 Brencis Kim, one of the first RU Home Students currently studying at AU, was awarded the Saionji Memorial Scholarship in recognition of his outstanding academic achievements at RU.
He has been appointed as the JDP PR Ambassador to report real life experience at AU.
During his winter break, he returned to Japan and participated in the award ceremony on 17 December 2019.
Here he talks about his experiences at AU.
-Internship in the DC
Brencis brought some good news when he revisited RU: He has gotten an internship opportunity at
the Peace Corps
, a United States governmental agency.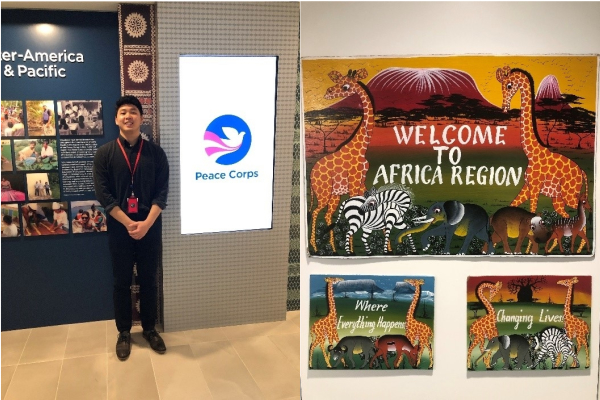 "I was lucky enough to get an internship opportunity with the Peace Corps. It has been an honor for me and worth all my efforts." he notes.
"I went to all the career fairs and gave away my resumes to most of the companies that were there. Then the Peace Corps contacted me. I didn't expect it! It was a long and complicated process, with a lot of paperwork. It took about 3 months to be fully accepted."
He adds: "It really helped me out as a student, experiencing strict working deadlines before an actual job-hunting process."
Unfortunately, non-American students or international students may not be able to do governmental internships, however, he says there are many internship opportunities in DC that non-American or international students can get.
"I know a few friends who are international students and got internships in DC. My personal opinion is, in order for international students to get internship opportunities, they need to show off something special."
Then, he adds being in the JDP would be a good advantage in getting internships.
"JDP students learn about Japan's perspectives over the world at RU. At AU, they can experience hot issues on world politics in DC. I think companies might see potential in us," he says.
-Life at AU
After finishing his first semester at AU, he is a little worried about upper level courses coming up in the next semester, but he said that he will continue to work hard.
"Both colleges (AU and RU) are definitely challenging, but it will help us in the future if we successfully complete the courses."
Activity-wise, he is really active in his student organizations and in sport clubs. He is on the e-board for the Korean Student Association (KSA) and participated in the 3 v 3 basketball league.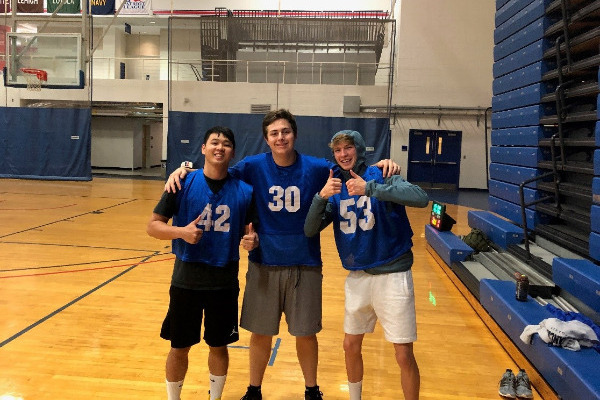 As a big fan of sports, he also tries to go and watch games of big-time sporting teams in the US.
He mentions DC is very busy and something is happening everyday there.
"AU also provides a lot of social events on campus. And you don't necessarily need to be good in English to join these events. There is a big international community to support you."
As a scholarship student and the PR ambassador, he has been trying to lead by example.
"Not only the academic part of life is important, but also social life and experience outside of the academic world is important. I helped all my peers and friends to go out of their comfort zone and interact socially. I will continue to influence my peers in a positive way and help them if they need it."
Being asked about how AU students are, he says it's very easy to interact with them.
"America is very open and mixing. You can go up to people and talk to them very easily. Conversations are easier if you have the same interests. JDP students see each other a lot, but I also recommend hang out with other AU students. I have some friends who are not JDP students."
-Message for future JDP students
In conclusion, he sends a message to future JDP students.
"I always say this: Don't always focus on studying and getting good grades. Life has more meaning than studying and grades. You have to go out and feel the world, experience it with your own hands in order to grow. Live your own life and write your own narrative. You are the author of your life. I would recommend everyone to go out, have fun and experience. In the end, experience is what you remember and have."
And Brencis laughingly adds: "But most importantly have balance in your life so that you don't get kicked out of school."