On December 16, the JDP organized a pre-enrollment program for the RU Home Students fourth cohort who will enroll for the 2021-2022 year.
This online event allowed five new Sakura Scholars to learn more about the JDP community and experience a short lecture in English.
At the beginning, Associate Dean Scott Koga-Browes presented the outline of the program. His topics covered how the curriculum works, what American University is like and how other sophomore and junior JDP students are spending life on both campuses.
Program Coordinator Ana Mosneaga then gave a short English lecture on the theme of "Why Global International Relations Matter?". The students watched writer Pico Iyer's TED talks video, "Where is home?" released in 2013 to share their thoughts.
During the lecture, the students learnt that ideas such as home and nationality have been broadened beyond their traditional concepts as more and more people worldwide are living in countries not considered their own. They also gained new insights pertaining to the fact that a culture is the filter through which we perceive the world we live in. They will work on an assignment by writing a short essay on to what extent culture influences international relations before their arrival on campus.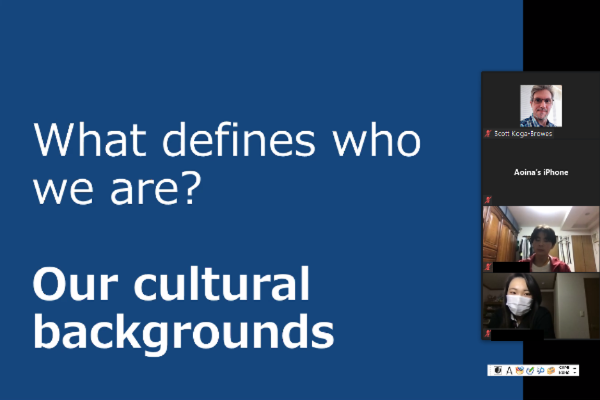 The event was concluded by providing important administrative information assisting them in making a smooth transition to the JDP.
The students were offered a chance to get to know each other for the first time. It was revealed that they have a common desire to gain global perspectives through studying at an overseas university. We look forward to welcoming them to our campus in April next year!