The College of International Relations is delighted to welcome students in the RU fourth cohort to the Joint Degree Program!
New Student Orientation and Welcome Week took place before the first day of spring semester classes, while keeping every student distanced and safe. It was intended to offer many learning and social networking opportunities for all students new to the College.
JDP faculties and staff members warmly welcomed the students in the fourth cohort during the academic guidance session on March 31. The session tried to give the students the best possible start in the program, and was filled with important information regarding the academic life in the JDP, on-campus resources and registration for spring classes.
On April 1, the students were introduced to academic advisors and staff members of American University for the first time during a virtual session. The students also learnt about creating and logging in the AU student portal, as well as what resources are available online and how to take advantage of them.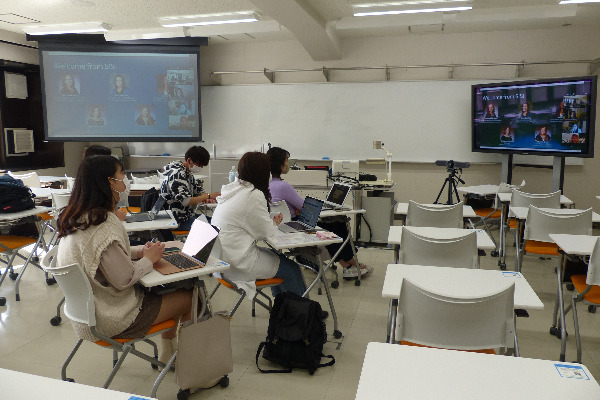 A peer advising program was held on April 3, and upperclass students helped incoming freshmen ease the transition into the College. It was a great opportunity for the new JDP students to be connected to second-year JDP students who offered helpful tips and ways to get ahead in the program.
On April 5, the students met with their assigned academic advisor who will partner with them during their studies at RU. The advisors assisted the students with scheduling spring classes, as well as setting their academic goals at the first individual advising session.
These meaningful activities have alleviated potential anxiety and made the students feel connected and welcomed here in the JDP community. We hope that our Orientation was a good way for the students to kick off their collegiate journey!