Advisors in American University (AU) provided academic advising to the students in the RU third cohort, who will begin their studies at AU this fall.
This online advising was conducted in a group setting and two AU academic advisors provided information on course registration for the 2021 fall semester.
Fall registration begins in April at AU. Firstly, the advisors introduced the courses to be taken for the first semester at AU, and then showed how to register a course by walking the students through the registration page on the student portal site.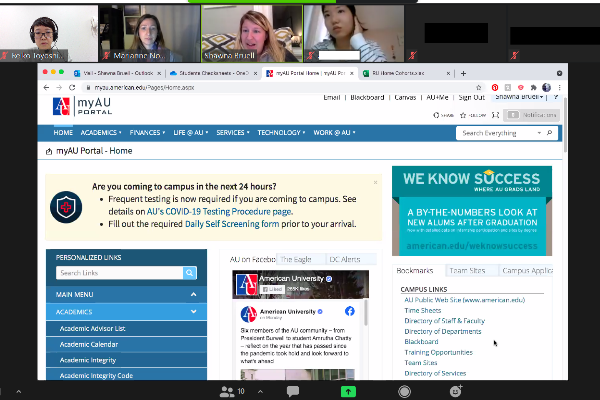 AU's course registration systems and expected credit loads for a semester are different from RU. Students will need to take courses in a wide range of disciplines drawn from social sciences, humanities, natural sciences, and mathematics or statistics. The RU students were very keen on learning AU's academic systems.
After this group meeting, the AU advisors are going to offer one-on-one guidance to each student.