We organized a library tour for AU Sakura Scholars beginning their studies at RU in the Fall 2021 semester.
Our tour began with a visit to the Shugakukan Research Library. This library mainly stores the collections of research books in the social science field and foreign languages and provides digitalized reference services.
While graduate students and researchers are the primary users of the library, undergraduates are also allowed to access it.
Next, the students joined a walk-in tour guided by a student librarian at the Hirai Kaichiro Memorial Library. Established in 1 April 2016 as the centerpiece of Ritsumeikan's learning community, this is one of the biggest libraries in Japan, storing the collections of about one million books and other learning resources.
The librarian walked the students through the reference desk and the learning space called PIARA (the Peer Learning Room) on the first floor. PIARA provides a space for writing tutorials, where our student tutors offer academic writing assistance one-on-one.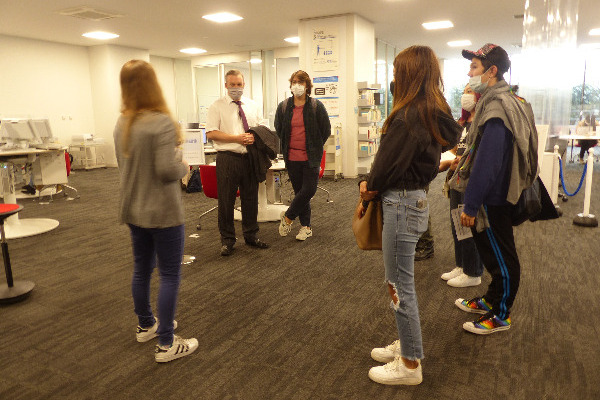 Then they visited the 2nd and 3rd floors, housing the Social Science and Humanities collections respectively. The tour ended in the basement, where paperbacks, journals and other reading materials are stored.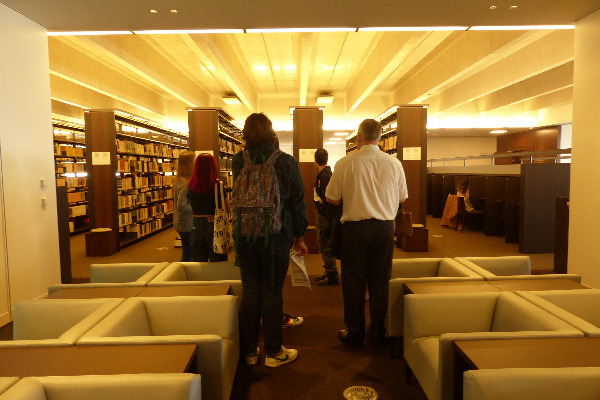 The students learnt the basics of how to use the facilities and a variety of learning resources. We hope that they will make the most of our libraries to enrich their learning experience at RU.