Dorothy Condon (AU Home)
Growing as a Person in the Country I Love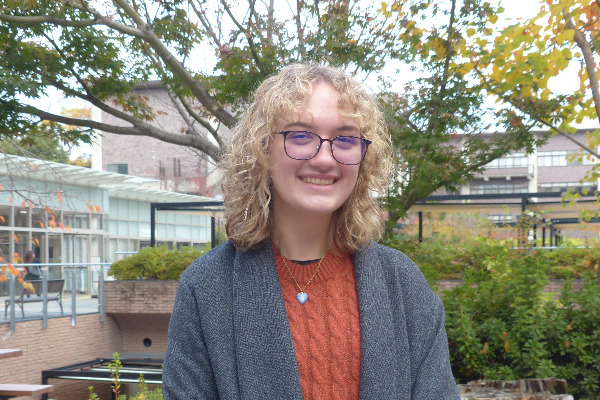 Dorothy Condon is one of the Sakura Scholars in the American University (AU) second cohort. Dorothy encountered delays in starting her studies in Japan due to the pandemic. In this interview, she shares how she overcame this difficulty and is making the most of her life in Japan. Interviewed by Dr. Ana Mosneaga, JDP Program Coordinator.

Q. Why did you choose JDP for your undergraduate studies?

A. It kind of came out of happenstance. I Initially applied to American University during the Early Decision period without the intention of studying at the Joint Degree Program (JDP). I toured a number of schools in Washington D.C. but felt like they were too downtown or less accessible. When I went to the AU campus, I thought, "I'd love to stay here!"

After I got a placement at AU, the admission staff recommended I join the JDP. This program looked more interesting than any of the programs at AU, so I decided to apply to the JDP. I was very happy to be accepted to the program.
Q. You had to first start your studies at RU online, due to COVID-19 restrictions. Could you please tell us how you coped with the situation during that time? How did you keep your motivation?

A. It was a challenge to continue online studies through Ritsumeikan University after spending almost 2 years learning remotely at AU. The hardest thing was that I needed to attend the classes on a totally flipped schedule. As my online learning was being prolonged, I started to feel "Am I really studying for a joint degree?".

To keep up my motivation for the JDP, I often looked at photos of Japan and the JDP Instagram. This helped me think that I would be in Japan eventually. Looking on the bright side is very important. Learning online at home gave me more time to spend with my family. It also helped me to focus and remember more about what was taught during the classes.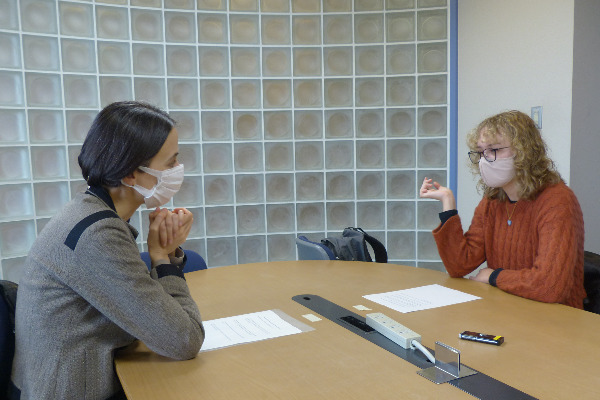 Q. What has been the most rewarding thing about your JDP experience so far and why? On the other hand, are there things that you would change about the JDP?
A. When I finally arrived in Kyoto in April 2022, cherry blossoms were in full bloom. I walked to the city center for an hour and saw many cherry trees flowering and showering the city, which was so formidable. I came to realize that I was really starting my journey in Japan. That was one of my first rewarding moments.

During the summer, I travelled to the southern parts of Japan for three weeks. It was an unforgettable experience. I previously took courses teaching modern Japanese history and Japanese culture. There was a very good connection between what I saw during my travel and the lessons I learnt in the classroom. This helped me deepen my understanding of the country beyond a conceptual level.

I went to Nagasaki on the day of the Hiroshima atomic bombing anniversary, and the Prefectural Peace Memorial Museum in Okinawa, where I was compelled to confront my "Americaness". A mixture of feelings arose inside of me, even anger. I believe that, as an American, it's so important to go to these places and understand what happened there. I want to take as much as I can in Japan.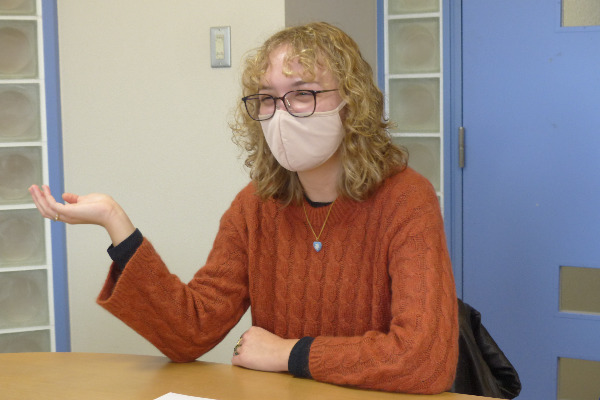 Q. Could you tell us about your capstone project? Why did you decide to address that topic?
A. I'm going to do my capstone related to cybersecurity. I did my scholarship essay on this theme and thought it would be interesting to dig deeper into it. Before I came to Japan, I had witnessed hacking attacks in the local community where I lived that also affected my family members. There have also been security issues in the US mid-term elections and it takes a long time to count ballots. I was a poll worker in the 2020 US presidential elections and came to know that election security was always related to cybersecurity. All these experiences made me realize the importance of better understanding cybersecurity issues.

My understanding is that cybersecurity is part of human security. When talking about human security, I've seen that it tends to be discussed primarily as a matter of physical security. Nowadays, however, human security is also inextricably linked to one's identity, and having one's personal information constantly exposed to the internet presents different risks. This is why I want to focus on human security implications of cybersecurity. I am still in the process of elaborating my project's focus, and I'm doing a lot of research to find more relevant resources.

Q. What would you like to do after your graduation? Do you have specific plans or goals that you would like to pursue?
Immediately after graduation, I will need to do the service requirements for my scholarship, which will be a one-year duty for a U.S. Federal Department relating to national security. There will be an obvious opportunity to apply what I would learn from my capstone project, which is really nice. In the future, I am interested in pursuing a career in the United Nations or NGOs.

What I heard from my career advisor is that having professional experiences before going to graduate school would be beneficial. It would be nice if I could come back to Japan for my graduate studies because I love this county and don't want to leave!