Continuous Efforts to Study the Japanese led to a Job Offer from a Japanese Company. Studying Japanese has broadened my academic interests.
CHOI Junyoung
4th Year Student in Global Studies Major/ International Student from South Korea
Despite being an international student from South Korea, Mr. Choi has overcome many obstacles and is active in Japan, like taking classes conducted in Japanese and deciding to work for a Japanese company. We interviewed him about how he chose the university and his job-hunting experience in Japan.
What motivated you to apply to the college of IR, Ritsumeikan University?
What I wanted to learn at university for four years was how to think, speak, and write. Being able to think, speak, and write means that one can organise one's own opinions and formulate arguments. I believed and still believe that these are crucial skills for people living in modern society. To make that happen, it seemed important to acquire knowledge in different fields, and try to think, speak, and write about as many topics as I can. It was then that I thought the field of international relations would be a perfect field of study for me.
Among various universities that offer International Relations majors, Ritsumeikan University was the one that suited me best. At the College of International Relations, students generally take advanced seminar courses in their third and fourth years and write a graduation thesis. It seemed like a great challenge to me, as it requires massive research, but at the same time, I thought it must be a unique and valuable experience that would help me grow. This is the reason why I chose Ritsumeikan University and the College of International Relations.
After enrollment, did you ever feel that the university was different from what you expected?
Most courses are not lecture-based—this is something I did not expect. As far as I know, lecture-based courses are very common in Asian universities, but at the College of International Relations, professors encourage students to participate in discussions and speak up actively in class. It took me quite a while to get used to it, but in the end, I found it helpful.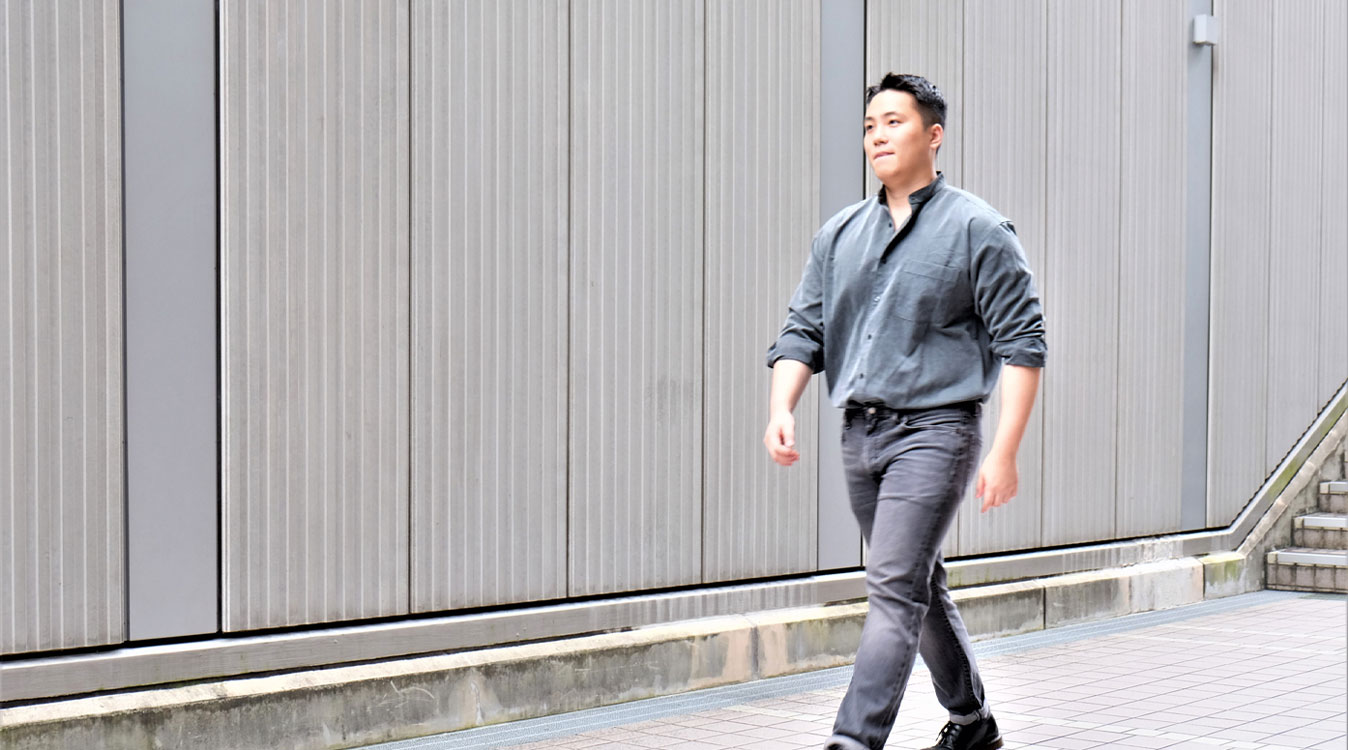 What was your biggest challenge in learning Japanese? What did you do to overcome them?
The biggest challenge was COVID-19. In my first year at university, I had many opportunities to practice speaking Japanese both in and out of the classroom. However, such opportunities significantly decreased due to the pandemic, as most courses including Japanese courses, started to be delivered online, and we were asked to stay home except for essential needs. However, since I still wanted and needed to practice speaking, I started a part-time job during the fall semester of 2020 and still working at the same place now. Thankfully, I have lots of chances to speak with native Japanese speakers during and after work.
Is there anything you consciously focused on during the classes?
I always try to focus on what I can do, not what I cannot do and this was exactly what I did while taking Japanese courses. I took Japanese courses during the first three semesters, and I thought I needed to get a good foundation in the basics of Japanese at the beginning. So, I tried to master Japanese grammar but did not think too much about vocabulary or Kanji, as I knew it would take quite a while to memorize them. The courses at Ritsumeikan university were great, and I believe I learned all the basics I needed.
Have you ever gained new perspectives or ideas by learning Japanese?
Studying Japanese did not only make my life in Japan a lot easier, but it also helped me find new academic interests. For the last two years, I have taken some courses fully conducted in Japanese to widen my knowledge. While all the courses were beneficial, Professor Sato's 'Contemporary Business and Management' course was the most interesting of all. I learned some basics of business, and now I feel like I need to learn more about it for my future career. So, I am planning to do an MBA after gaining some work experience.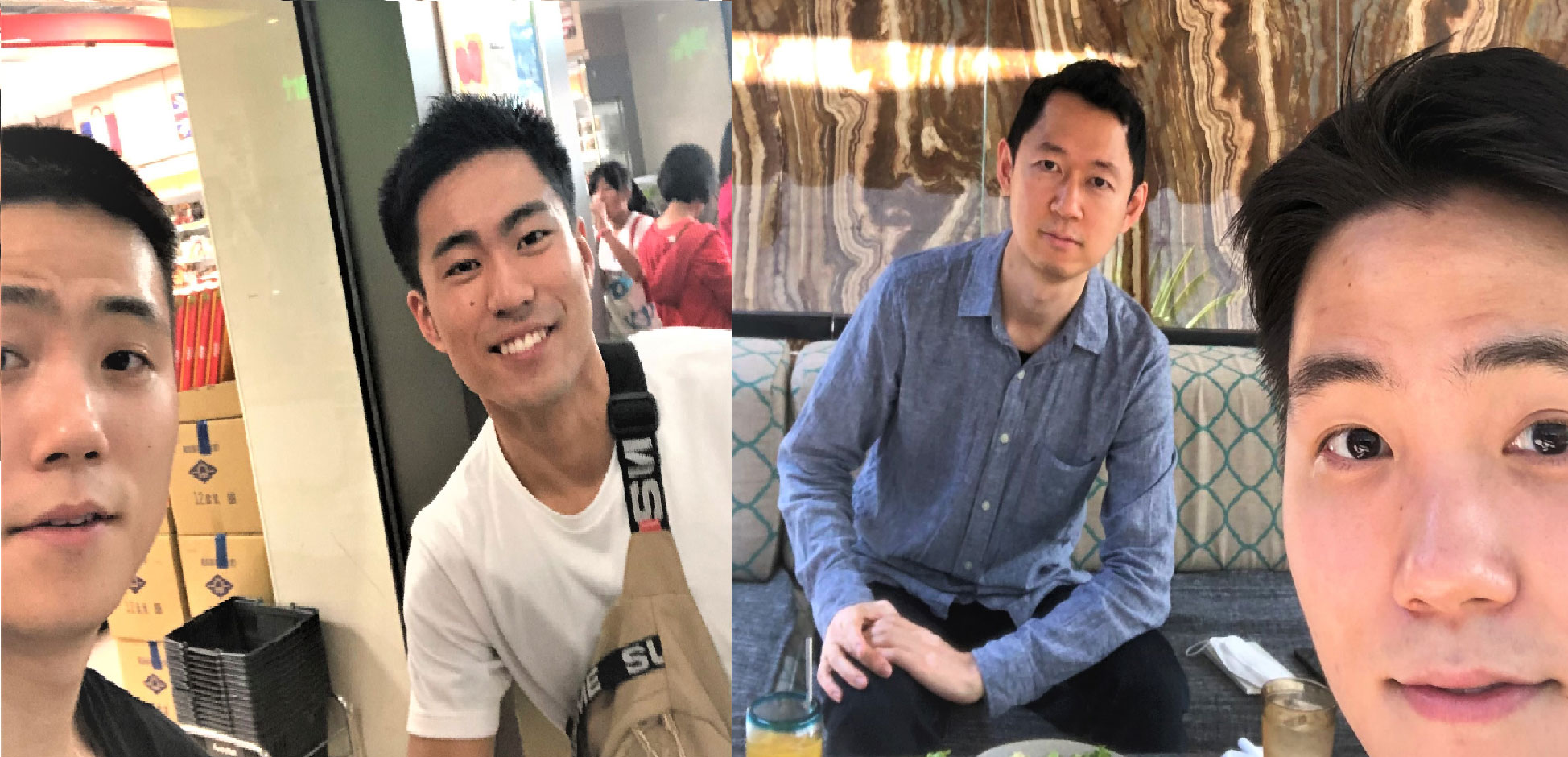 How did you go about finding a job in Japan?
In my third year, I participated in several internship programmes and job fairs and submitted lots of entry sheets. Until I finally got a job offer, I received a lot of support from the university. Specifically, I visited the career centre multiple times for mock interviews and through this experience, I was able to get lots of information for job-hunting. Besides, Professor Amekawa, the instructor of my Advanced Seminar course, gave me lots of advice which were very helpful. It would have never been possible to successfully find a job without their support.
I also believe that learning the Japanese language before job hunting began was a major secret to my success. Through job hunting, I got to know my seniors and graduates from Ritsumeikan university. They supported me as if they were going through the job hunting themselves. They got happy when I was happy and became sad when I was down. From the bottom of my heart, I am so glad that I chose this university as my study abroad destination.
How would you like to apply what you learnt at the university in your career?
Although I do not have clear career goals yet, I am quite sure that I will do well if I apply what I have learned at the university —how to think, speak, and write—in the workplace. Maybe I will become a person whom people want to work with if I do so, and I might get a leadership position one day in the future.