STORY #1
Reaching Maturity
and Moving Forward
Akinori Nakamura, Ph.D.
Professor, College of Image Arts and Sciences
China's game industry:
different stages of its development
Over the past few years, games have become entertainment for players as well as for spectators who watch other players playing, making attempts to set records, or competing. Electronic sports, esports for short, is competitive video gaming, the market for which has been growing significantly. Game development companies and other organizations sponsor competitions in which players compete either as individuals or in teams. Competitions are streamed and distributed online worldwide. In Japan, professional licenses for esports were introduced in 2018, and currently, there are approximately 10 million esports fans.
"The country which has been focusing on esports lately and is making remarkable strides is China," says Akinori Nakamura, Professor at the College of Image Arts and Sciences, who is familiar with the Chinese video game industry. In 2014, China surpassed the United States and South Korea to become the world's number one country in terms of prize money won in esports.
As far back as the early 2000s, both the government and industry supported esports in China to develop and leverage the IT industry. Besides training people who have shown talent in game playing, they also consider game events as a kind of entertainment business. They are developing a wide range of game-associated human resources, such as live stream distributors, commentators, and event planners, to hold competitions.
From a Japanese perspective, Chinese games are often considered heavily regulated by the central government. Is this true, and if the answer is yes, is it consistent with promoting games and developing esports players? According to Nakamura, to answer these questions, we must understand that the game in China has progressed in multiple stages.
"My first encounters with Chinese games were in the late 1990s and early 2000s when I was studying abroad at Tsinghua University in Beijing for my doctoral dissertation," Nakamura recalls. "I was studying management strategies for Japanese companies in China. One day, I went to a local Internet café because of the need for Internet connection, and there I saw people playing games I had never seen before. I became curious about what game companies provided them and talked to the players. Various games were being played, including those from China, Chinese Taipei, and Chinese versions of games made in Korea."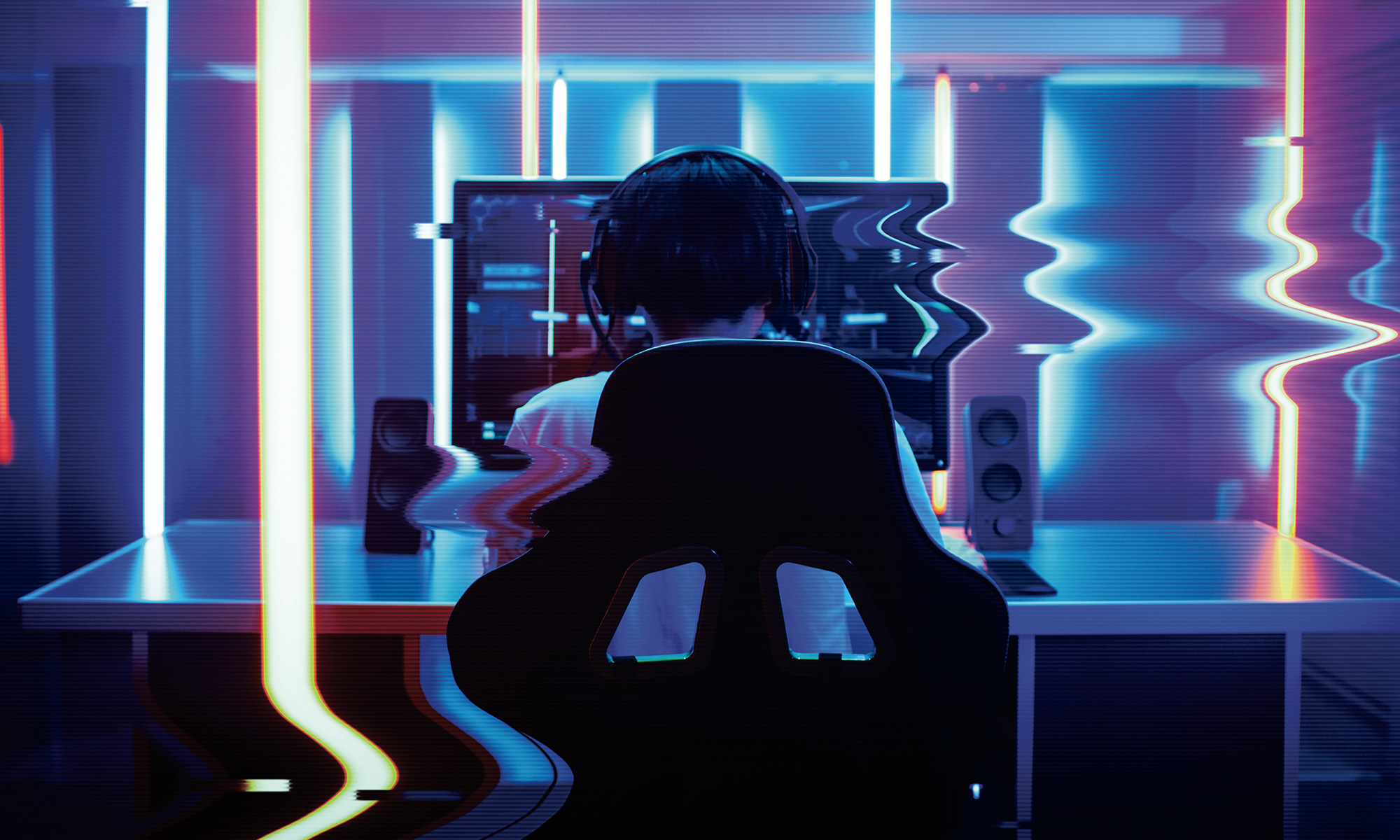 This encounter led Nakamura to learn that Chinese people played online games unique to China, sparking his research interest. While pursuing research for his doctoral dissertation, he also attended game-related events, including trade shows, made connections with manufacturers, and began interviewing Chinese game distributors.
"In the early days of Chinese games, the Chinese government was more in the position of pushing the game industry, rather than restricting it," Nakamura reveals. "While they were trying to develop the information industry, entertainment, including games, was treated as one of the entry points, so they did not impose very strict regulations." Although games were treated as a type of information technology (IT), they were easier to monetize than IT for business. Companies such as Tencent, which has now grown into a huge multinational enterprise, were born and grew during the dawn of the Chinese game industry.
Nakamura explains that the Chinese government actively supported the game industry during this period by creating special economic zones or encouraging the creation of games that conveyed Chinese culture. They called the combination of cartoons and video games a "ACG Industry" (A stands for anime, C stands for comics, and G stands for games) and measures were taken to encourage it, such as tax exemptions for companies in special economic zones and human resource development through exchange and study meetings among different companies. Although these measures are not as active as in the past, some companies continue to operate in these special economic zones.
"Although there was no direct investment in the form of subsidies for instance, the government proactively provided various support measures, such as backing up trade shows that were held in Beijing in the early days and later in Shanghai," Nakamura continues. There were many advantages to holding trade shows from both distributors' and players' points of view, one of which was the opportunity to connect with overseas companies and organizations. Various companies in Europe, the United States, and other countries have entered the Chinese market. The Chinese initiatives also gave domestic publishers in China a chance to introduce their works to a wider audience and enabled online game players to build a community among themselves and give gratitude back to the players.
In 2005, Nakamura teamed up with the Japanese game media to publish a book summarizing the results of his research up to that point. A few researchers were interested in Chinese games at the time, so he was able to attract the interest of many Chinese game providers and get them to cooperate in his interviews. Since then, he has continued to conduct interviews and surveys, mainly with businesspersons working with Chinese game publishers. He collected information on Chinese government policies from their 5-year plans and other policy announcements published online, and from speeches given by government officials at trade shows.
Nakamura has observed that regulations to prevent young people, including children, from playing too much have been put in place several times since the relatively early days of Chinese games. Online games are prescreened before their release, and restrictions on violent and sexual expressions are nothing new. However, a recent major change has been the restriction on the amount of minors' playtime. "There already was a control mechanism that prevents young players from playing too long by limiting their level advancement after playing the same game for a certain period. But now, they are required to register their social security number to more accurately determine whether they are underage. There are no specific restrictions on adults currently, nor have there been in the past."
Nakamura believes that one of the reasons for this stricter control of play time is that the department that handles games within the Chinese Communist Party has changed from the Culture and Travel Department to the Propaganda Department, and the healthy development of youth has come to the forefront. The Chinese game market has passed through a period of dawning and expansion and is now entering a period of maturity. The number of players has surpassed that of Japan and is almost equal to that of the United States. Perhaps it is time for the government to consider the impact on society rather than to support a specific industry.
Although no specific statistics have yet been collected, Nakamura estimates that the impact of these restrictions on the Chinese gaming industry and esports will be limited. "It is true that some vocational schools for training esports players have closed, and esports teams have had to suspend underage players. Nevertheless, Chinese esports players are still strong. Chinese companies are accustomed to government intervention from time to time, and have survived, so their resilience is quite strong. Therefore, some companies would rather seek opportunities overseas than struggle in the domestic market due to regulations," Nakamura surmises.
In addition to esports, Nakamura's focus in recent years has been on the media mix of Chinese games. The license-out business, where artists sell or lease rights to their work to companies, is spreading in many countries, including Japan. Although webcomics are not as popular in China as in Japan and South Korea, many intellectual properties based on online novels, such as movies and game applications have been created.
According to Nakamura, one of the characteristics of Chinese works is the popularity of chivalry stories that depict heroes and heroines skilled in martial arts and respect people's principles of justice and humanity. There are various derivative forms of this genre, including kung fu, science fiction, archaeology, and fantasy. Tencent has its website for online novels, and it sometimes adapts work from there to games. Bandai Namco Entertainment Inc. and other Japanese companies have teamed up with local companies to create games based on Chinese animations. "In addition to games, the movie industry in China has also been growing rapidly in recent years, and I am interested in seeing how the media mix with games will progress in the future," smiles Nakamura.
Nakamura's latest challenge was to measure the effectiveness of the media mix. How does experiencing one story through multiple media affect viewers' and game players' impressions and experiences of the work? Although Nakamura has conducted some case studies and surveys, he is still exploring how to conduct his research.
Chinese games are now widely played around the world. If we look at games played by young people in Japan, we can see that Chinese games are accepted quite naturally. "I look forward to seeing the future role of China in the Asian game industry. China has developed significantly over the past 20 years, and it has become a leader in Asia. I have been following the history of the game industry, but I would like young people to observe and experience this rapidly changing country in their field of interest," Nakamura concludes.