STORY #6
Healing of the Heart and Mind
The Power of Picture Books and Music
Rika Masuda
Professor, Graduate School of Human Science
Alleviating the post-quake stress
by pairing picture books with music
December 2017, Tokyo. Participated by many musicians and voice actors from different genres, a charity event in support of the Kumamoto and the Great East Japan Earthquake relief efforts was held. The main event was a collaboration of talents where music is played while a picture book is read aloud onstage. This was the eighth event since it began as a response to the Great East Japan Earthquake in 2011, offering healing to the victims of the devastating earthquake, including those who were forced to relocate and live in the rehabilitation areas.
Rika Masuda, a clinical psychologist and the initiator of this activity, has used the power of picture books and music in several of her counseling and psychological care sessions. "When I was a child, my mother read me the fairy tale Urashima Tarō (also known as The Fisher-boy Urashima); that was my starting point. I became fascinated with the ocean and dreamt of becoming a captain of a submarine. A small book contains an infinite world of imagination. I was drawn to such picture books. At the same time, influenced by my father's love for songs, I grew up enjoying a variety of songs and music; this have also shaped the foundation for my research" Masuda revealed.
In the field of psychology, picture books are considered to have the power to heal. According to Masuda, the approachability of picture books brings back the reader's childhood memories and conjures up warm feelings. They can also stimulate imagination and serve as a communication tool. Masuda, who has long been involved in the psychological care of children hospitalized in the pediatric ward, has used reading therapy, where picture books are read to children as a way of alleviating their anxiety and stress; the effect was undeniable. She also worked as a school counselor at a junior high school for over 10 years. At the time, she would visit the homes of students, who refused to attend school, and used picture books to start their conversations. "By using picture books as a medium in the conversation, the students and their parents who, previously, were silent begin to open up and share their memories. There was once a case where, during a conversation with a student who expressed how he used to enjoy a picture book based on the North Wind and the Sun from the Aesop's Fables, his parent was in tears with remorse, saying, 'I acted as the North Wind.' At the time, I was so moved by the power of picture books," she shared. In addition, she conducted a psychological test called the Picture-Frustration (P-F) study to determine objectively the effect of picture books before and after her sessions. She held 12 sessions, or once a week in three months. Then she analyzed the psychological changes before and after those sessions. She found that, on the one hand, there was an increase in emotional stability; on the other hand, aggressive tendencies were suppressed, thereby increasing their capacity to accept and take in their given situation. She also found an improvement in the degree of self-expression over the course of the sessions.
Moreover, she confirmed the effect of reading picture books on children using physiological indicators. She read picture books to five-to-six-year-old kindergarteners and measured their heart rate and nasal skin temperature before and after the readings. She found that their heart rate decreased, while at the same time their nasal skin temperature increased. "The nasal skin temperature reflects temperature changes based on blood flow variations due to the effect of the autonomic nervous system. Based on these findings, it became clear that reading picture books cause the parasympathetic nervous system to dominate and place the listeners into a relaxed state."
Based on her previous experiences, Masuda has been engaged actively in activities related to pairing picture books with music held at support facilities for the elderly and patients with mental health issues. "Using physiological indices, I have proven that jazz rhythms have a positive effect on both the right and left brains, causing a relief in stress," Masuda explained. Based on these findings, Reading Picture Books with Jazz was included in the experiential workshop held at a rehabilitation center for victims of the Great East Japan Earthquake.
"A month after the disaster, I had a strong desire to do something useful as a mental health expert, a mission of a sort, and thus visited the disaster-struck areas. However, once I was there, I felt powerless," Masuda declared. A few months later, Masuda revisited Miyagi and Fukushima Prefectures. As she visited the temporary housing and shelters for disaster victims as a listening volunteer, she felt that "a specialized skill in clinical psychology is not what is needed now." After considering what she could offer, she arrived at a conclusion to harness the power of picture books and music.
On September 30, 2012, an event titled "Pairing Picture Books with Jazz" was held at the Osashi Jusanhama Children's House, located in Osashi temporary housing complex in Ishinomaki City, Miyagi Prefecture. Masuda's hope, along with her colleagues, was to "relieve the stress, even for a moment, of those who live in the temporary housings through the fusion of reading picture books and listening to jazz music." Since then, similar events have been held in various rehabilitation centers to offer encouragement to those who had to relocate because of the earthquake. After 2016, the scope of activities included support for the victims of the Kumamoto Earthquake, and events were held outside of rehabilitation centers, such as in Tokyo and Kyoto.
"The idea is to expand our imagination through picture books and music. I was inspired to adopt and learned such idea from a mentor," concluded Masuda, referring to her university professor and illustrator, Seizo Watase. With this belief in mind, she plans to continue to use the power of picture books and music in her activities to offer healing to people's hearts and minds.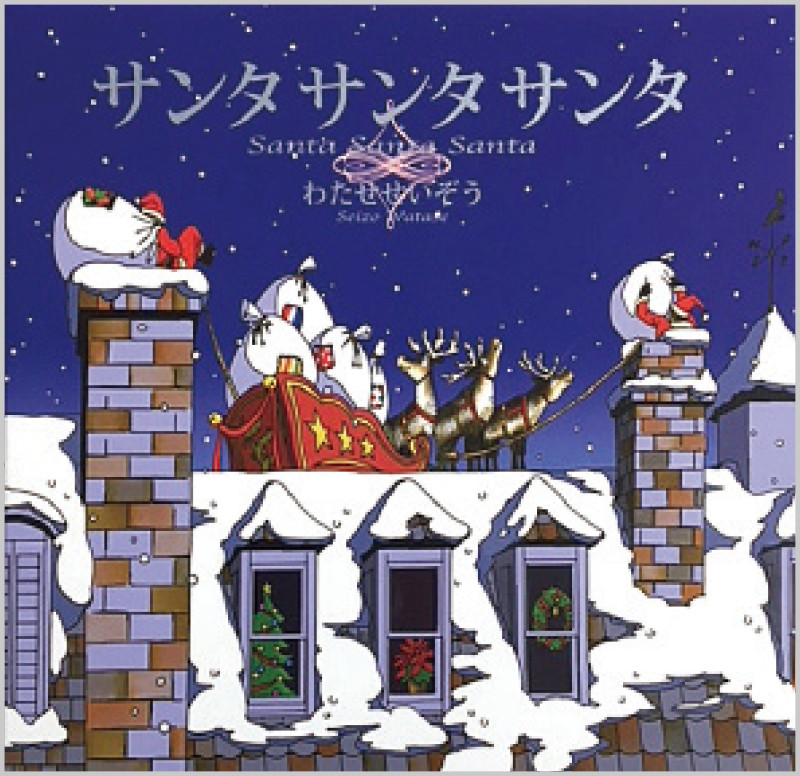 Picture books that reach the depths of
hearts of people of various ages
These picture books were selected based on the keywords that matched each stage of children's psychological and physical growth processes.
The books were chosen from the perspective of developmental psychology, with the intent to support parents who have difficulty in raising their children.
Developmental Stage: First step in developmental psychology
Keyword: Lifelong development
Love You Forever
IWASAKI Publishing (1997)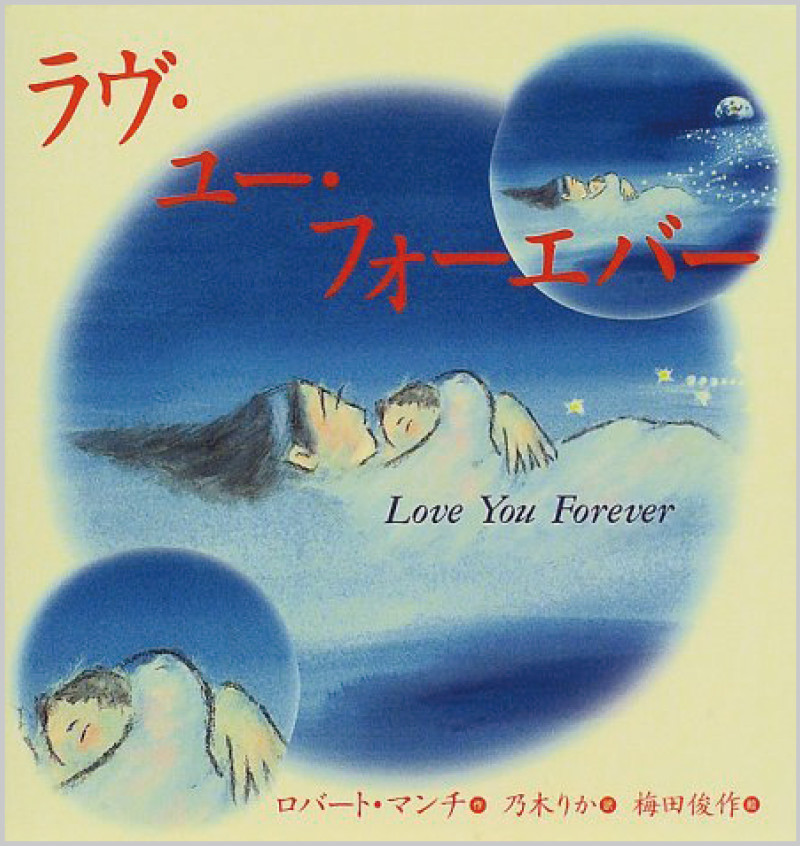 Developmental Stage: Prenatal to neonatal period
Keyword: Pregnancy/Birth
Just Like a Baby
Kaiseisha (2002)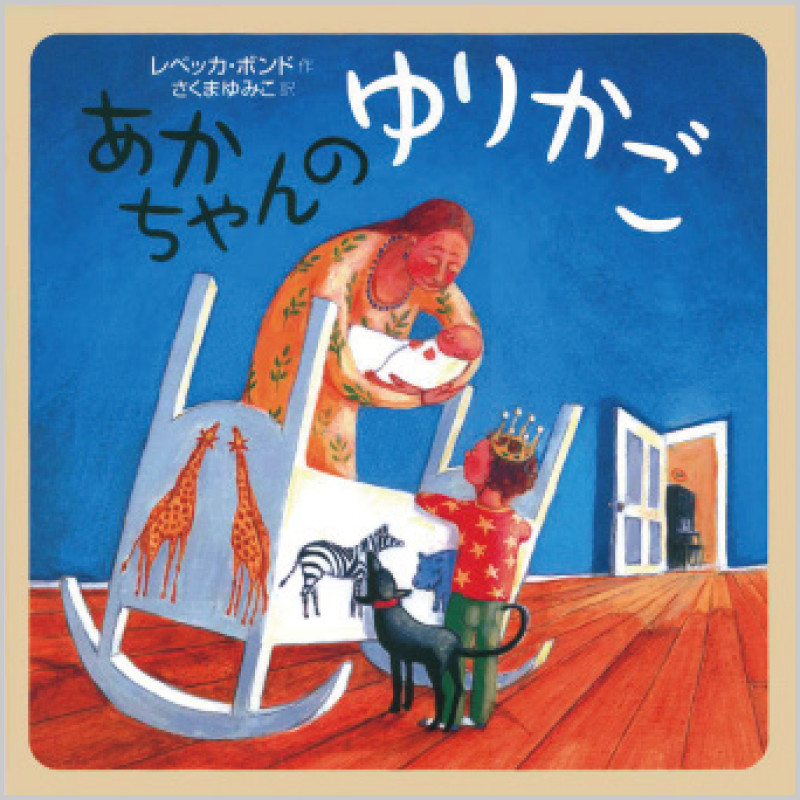 Developmental Stage: Infancy
Keyword: Facial recognition
Face, Face, What Kind of Face
KOGUMA Publishing (1988)
Developmental Stage: Late infancy (3 to 6 years old)
Keyword: Number concepts
Nine Little Sleepy Cats
POPLAR Publishing (2009)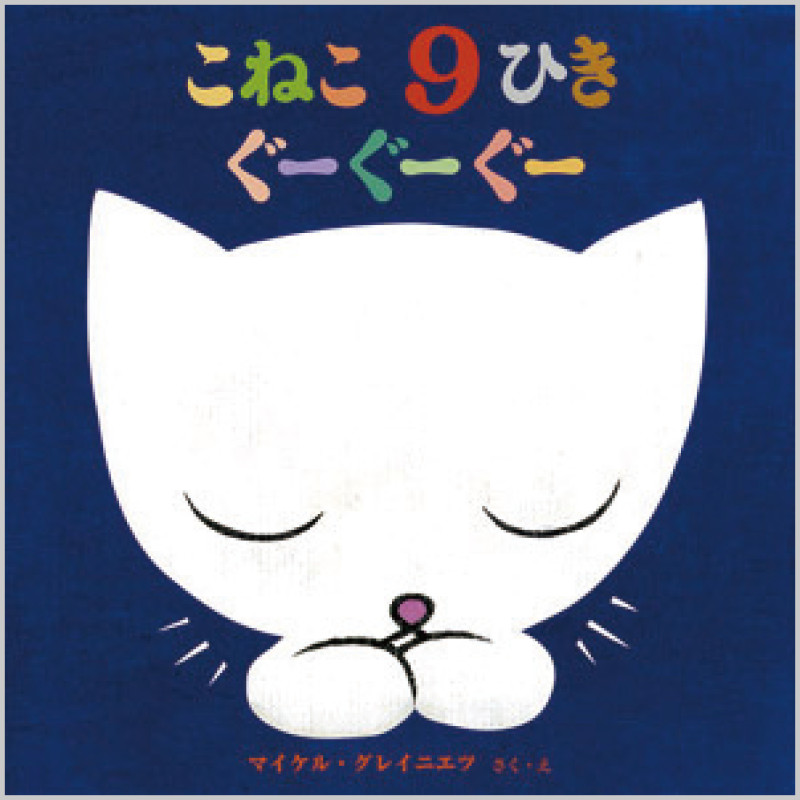 Developmental Stage: Childhood
Keyword: Bullying
How to Heal a Broken Wing
Hyoronsha (2008)
Developmental Stage: Puberty to adolescence
Keyword: Understanding permanence
All Alone (For You Series Vol. 2)
IWASAKI Publishing (1996)