Message & Profile
Message
It is of great importance to convert from mass production and mass consumption society to a recycling-based sustainable society. We believe a transdisciplinary approach could be one of strong tools to contribute to realization of such the society.
My laboratory is grappling with transdisciplinary researches consisting of not only natural sciences such as thermodynamics, materials science, and environmental engineering but also of social sciences such as industrial ecology and environmental system engineering. We try to grow students who enable to see through the hearts of things and to propose comprehensive solution from the viewpoint of education. Detailed research topics can be seen in the tabs of "Research" or "Research Projects".
Excellent human resources could be strong driving force to achieve the status of one of the world's front-runners. In order to produce talented individuals, I would like to educate students through highly sophisticated researches to stimulate their acute sense. For the purpose, I would like to brush up myself to show logical insights based on deep and systematic knowledge and on abundant research experience.
We also think that frequent output of our research achievement is indispensable. Thus, we emphasize educations of presentation ability based of logical thinking and communication ability. Further, research collaboration not only within campus but also with outside domestically and internationally is one of important factors for effective research and education. Thus, we encourage students to actively participate meetings, conferences, and symposiums.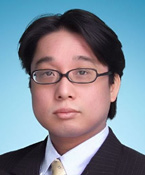 Profile
Eiji YAMASUE, Ph.D.
Eiji Yamasue has been a professor at Ritsumeikan University since 2019. He got a Ph.D. in 2000 from Tokyo Institute of Technology, Japan, in the field of materials science, followed by academic carrier as an assistant professor at Graduate School of Energy Science, Kyoto University, in the field of materials science, environmental engineering, and industrial ecology. He moved to Ritsumeikan University, Japan in 2016 as an associate professor in the similar field to above. He is also a visiting researcher of National Institute for Environmental Studies, Japan, and was a visiting lecturer of Kyoto University in 2016 and 2017, and of Vienna University of Technology in 2009.
E. Yamasue on the internet