Congratulations on your graduation from the Joint Degree Program this spring!

American University Home Students in the first cohort attended the AY2022 Fall matriculation ceremony on Ritsumeikan University's Osaka Ibaraki Campus on Friday 23 September 2022.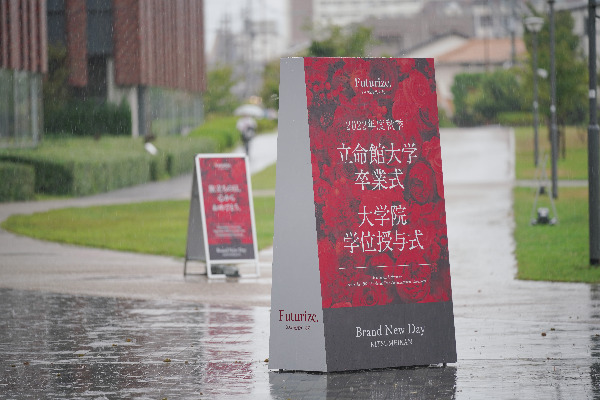 Graduates from the College of International Relations and the Graduate School of International Relations attended both the university matriculation ceremony and the College of International Relations graduation ceremony. Their guests, faculty and staff also gathered to celebrate their new journey.

The College of International Relations graduation ceremony began with a speech from Professor Tomoaki Nishimura, Dean, College of International Relations, who congratulated graduates on their achievements.
The COVID-19 pandemic has brought unprecedented challenges for the AU graduates, having them abruptly shift to remote learning and even change the sequencing of their learning schedule.
We are so proud that they were highly successful in the toughest of these challenges.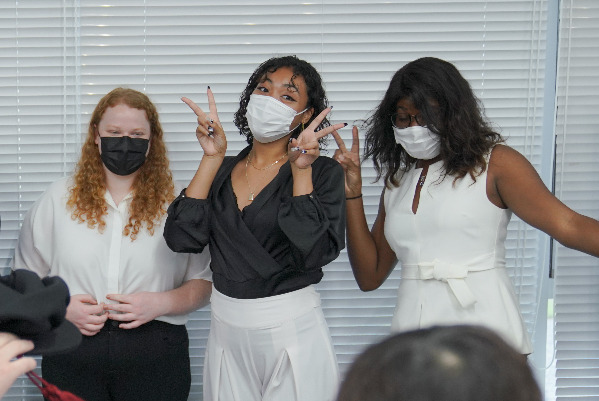 Dancing it out to a bright future!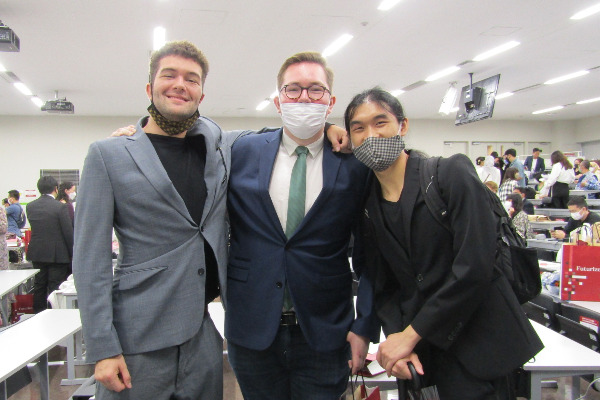 Smile, because it isn't "good-bye", but "see you again"!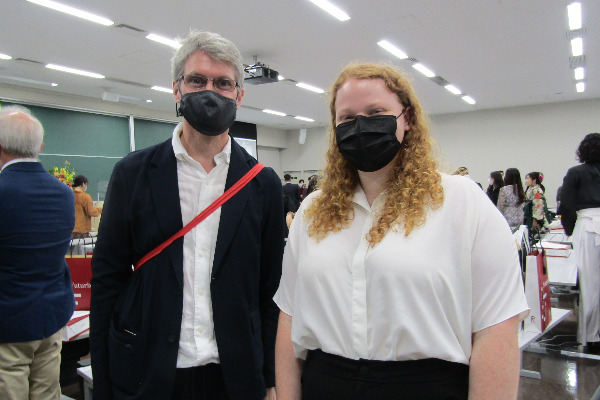 Thank you so much for being such a good professor! I will always cherish your lessons.
It has been an honor to see you grow as a person and as a professional. Keep shining!
Good luck and best wishes on all your future endeavors. We look forward to seeing your success in the next chapter. Go Sakura Scholars!