The first cohort of AU Home Students has arrived in Kyoto and started their studies at RU. The two-week orientation was held in the early September right after they moved in RU's dormitory.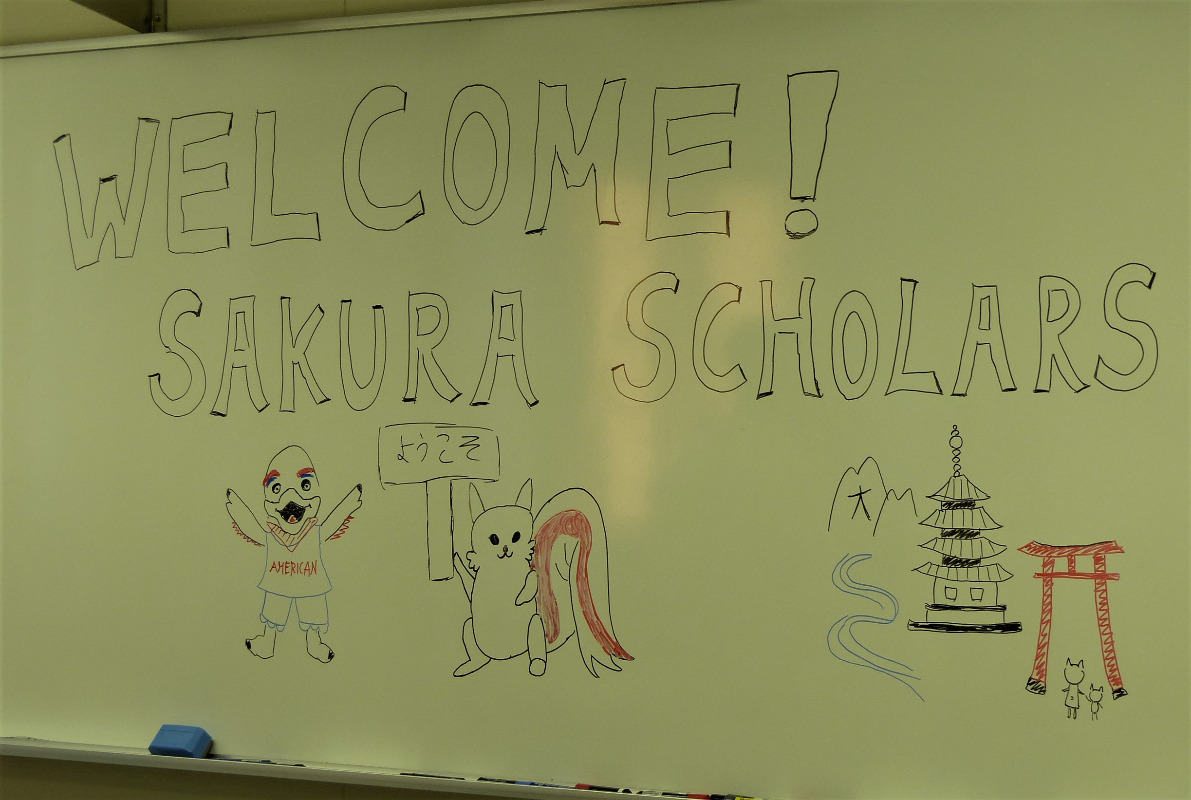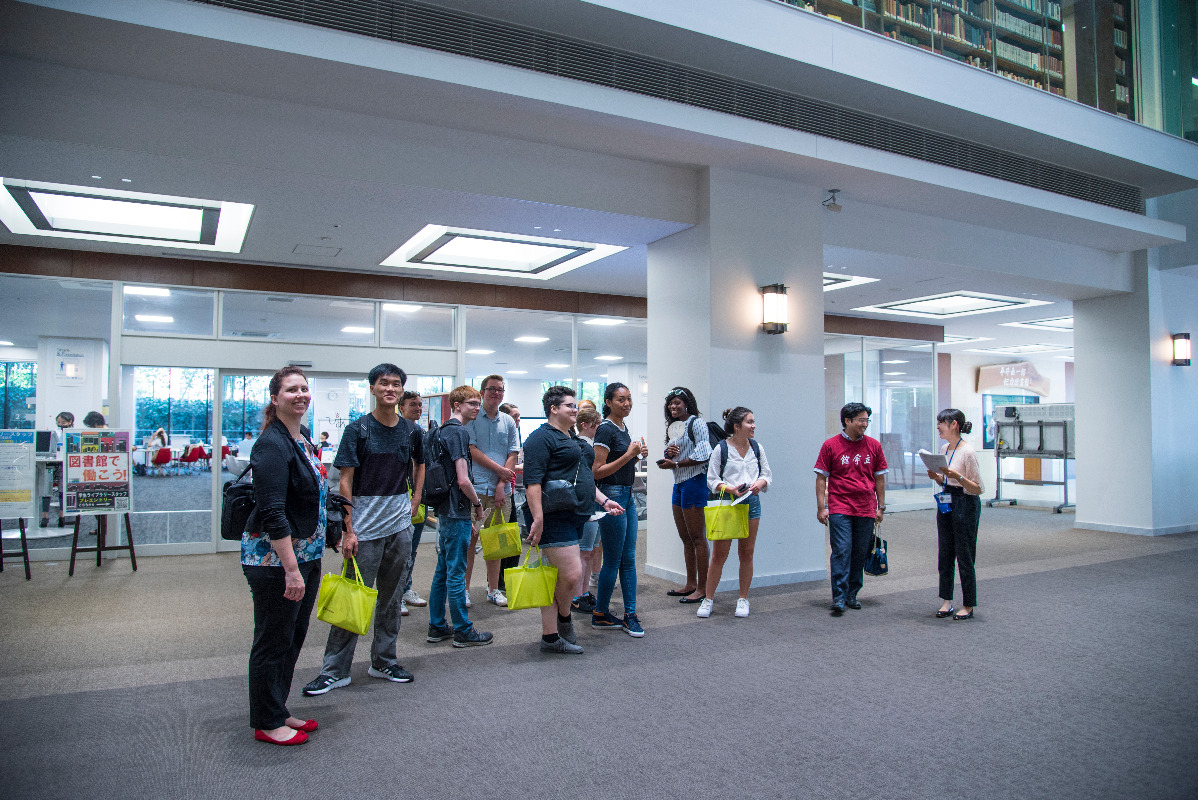 RU's Program Coordinator Mr. Akiyama gave a briefing during the guidance session.
Dean Kawamura made a speech at the welcome party.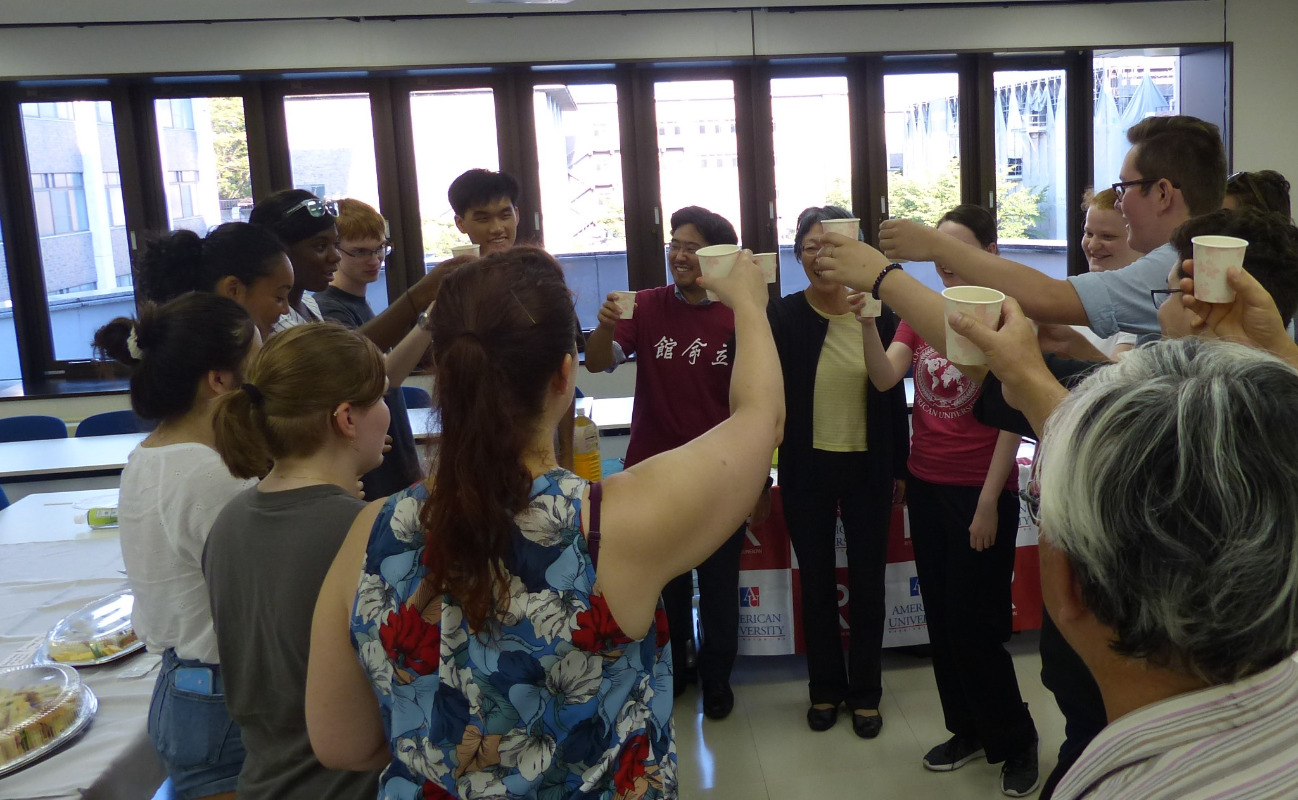 Ms. Jessica Kling, AU's International Program Coordinator came to Kyoto to support the orientation.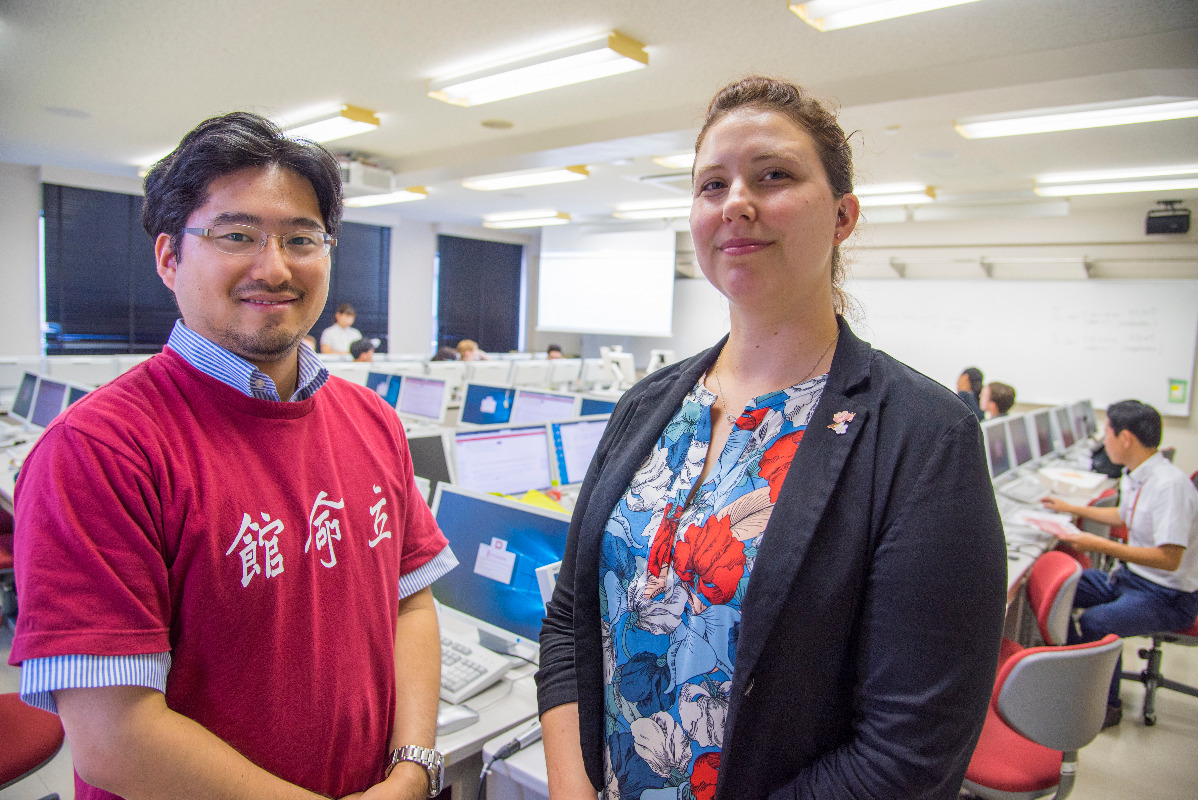 The students visited the Kyoto Museum for World Peace and Kinkakuji (Golden Pavillion) as part of the special programs.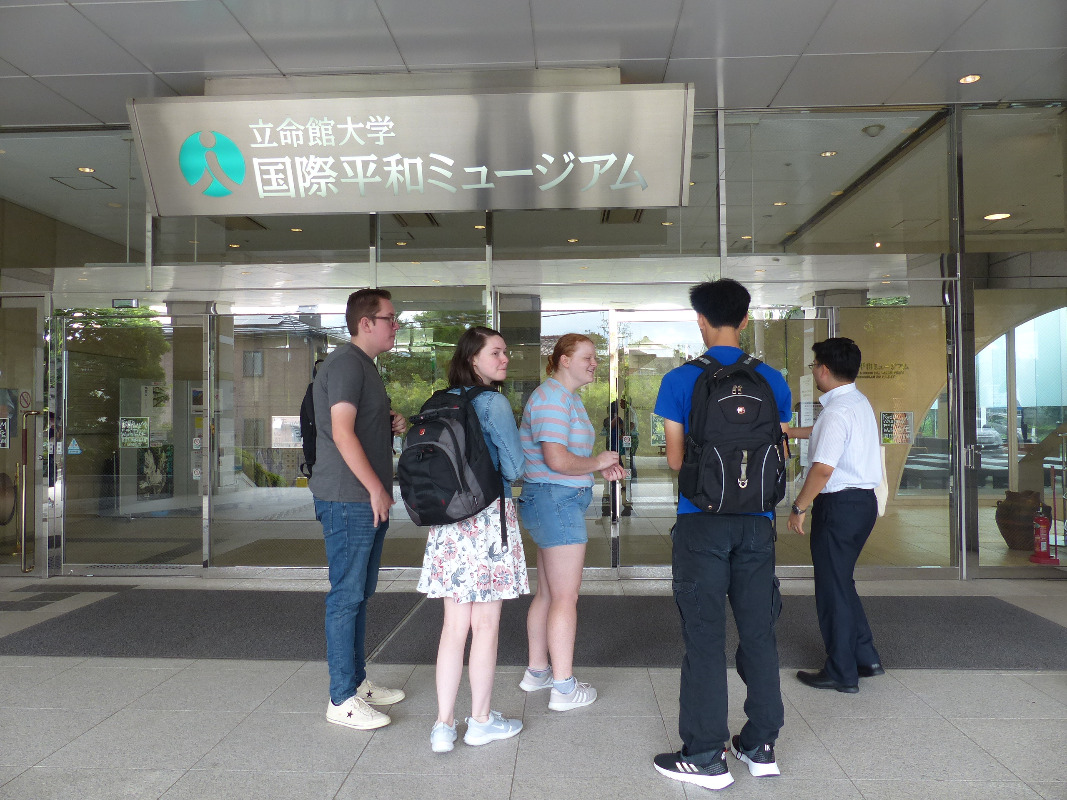 The students met with their academic advisors for selecting their Fall Semester courses, which began on September 26.