News
Research Training Workshop: Methodological Considerations when Conducting a Scientific Research: A Case Study of Gender Policies in the Japanese Armed Forces
Open Lecture
Guest Speaker: Slavica Ninic. Ph.D. Student in Graduate School of Law, Kobe University, Japan.
The lecture figured out the big picture of methodological aspects in conducting a research. In particular, the presenter underlined steps and challenges mainly faced by many researchers from the scratch to the publication process. Based on the experiences in doing the research about Gender Policies in the Japanese Armed Forces, the audiences may learn not only the content of the research but also the lessons from all the steps of the research process. In the end, the participants were expected to grasp the whole picture of the research route in Social Sciences.
This Open Lecture was held at Ritsumeikan University Kinugasa Campus, on November 11, 2016, hosted by Ritsumeikan University's Graduate School of International Relations and the Ritsumeikan Global Innovation Research Organization (R-GIRO). Approximately 20 participants attended the training.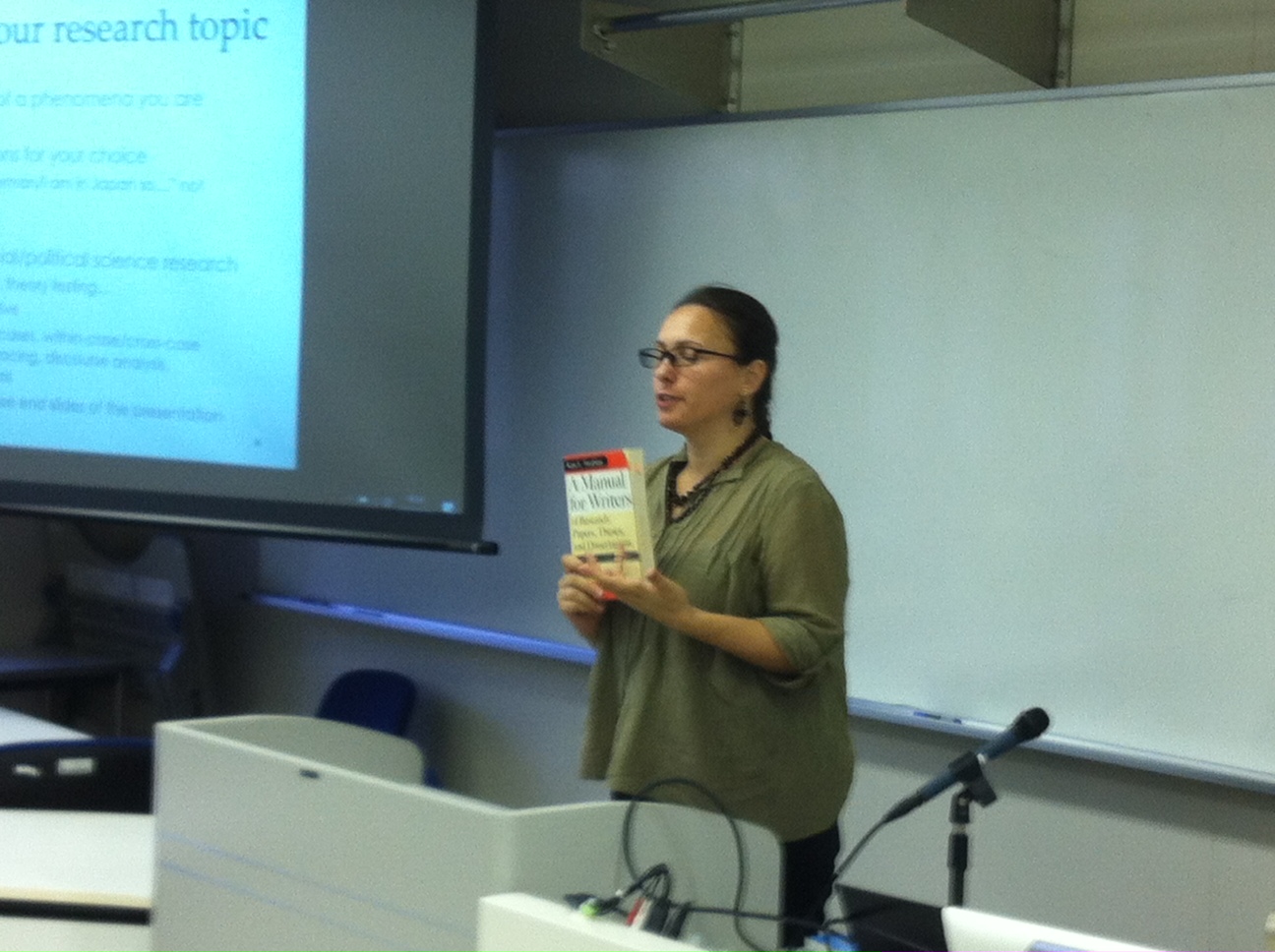 Archives