News
Research Training Workshop: Bertha von Suttner, the First Woman to Receive the Nobel Peace Prize in 1905
Open Lecture
Guest Speaker: Tsuneko Ipp. A Certified Tourist Guide, Austria.
The lecture introduced the life of Bertha von Suttner, the first woman awarded the Nobel Peace Prize in 1905. The presenter explained Suttner's eventful life with pictures, which includes an episode meeting Alfred Nobel, the founder of the Nobel Prize. Thanks to the detailed explanation and plenty of pictures which trace the life of Suttner, the audience came to a deep understanding how Suttner became a peace activist and why she wrote her famous novel, Lay Down Your Arms (Die Waffen Nieder). In the end, the presenter introduced the hundredth anniversary of the Peace Palace in Hague in 2013 and emphasized that Suttner's wish has been inherited by peace activists in the world
This Open Lecture was held at Ritsumeikan University Kinugasa Campus, on November 18, 2016, hosted by Ritsumeikan University's Graduate School of International Relations and the Ritsumeikan Global Innovation Research Organization (R-GIRO). Approximately 20 participants attended the training.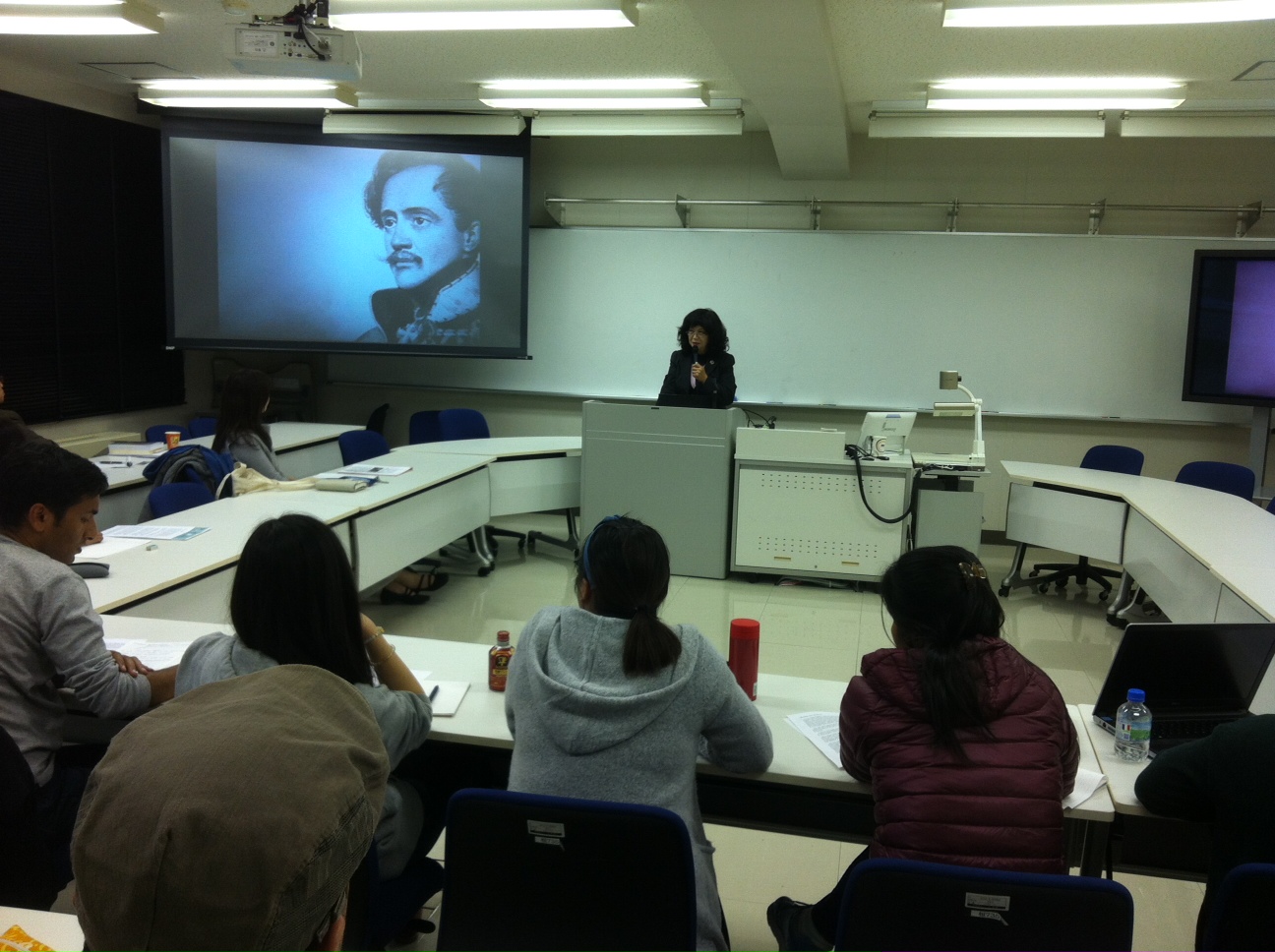 Archives