News
Research Training Workshop: How to "Build up" a Research Question: A reflection on writing Central Banking as Sate Building: Policymakers and their Nationalism in the Philippines, 1933-1964.
Open Lecture
Guest Speaker:
Dr. Yusuke Takagi
Assistant Professor, National Graduate Institute for Policy Studies (GRIPS)
In this seminar, the speaker, Dr. Yusuke Takagi presented on how to make a research paper. In his lecture, he introduced his experience of literature review and fieldworks in Philippine. Most of audience is graduate students who will write master thesis. They eagerly listen to the seminar which is useful for their academic achievements.
This Open Lecture was held at Ritsumeikan University Kinugasa Campus, on November 25, 2016, hosted by Ritsumeikan University's Graduate School of International Relations and the Ritsumeikan Global Innovation Research Organization (R-GIRO). Approximately 20 participants attended the seminar.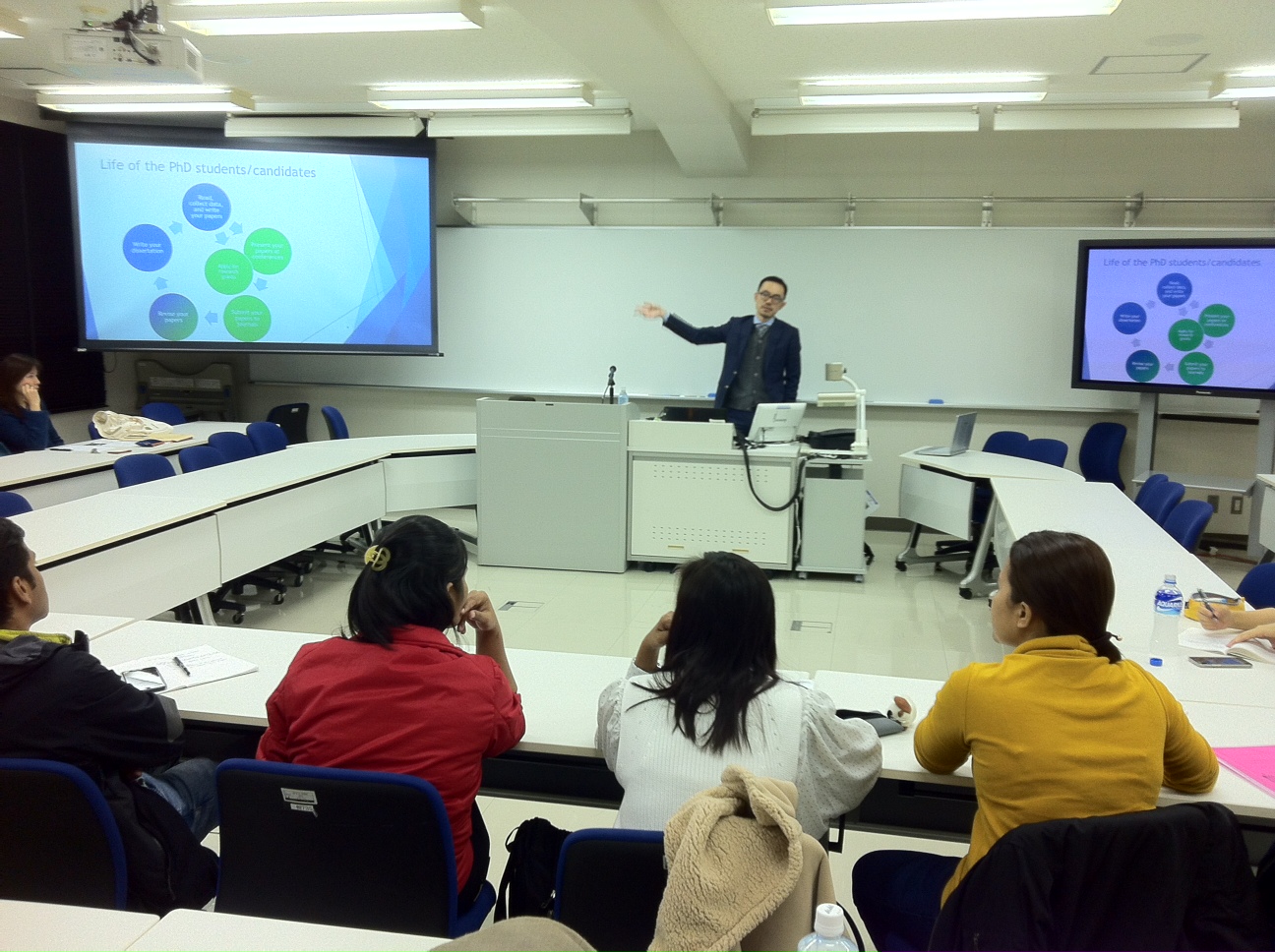 Archives