News
Research Training Workshop: Jokowi's Presidency: From Elite Consolidation to Extra-parliamentary Mobilization?
Short Report of Open Seminar (12/9/2016):
Speaker:
Dr. Marcus Mietzner. Associate Professor at the College of Asia and the Pacific at the Australian National University.
This seminar discussed the changing dynamic of contemporary Indonesian politics. The seminar focused on how Indonesian President Joko Widodo, or Jokowi, turned from a seemingly unassailable into a vulnerable president. Previously, President Jokowi appeared to have consolidated his power in the arenas of elite contestation, public opinion, and a sizeable majority in parliament. However, hundreds of thousands of Muslim protesters demonstrated against Jokowi's ally in the Jakarta governor election, Basuki Tjahja Purnama in November and December 2016 shook Jokowi's presidency to its core. The outcome of the conflicts emerging from it remains uncertain, and it seems likely means for the 2019 elections.
This seminar was held in Ritsumeikan University - Kinugasa Campus, on December 9, 2016, hosted by College of International Relations Ritsumeikan University and Ritsumeikan Global Innovation Research Organization (R-GIRO) and Institute of International Relations and Area Studies. Approximately 40 participants attended the seminar.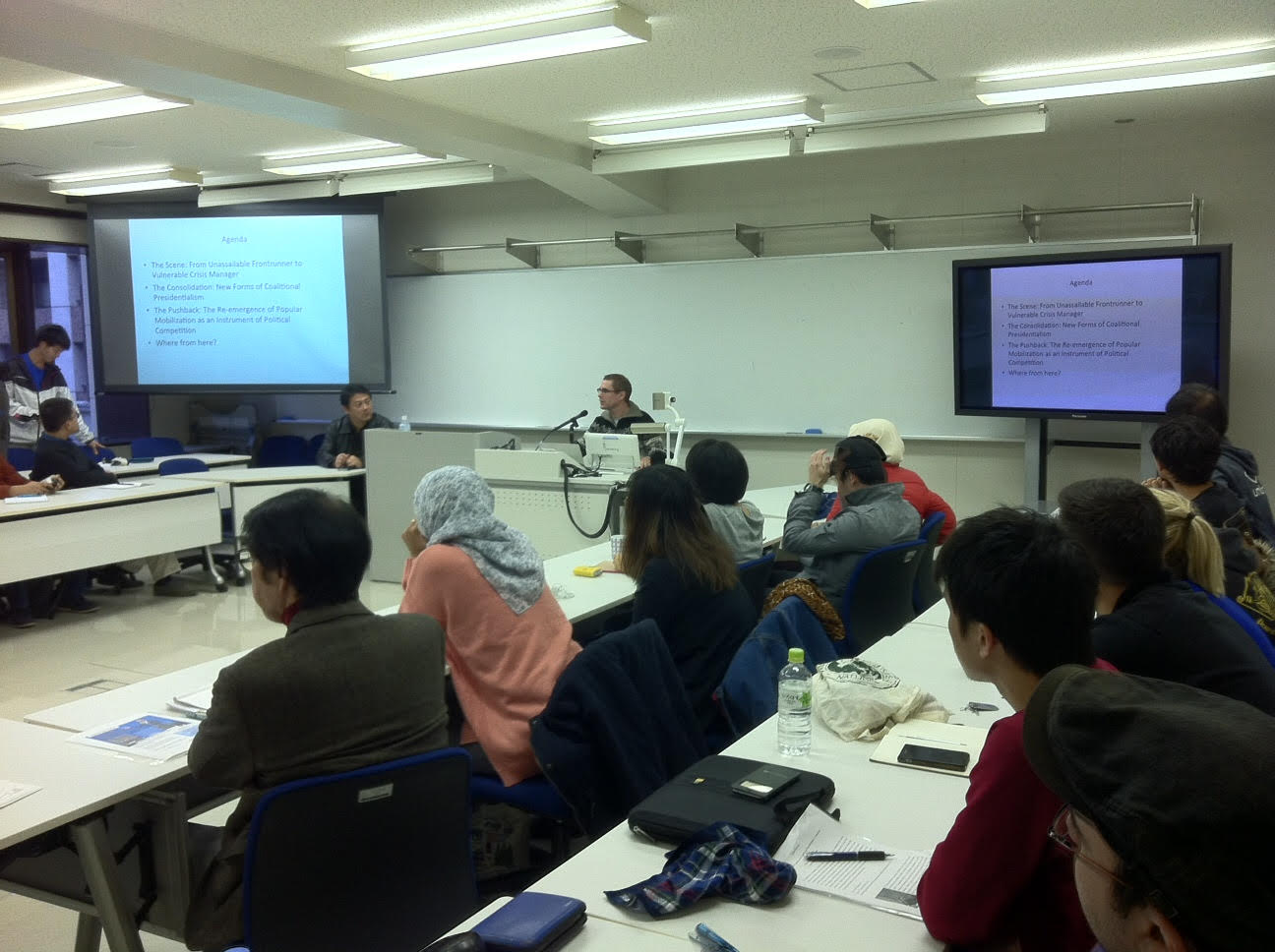 Archives