News
Dr Sato Marie, JSPS research fellow delivered presentation of her research on The Role of Islamic NGOs in Jordan .
On 5th of October, 2017 in research Training Course Dr Sato Marie, JSPS research fellow delivered presentation of her research on The Role of Islamic NGOs in Jordan .
She started her presentation by giving the detailed introduction of her study including the area of concern which focused on Jorden, Islamic politics, Charity, NGOs, in Jorden, issues of Urban sphere (City), mobility, migration and refugee in Jorden as well as relation between human behavior and environment geography. To conduct her research she applies disciplinary approach, field Work, and primary source analyze.
While introducing her research she explain about Jorden its politics, geographic area, population, language and religion , most of the population follow Muslim 97.2 % (predominantly Sunni) and 83.7% of total population lives in urban area .
Similarly she shortly explain about previous studies on this area, lake attention to NGOs and need to deal with the whole sector to analysis the current Islamic condition which led her to study on this research.
She also highlighted condition of refugees in Islamic world and in Jordan .As 80% of total land is covered by desert in Jordan, so people from neighboring country can move easily from their country to Jordan, so currently the population has been increasing by the refugee influx and city area has been expanding to south west. In this context she explained the activities of NGOs in the daily life of refugee in Jorden.
She also explained in detailed of relief activities in Badr and relief provider which are International humanitarian agency, Jordan Government and local organization including charitable society in host country at same time increase in Islamic NGOs. NGOs has running in the manner of its norms and value of Islam they have been working as to support needy people, embedded Islamic values and as per their own priority area . Charity is based on Islam, and asylum as asylum is a right, duty, and a general. comprehensive form of protection .
Overall, Dr Sato Marie delivered comprehensive and detailed presentation about her research. As she covered Introduction of her research area, definition, previous studies, need to study or what is new and importance of her study.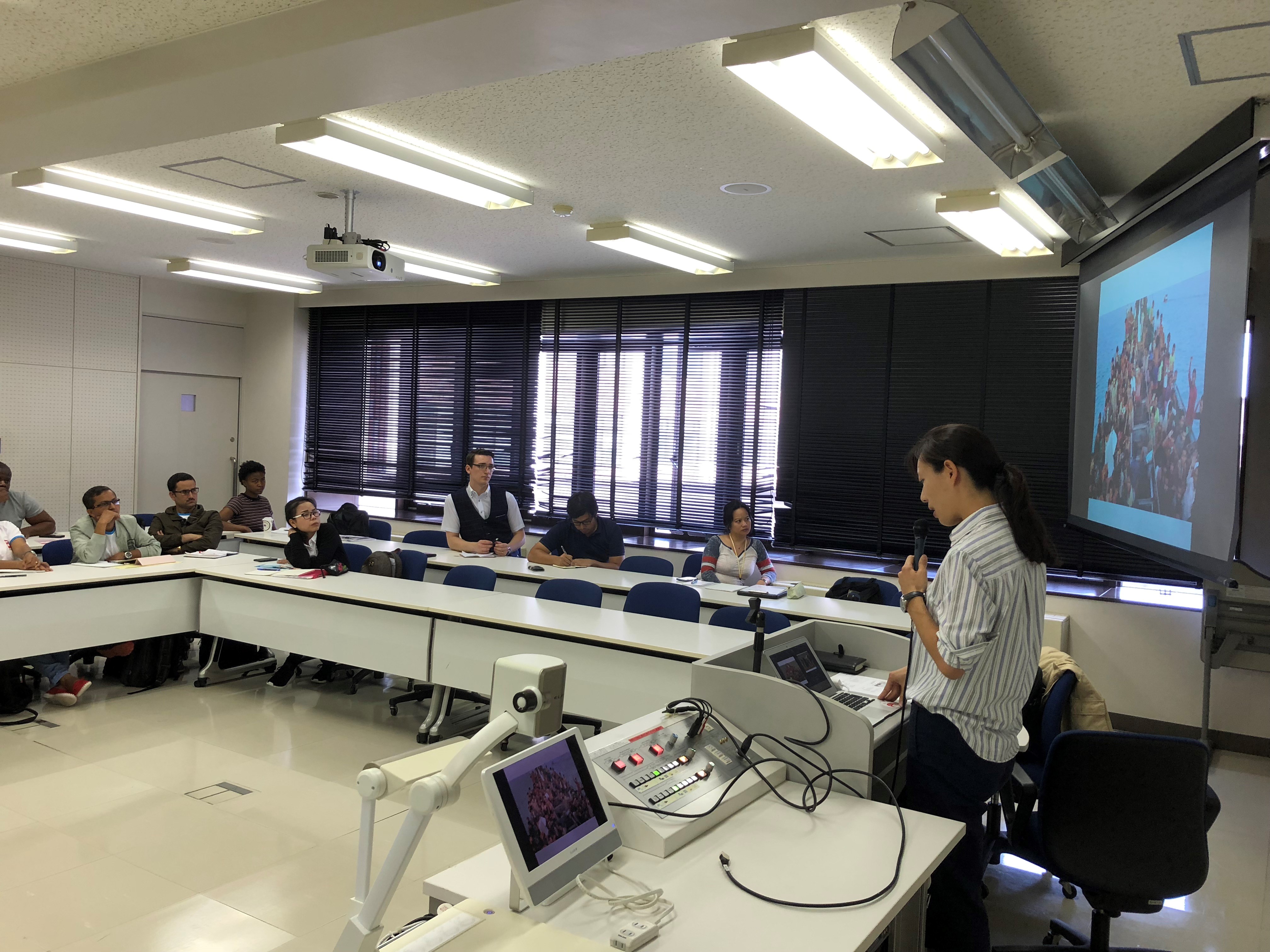 Archives