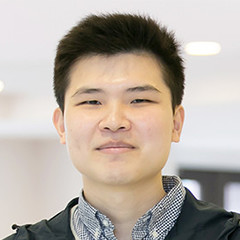 Tan Tecksiong
Graduated GJP in September 2018 Malaysia
"There are courses conducted in English and in Japanese, And being able to improve your language skills is the most attractive aspect"
I studied Asian Studies and the Japanese language at a university in Australia. I wanted to continue my studies after I graduated, expand my Japanese language skills, and find work in Japan. These desires led me to choose the Ritsumeikan University Graduate School of International Relations GJP program, in which I would be able to take courses in the Japanese language.
Because courses are offered in both English and Japanese, Japanese students and foreign students alike can improve their individual language skills. This is the most attractive aspect of the Graduate School of International Relations. Before entering this program, I could read Japanese but could not speak it very well. During these last two years, however, I became able to speak Japanese.
I am studying about Japan's sea lanes. Through thinking about sea lanes that are vital for safety and security concerns in terms of relations between Japan and Southeast Asian countries, including my native Malaysia, I want to illuminate the importance of the relationship between Southeast Asia and Japan. Teacher instruction was strict, but interactions with everyone in the seminars were pleasant and productive. And regarding presentations, being able to receive advice and opinions from the various different standpoints of students coming from all sorts of other countries was extremely beneficial.
The difficult part was looking for work. I searched for employment at the same time as the other Japanese students, but because my company research was insufficient and I had not narrowed down my job type preferences, I was not able to speak with confidence at my interviews and did not receive any informal invitations for employment. However, towards the end of summer, job postings targeted towards foreign students started to appear in the career center. Through my job search up to that point, I had come to develop the specific desire to work in international sales at a Kansai area company. So when I heard that there was job recruitment going on for people who could speak Chinese at a famous machine manufacturer in Kyoto, I applied and was able to receive an informal invite for employment as an international sales specialist.
While applying was difficult for me, I was also profoundly impressed by the kindness with which the career center staff as well as Japanese students helped me regarding the correct way to fill out the entry sheet in Japanese and aptitude test tips. Looking for employment together with Japanese students also proved to be a wonderful experience. I believe the fact that many good job offers come for international students is proof of the solid Ritsumeikan University Graduate School reputation for having talented foreign students with high competence levels who can speak many different languages.
There are people from many different countries in the program, but stepping outside the campus instantly put me in a completely Japanese environment. I feel that this is also another attractive aspect of the program. Kyoto is a very convenient city where you can get anywhere on a bicycle. And being able to go to a shrine or temple to relax also had a positive effect on studying and research. Osaka and Kobe are also nearby, and it is very easy to go see Takarazuka Revue shows and illumination displays. In my two year stay, I came to love Kyoto and the Kansai area.
I also feel that I myself matured during the program. This was an amazing two year period in which I accomplished more than just becoming able to speak in Japanese. I also learned how to live on my own and made many friends. Although this program is titled international relations, it includes more than just politics in its research focus. Any theme is taken up if it is concerned with the relationships between countries, even areas like immigration measures and media theory. For people who want to use the Japanese language they have learned and people who want to increase their English skills, no matter what your nationality is, if there is something you want to research, you will be able to improve yourself at the Graduate School of International Relations.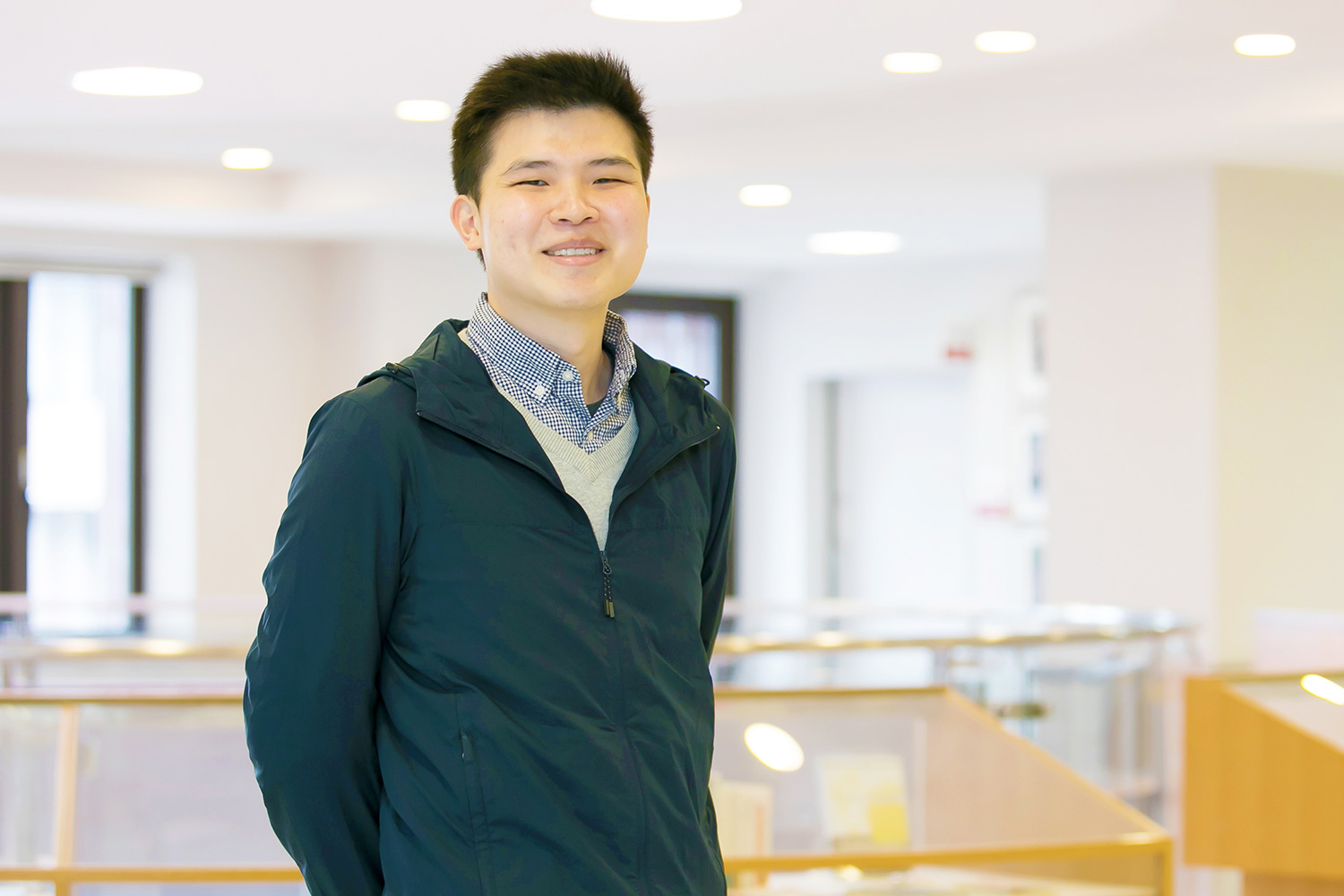 Coming to the Graduate School of International Relations gave me the chance to make many friends from all over the world. And being able to meet people who I would never have met in my home country and having chances to talk about our opinions together was my favorite part of the program. When I spoke about my own research, there were many times in which people would expose me to viewpoints I had never thought of before by saying things like, "There are different ways of looking at this." I really did experience many "wow" instances of becoming aware of something entirely new.
After I completed the program, I wanted to work at a Japanese company that was advancing into India and striving to contribute to Indian society. So I took the approach of directly sending my resume to companies that interested me and following-up with companies that responded. Initially I narrowed my selection to small-to-medium businesses. But when I also approached companies that were slightly larger, I was fortunate enough to receive informal follow-up invitations from three companies. I wound up deciding on working for a manufacturer that possesses a top global share in small motors. I hope to someday contribute to the society of India through my job.