SHIMADA, Haruyuki
Programs and Languages
japanese|english|
japanese|english|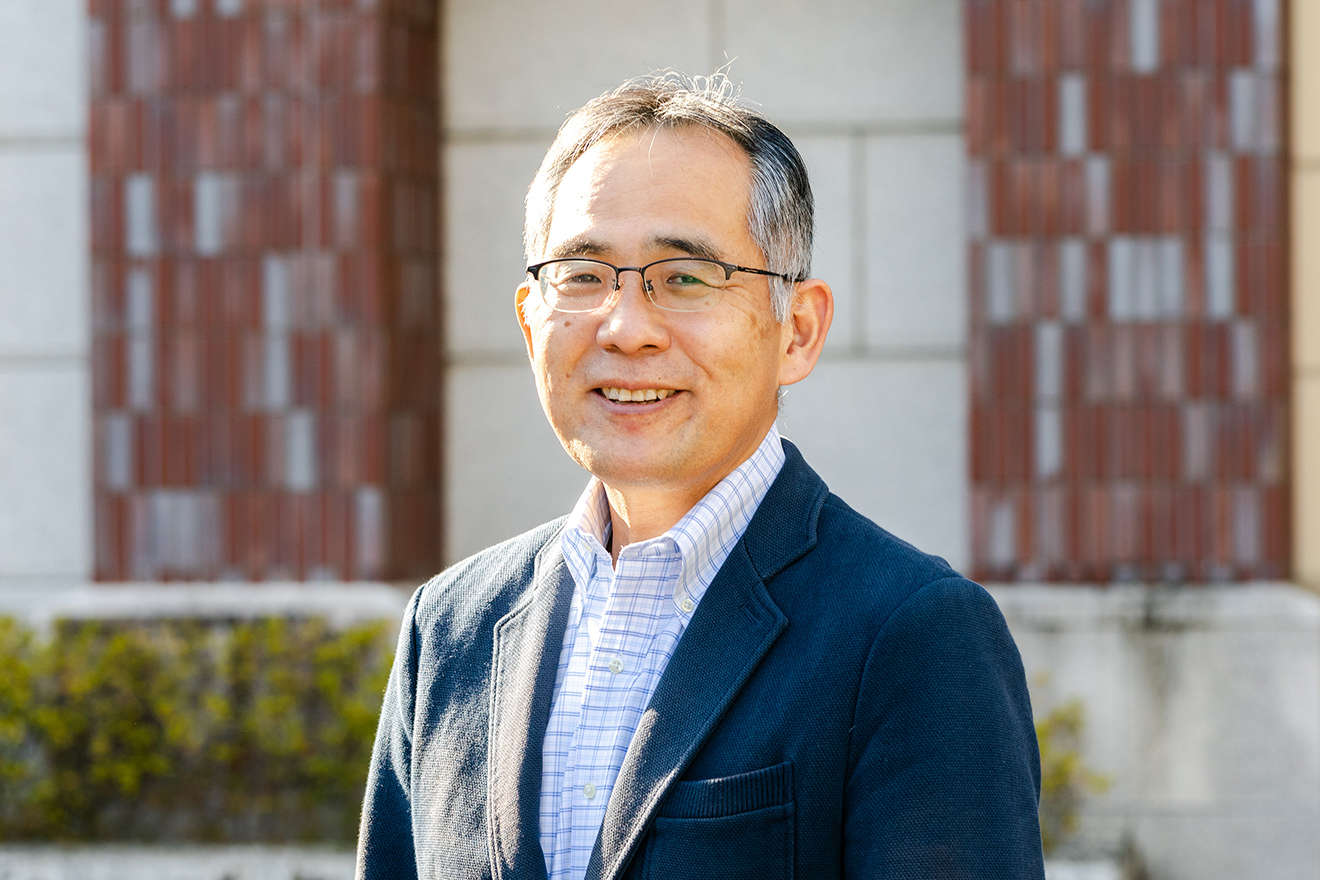 Specialization/Discipline
International Development and Cooperation, Development Economics, International Relations, Area Study (South and South East Asia)
Research Topic
Originally my interest was lying in social and economic development in South and South East Asia. After having be stationed in Afghanistan as a staff of Japan International Cooperation Agency (JICA), I was also interested in post conflict "Peace-Building" or "State-Building" and have published some papers and a book. With paying high respect to academic disciplines (economics, political study...), I would like to address contemporarily global issues with inter-disciplinary views.
Message for Applicants
Although you have chance to study broadly at the undergraduate level, you have time-constrain to reach to core contents of each academic fields. Those who would like to know the application of academic knowledge to real world or how theories were come up with should consider to proceed to the graduate school.
It is so important as well as quite difficult to understand the academic journal and books. Viewing them through what are really happening in the world helps you realize them. In addition, it will contribute you to acquire new knowledge. When you have such an opportunity, you will realize the value of research.
Advised Master's Thesis (Last 5 years)
The effectiveness of Japanese assistance to agriculture and rural development in Zimbabwe's Land Reform Program (2000-2018)
Capitalizing Tourism Sector in Nepal: Lesson Learnt from Past Initiations for a Better Future
REVIEW OF SISTER PROVINCE COOPERATION BETWEEN THE SPECIAL REGION OF YOGYAKARTA (DIY) AND KYOTO PREFECTURE
Role of SAARC in Deepening the Regional Integration in South Asia
Economic Diversification for Sustainable Development in Guinea
Approaches to Attract Foreign Direct Investment (FDI) into Special Economic Zone (SEZs) in Lao PDR A Case study on Vientiane Industry and Trade Area (VITA)
Cambodia's Foreign Relations: The Consequences of Neutral Foreign Policy since 1993
An Analysis on the Effectiveness of Foreign Aid in Nepal
Social Network: Lao Society and Resettlement in Japan
日本のインフラ輸出の決定要因:東南アジアの事例から
INTERCULTURALCOMMUNICATION BETWEEN THE JAPANESE AND THE VIETNAMESE IN THE CONTEXT OF IT OUTSOURCING COOPERATION
Access to Finance for SMEs in the Lao PDR: A Study of Factors Influencing SME Lending by Commercial Banks in Vientiane Capital
Dynamics of Foreign Assistance in Nepal: Policy Framework on Foreign Aid and Its Reflection in Practice
Will They Ever Catch Up? Regional Economic Disparities and Convergence in Decentralized Papua Province
Bridging the Great Powers by Relatively Small Power: Reflection on Nepal's Role vis-à-vis India and China
"China or Japan? - Cambodia's Choice for a Strategic Partnership"
The Reappraisal Of The Provision Of Quality Education To The Refugees In The Nakivale Refugee Settlement In Uganda
Foreign Aid in Myanmar: A Case Study of Japan's Official Development Assistance
Uncovering Vanuatu's fiscal revenue dilemmas
Shifting Order in the Indo-Pacific Region and the Space Available for Maldives to Maintain Foreign Policy Autonomy
Household Waste Separation Behavioral Intention among Native Bahraini Families: An Empirical Study
Does CSR Matter in Bhutan? Exploring the Role of Corporate Social Responsibility (CSR) in the Gross National Happiness (GNH) Economy
Ethnic reconciliation in Sri Lanka after the civil war between LTTE terrorists and the Sri Lankan government (A study based on the perspectives of people in war-affected areas)