Biological findings are rapidly increasing, however, the mechanism of how they cooperate to achieve tissue or organ level functions are still not clear. The computer simulations of biological function elements are expected to reveal such mechanisms. In our laboratory, the mechanisms that how the elementary biological function models are cooperating together to realize complex organ level functions are analyzed based on the large scale computational models.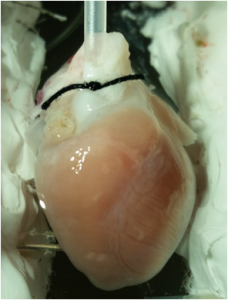 In our laboratory, we basically focus on the research which can be applied to the actual problem or clinical treatments.
Thus, we have many joint study with laboratory in medical school and clinical field, which is aimed to construct mathematical models which can reproduce clinical measured data and can be used to analyze clinical data. Students can study biological topics and also computer science and clinical topics, thus many of them now work in the medical engineering companies now.
Members
collaborators
Akinori Noma Emeritus Professor, Kyoto University, Research Associate, Ritsumeikan University (BKC Techno Complex bldg.)
If you want to contact him, please ask me.
location
Department of Bioinformatics, College of Life Sciences, Ritsumeikan University
Lab Location:Ritsumeikan University, BKC Campus, BioLink 4F