Introduction
Ritsumeikan University was selected for the AY2016 Private University Research Branding Project (Type B*) as announced by the Ministry of Education, Culture, Sports, Science and Technology on November 23, 2016. For the AY2016 Project, 40 universities (13 universities in Type A and 27 universities in Type B) were selected from among 198 applying universities.
*Type B [Global Development Category] research refers to research that contributes to the advancement of the Japanese or international economy and society and the progress of science and technology through the establishment of a cutting-edge interdisciplinary research hub.
In response to the demand for universities to help draw up a model of a sustainable society in the 21st century, Ritsumeikan University opened the Ritsumeikan Global Innovation Research Organization (R-GIRO) in AY2008 to explore solutions to policy issues under the leadership of the President. To enhance the branding ability of Ritsumeikan University, the R-GIRO aims to become a hub of research for developing a model for an eco-friendly society by focusing on both the positive and negative aspects of innovation in science and technology, and solving problems caused by the negative aspects (e.g. destruction of the natural environment), and for developing a model for a human-friendly society by striving to extend the healthy life-span of senior citizens.
Since its inception, the R-GIRO has been promoting research in the field of medical care and health across the borders of natural sciences and humanities/social sciences, leveraging the strength of Ritsumeikan University as a comprehensive university. With the recent addition of the College of Sport and Health Science and the College of Comprehensive Psychology, the university has strengthened the foundation for conducting interdisciplinary research on the physical and psychological activities of senior citizens. Under the Private University Research Branding Project, Ritsumeikan University plans to accelerate its branding efforts by creating a sustainable development model for the aging society of Japan through humanities-and-science integrated research in the field of life support science, based on the three projects currently under way at the R-GIRO.
Flow of Ritsumeikan University's
branding efforts by
conducting higher-level research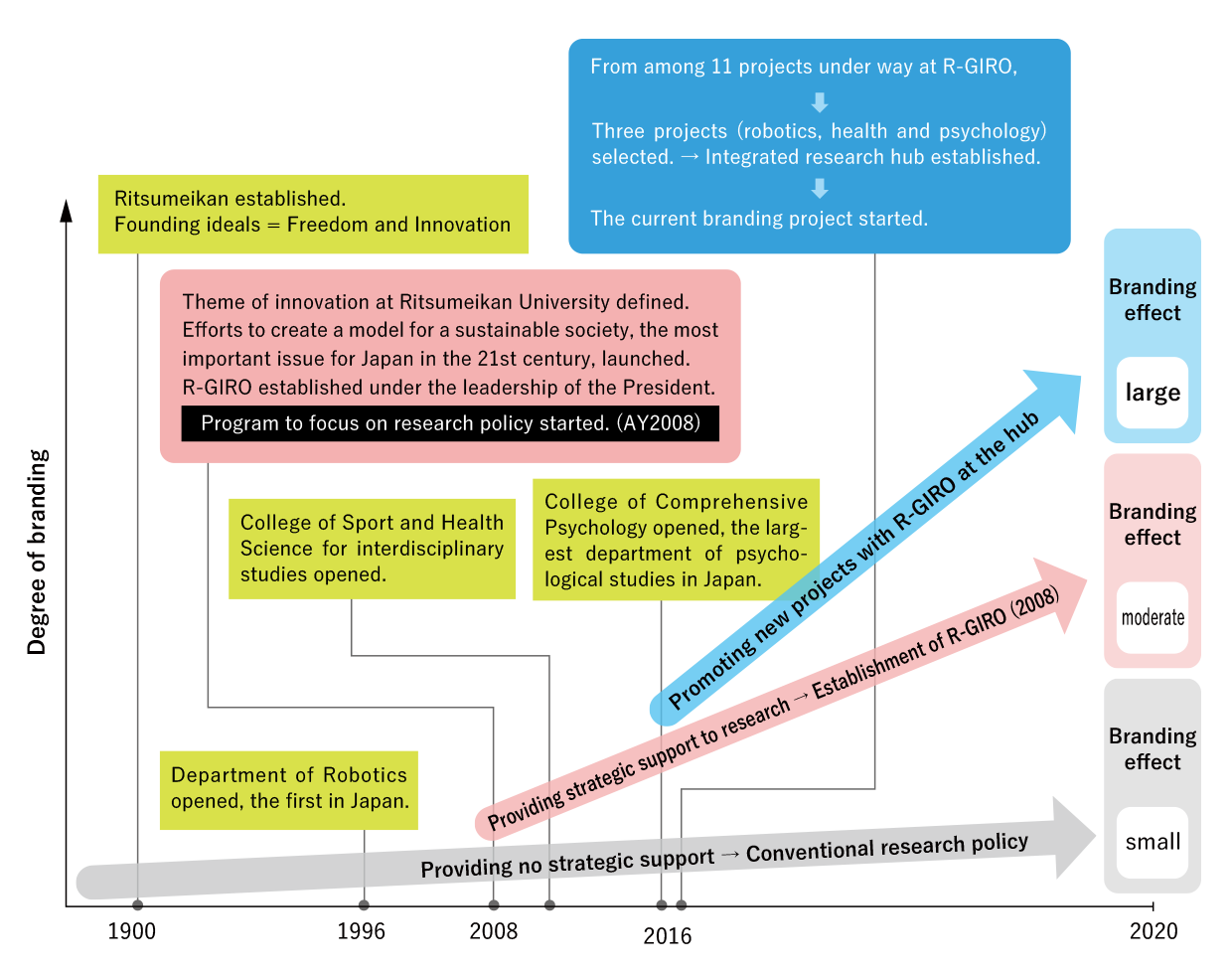 Our Vision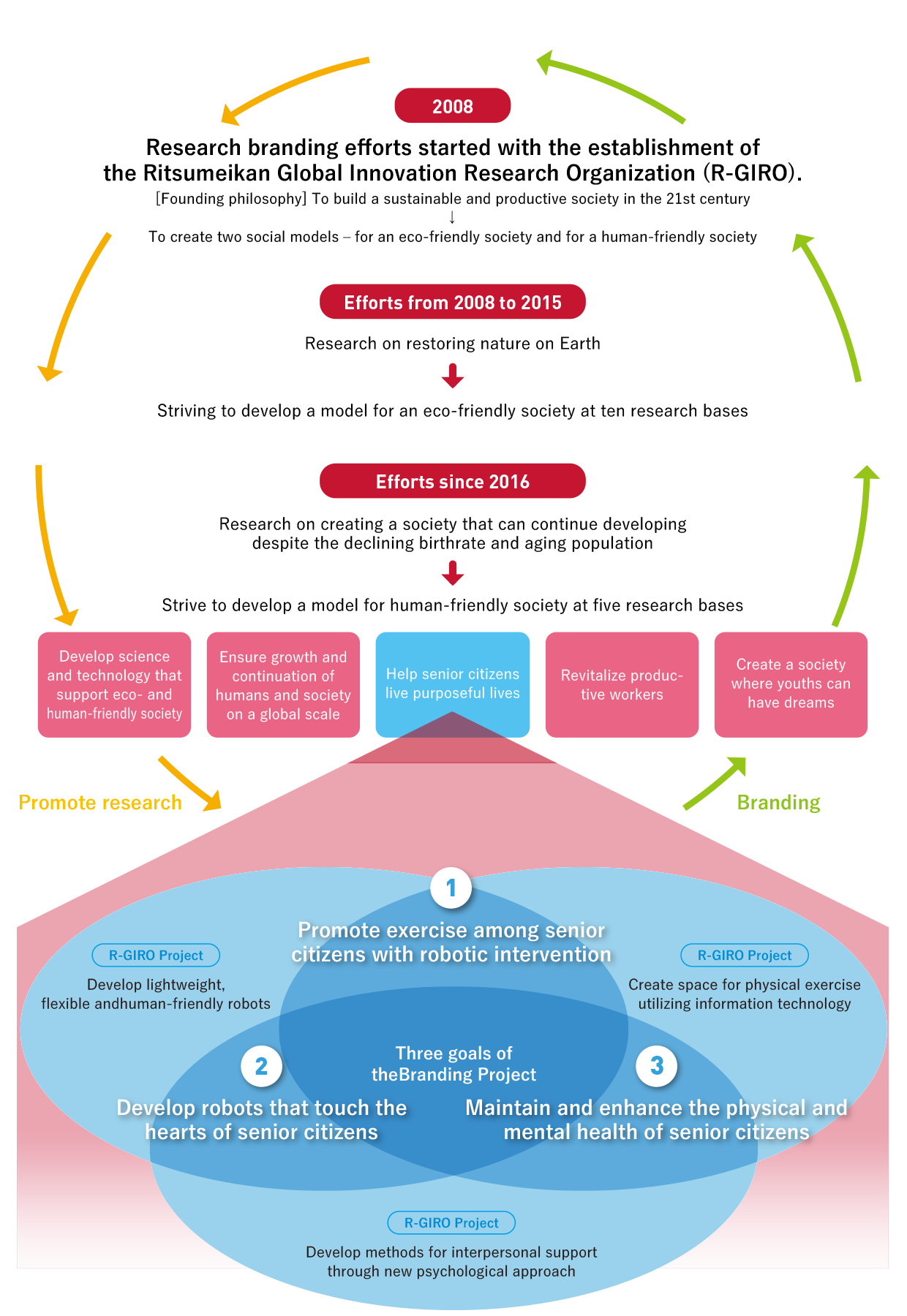 Outline
Current situations in Japan and Asia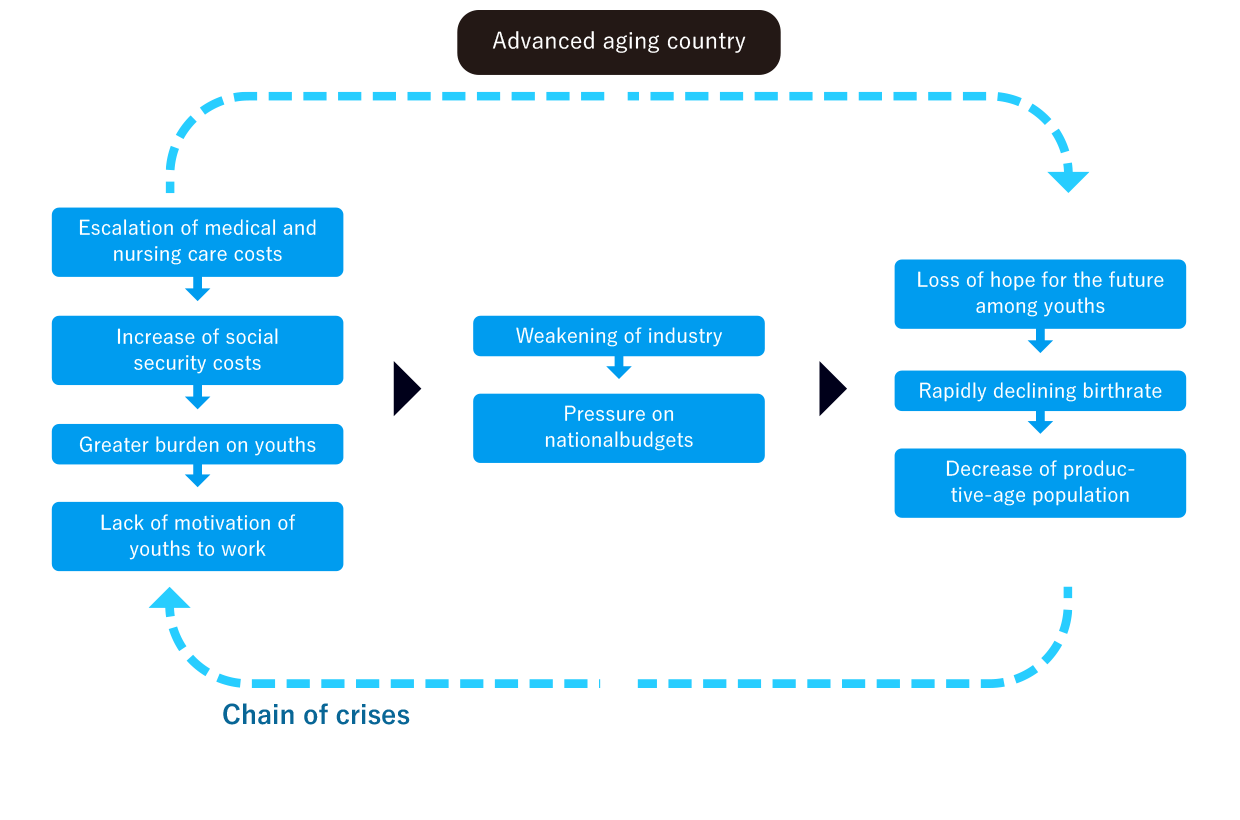 Purpose of this project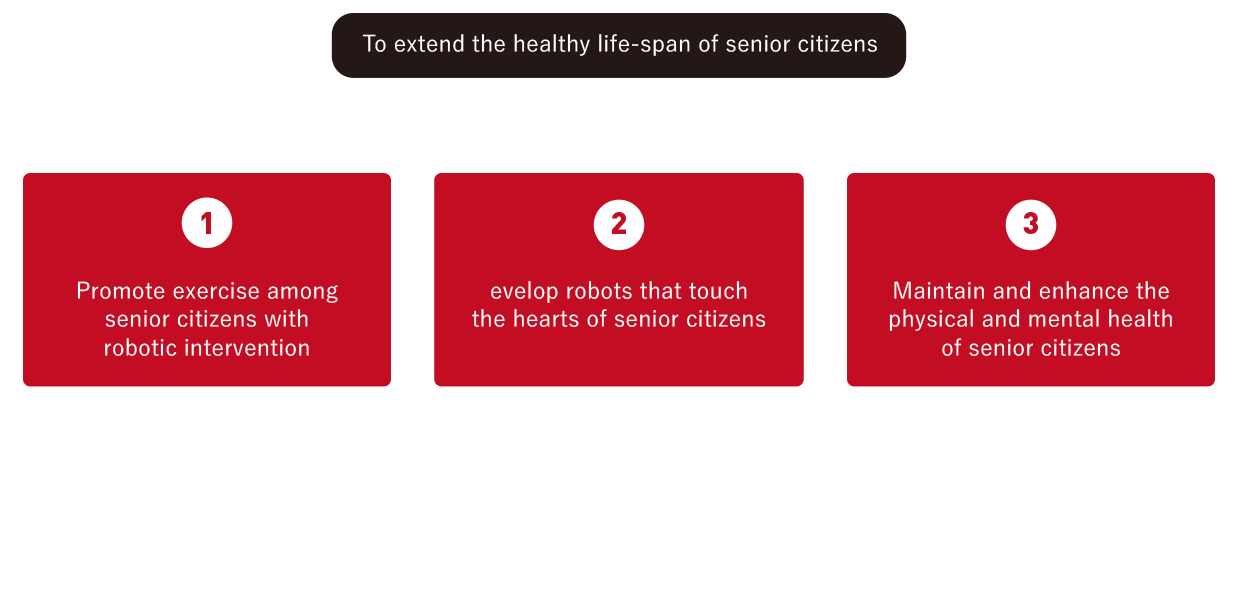 Research themes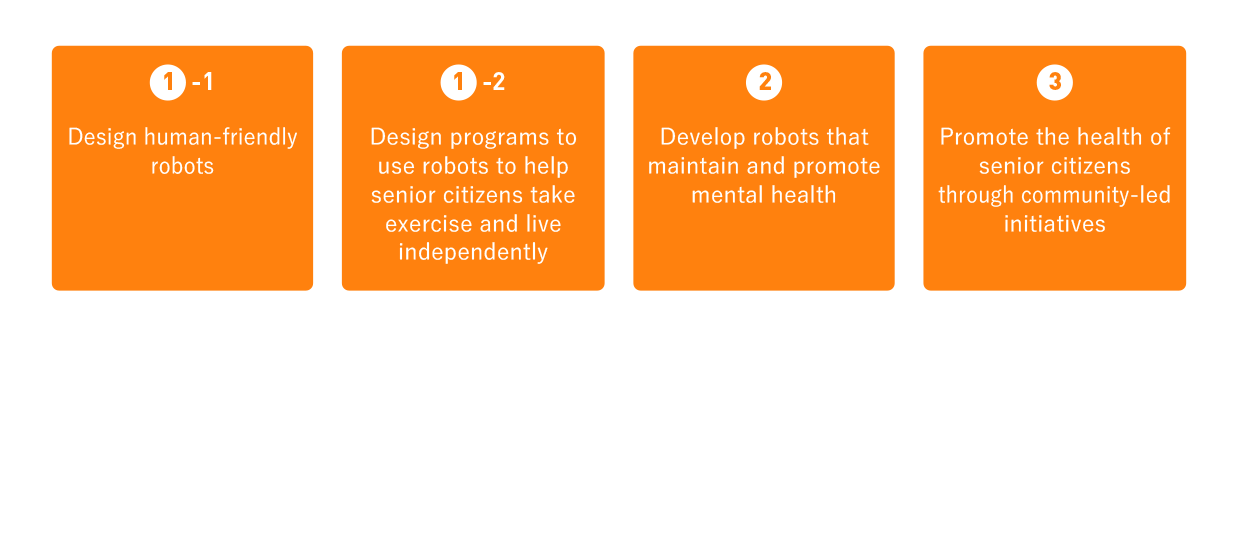 Expected results