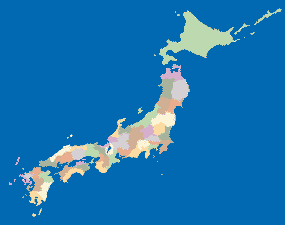 Japanese Culture [
General
]
Japan for Visitors
Japan Information Network
It's the best site to access!!
Kids Web Japan
It's the best place for kids to learn Japanese culture.
Culture for Kids: Guide to Japanese Traditions
It's a good list of links for kids to learn Japanese traditions.
Culture of Japan (Wikipedia)
Japan Reference
It's a gateway to all kinds of things in Japanese and you may make friends with Japanese.
Japanese Culture - A Primer For Newcomers
Keiko Schneider's Bookmarks
---
[
Language and Culture
]
Japanese Language and Culture
Japanese - Answers.com
Gil Asakawa, who is a recognized resource on Japan as a Tokyo-born American author and blogger who is passionate about Japan's culture, write new articles every day.
Passion for Japan
Key Aspects of Japan
Chanpon Multicultural Japan Online : Anime and Learning Japanese Culture
Japanese Culture: Lifestyle
All kinds of information on Japanese culture can be found here.
Japanese Manners and Etiquette
You had better know the manners and etiquette when you live in Japan.
---
[
The Government
]
Japanese Ministries and Agencies
---
[
Foundations
]
The Japan Foundation
A web site in both English and Japanese with information useful in international cultural exchange
Japan International Cultural Exchange Foundation
---
[Newspapers(Japan's up-to-date news)]
The Japan Times
The best newspaper in English in Japan from my point of view!
Asahi Shimbun
Asahi reports more critical views so I like it.
The Daily Yomiuri
Nikkei Net Interactive
---
[
Book/Magazine Search
]
Metropolis
Web-OPAC at Natiuonal Diet Library
Japan Book Publishers Association

---
[
Universities
]
Universities and Colleges in Japan
---
[
Companies
]
Companies in Japan
---
[
Travel Information
]
JNTO (The Japan National Tourist Organization)
---
[
Sports
]
J-LEAGUE
Nihon Sumo Kyokai
Japan Karatedo Federation
---
[
TV
]
Broadcasting Stations in Japan
---