教員紹介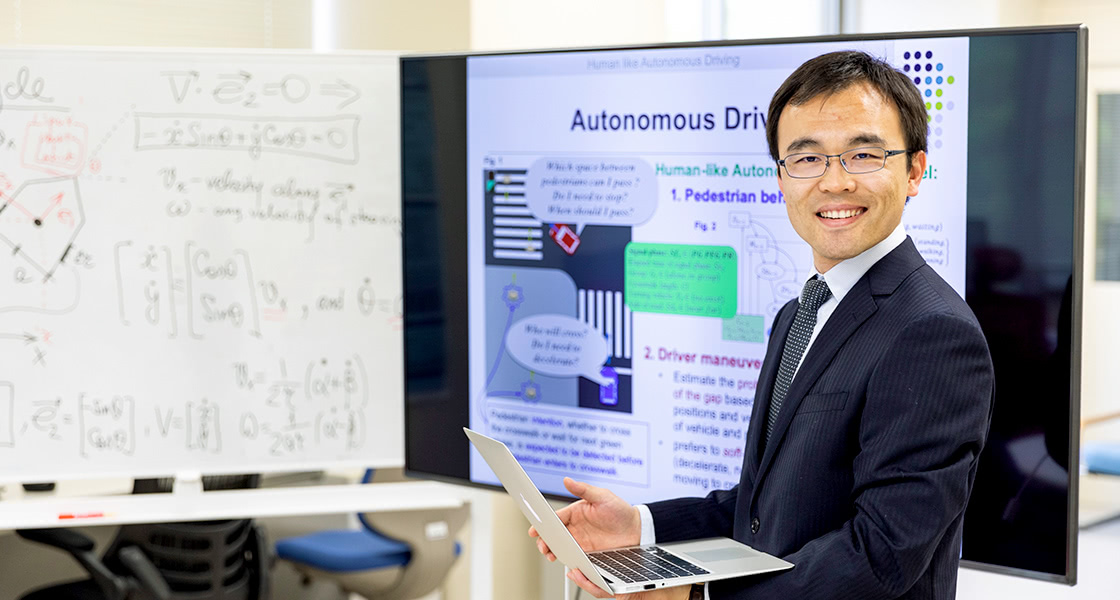 所属学部

情報理工学部

職位

Lecturer

専門

Image processing, Machine Learning, GNSS, Sensor Fusion

担当コース

主な担当科目

Systems Biology, Embedded Systems, Data Science

研究分野・テーマ

Machine Learning, Autonomous Driving, Multimedia System

過去の部活動

Soccer and Badminton

得意な科目

Physics and Chemistry

苦手な科目

English

おすすめの書籍

Thinking, Fast and SlowDaniel Kahneman
How will the knowledge gained in the College of Information Science and Engineering be useful for students after graduation?
Information Science and Engineering professionals are increasingly sought after as the integration of statistical and computational analytical tools become more essential to all kinds of organisations and enterprises. Graduates gain a thorough understanding of the fundamentals allowing them to adapt to the rapidly evolving challenges of the real-world. The students leave the College equipped with the skills to design and develop solutions for both software and hardware-based solutions to real life problems. Gradates can expect a wide range of careers in different sectors from telecommunications to financial services to artificial intelligence.
How is the College of Information Science and Engineering of Ritsumeikan University different from colleges with similar subjects in other universities?
At the College of Information Science and Engineering of Ritsumeikan University, students gain both theoretical and practical experience through project-based learning, allowing them to develop a deeper understanding of not just the technologies themselves, but also the implications of applying and managing these technologies. Ritsumeikan University offers information science subjects taught in English, fostering an international and globalized environment. In addition, the College have also developed close collaborations with industry, allowing students to apply the results from their cutting-edge research to real-world problems with potential future employers. Consequently, graduates of the College of Information Science and Engineering of Ritsumeikan University leave with the skills, experiences and expertise they need to thrive in the industries of the future.
What are your expectations for new students entering the university? How would you like to see them progress during their time at the university?
Knowledge is the basis of our understanding of the world and our future: attending university provides you with the best opportunities to gain this knowledge. University also gives you the chance to try new things, make new friends and have new experiences. While you may feel shy, awkward or anxious at first, keeping a positive attitude and being confident in your abilities will help overcome these initial nerves. One of the most important things is keeping in close contact with your family back home. Finally, just enjoy your degree as much as possible because it goes by very quickly – and don't forget to spend enough time to study!
Please describe technologies that you find interesting now.
Autonomous Driving, Intelligent Transportation Systems, Deep Learning, Multimedia